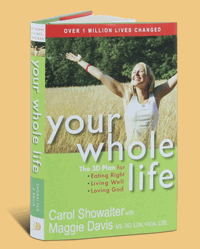 Editor's Note: I'm pleased to share the following contribution from Carol Showalter, author of Your Whole Life! The 3D Plan for Eating Right, Living Well, and Loving God

.Carol shares the origins of the book as well as the nutrition plan she's developed to encourage you to care for yourself spiritually and physically.
Almost 40 years ago the first Christian diet program began, and soon it swept across the United States and many other countries. As the director of 3D, I wrote a book about the program, with sale reaching more than 500, 00 copies.
The 3D (Diet, discipline, Discipleship) came out of my own personal need. Although I have made many changes in my life over the last four decades, I am as passionate today as I was in the beginning of 3D about the vision of what can happen when people earnestly consider the whole person and not just the body. I am as convinced as ever that committed Christians are being challenged to look at the connection between the body and the soul. We must join with each other. Our health, our emotions, and our energy are all involved with our Christian walk. This is a journey, not a destination.
The 3Ds are Diet, Discipline, and Discipleship. I would like to define these terms with a new understanding: Eating Right (Diet), Living Well (Discipline), and Loving God (Discipleship). I challenge you to turn your head and your heart around to a new direction with one goal: to become whole.
In my walk toward health I have benefited tremendously over the past eight years from the wisdom of well-known nutritionist and registered dietician Maggie Davis. I went to Maggie for help with diet, but got more than nutritional help. Maggie put many questions before me that pushed me to examine my whole life—questions that to her were obviously related to my weight struggle. So I took a spiritual inventory at the same time I was learning new facts about nutrition. She and I worked as a team on this book to share how these things indeed work together.
This new paperback edition is chock-full of new concepts and a new understanding about nutrition and "diet." It is about transformation from the inside out, and it is about feeling good about yourself from the outside in! It has challenges for each one of us about what it means to live well and how to incorporate these changes into our daily lives.
It will challenge you to face yourself just the way you are. It will challenge you to come to a new place where you can accept yourself, weaknesses, and all, and to know beyond a shadow of a doubt that God can help you. It will also challenge you to believe in the love and forgiveness of God, who is in the business of making all things new. There is not time to waste in looking back and counting our failures and wishing that we could have done things differently. That is all in God's hands. Now is the time to stand in the present and to look forward with open minds and hearts to new insights and new beginnings. Remember that God promises that the best is yet to come.
Many new insights and challenges will come from Maggie, who is walking alongside to share what she has taught me and so many others……Maggie brings forward new concepts and offers them through the interpretive framework of the 3D plan; her nutritional and wellness advice are presented in shaded sections of the book.
This book is a tool for a twelve-week journey….Take your time reading Your Whole Life! . Browse through the book, but then take it a day at time.
You can follow the 3D plan by yourself, or others can join you and form a support group where you can help each other….Guidelines for group leaders can be found in the back of the book and on our web site, www.3dyourwholelife.com. You may call 1-800-451-5006 and talk to the 3D administrator any time for assistance…..As you move through the pages of this book, it is my prayer that you will see the concept, challenges, and knowledge as tools for your own success…..Be open to new understandings of your weight struggles; be honest about your needs; and most of all, have faith. God is in the business of healing lives and you are at the top of his list today. The scripture verse that led us to the title of this book was one in which Jesus says to a woman, "Your faith has made you whole" (Mark 5:34). I invite you to join me in this journey toward wholeness.
Order Your Whole Life! The 3D Plan for Eating Right, Living Well, and Loving God and support CatholicMom.com with your purchase.

About the Author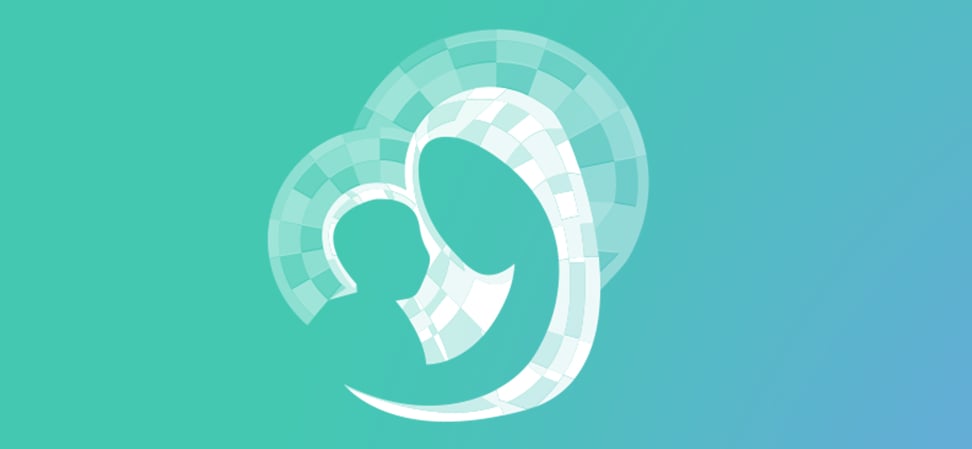 We welcome guest contributors who graciously volunteer their writing for our readers. Please support our guest writers by visiting their sites, purchasing their work, and leaving comments to thank them for sharing their gifts here on CatholicMom.com. To inquire about serving as a guest contributor, contact editor@CatholicMom.com.