A special thank you to Victoria Gisondi for conducting this Catholic Book Spotlight interview with Arlene McGinley, author of Attic Alone: An Ex-Jehovah's Witness Finds the Church.

Hi Arlene, would you kindly introduce us to yourself and tell us a little bit about you, your life here as a parishioner at St Jude's, how many years you have been here and the ministries you may be involved in?
My husband Jim and I have been members of St Jude parish for five years. I am a convert and he is a revert. We are both weekly participants in the Blessed Sacrament Guild Alter Society. In other words, we, with about ten other volunteers, help clean the church every Friday morning at 9:30 a.m. and we always welcome extra helpers. Jim is very active with the Pro-Life group and Knights of Columbus.
You currently had a biography of your life published. I had the pleasure of reading one of the first editions of your book Attic Alone and I am currently reading it again. I can honestly say it is a captivating biography. Without giving too much away, can you tell the readers what your book is about?
The book is about my childhood where I spent many hours in the attic alone, and my young adulthood in a Jehovah's Witness family ruled by my father and grandmother. I reveal how the teachings of the Watchtower caused great internal conflict because it was like living in two different worlds. I had reason to doubt what I was taught at the Kingdom Hall because my school friends and my neighbors were different from us. At twenty-six I broke free from the Witnesses and began celebrating holidays, but spent ten years in a spiritual void while seeking a normal life.That normal life included a new husband and moving an hour away from my family and hometown. It felt as though chains had been broken off of me and my life changed dramatically.At thirty-six I discovered that Jesus is not Michael the archangel as I had been taught by the Watchtower. He is not just one of many sons of God. He is God the Son! I attended a Baptist Church, was baptized and learned the basic doctrines of Christianity. It was a long journey to the Catholic Church, but upon reflection, one can see how the Holy Spirit was gently leading me along the path to the fullness of the Church founded on Peter that the gates of Hell will not prevail against.
Why or how you were inspired to put your life events into a story?
For the past twenty-five years, I have been sharing my story with others by writing articles, speaking publicly, and privately emailing with people leaving the Watchtower organization. Many people encouraged me to write a book, but I always felt that my story, as written, was not complete. When Jim and I began studying and reading about Church history, we learned a great deal about the Church fathers and saints. We discovered EWTN, the Eternal Word Television Network and began watching many programs. At the same time, our daughter was in RCIA at St. Jude Church. The next year, Jim and I attended RCIA and came into the Church. I knew that my story was now complete. I was where I needed to be when I came home to the one, holy, catholic and apostolic Church. Now that my days on this earth have grown shorter, I felt the need to have my story available in print to others who are breaking free from Jehovah's Witnesses and the Watchtower publishing company.
Your book is more than just a biography. Would you agree that it is a ministry to reach others? Can you tell us more about that?
Yes, it is a ministry, not only for those who are leaving the Witnesses, but also for those who have no church affiliation and for those who are in the churches. It is quite easy to be taken in by the smiling faces at your door who offer Bible study aids that are actually the writings of unidentified men. It is estimated that seventy-five percent of Jehovah's Witnesses have some Catholic background.
For those of us that are not acquainted with the doctrines of JW what can you tell us and why is this ministry so close to your heart?
The Watchtower is a very controlling publishing company that dictates how Jehovah's Witnesses live their everyday lives. Basic Christian doctrines are denied. They deny life after death except for themselves. They practice shunning those who leave. This ministry is close to my heart because I have three sisters who are still Jehovah's Witnesses and they have had no relationship with me for the past thirty-six years, for half of my life, because I told them that salvation is in Jesus, not in the Watchtower organization.
Your story is incredibly intimate and you share very personal things about how alcoholism, domestic violence and other forms of abuse directly affected you. Would you say your experience is common among JW's or not?
Yes, it is as common among the Witnesses as it is among the general population.
Was this difficult for you to put on paper for others to see? Has there been any back lash from family members?
It was very difficult for me write on paper or to enter my story onto the computer over the past twenty years. I often wept, but it was very healing to release the pain I felt. I gave it all over to the Lord. There has been no family lash back because my sisters are not allowed to read anything I write. My husband and my children are supportive.
Do you keep in touch with any family members that you grew up with? What about your first husband?
I have three younger brothers that escaped becoming Jehovah's Witnesses. We love and appreciate each other, but distance and health issues prevent us from seeing each other very often. My first husband is deceased.
What would you say was the final turning point for you in leaving Kingdom Hall?
Being abandoned with three children to support by myself was a turning point because it made me realize that I was living a life that was not working. My life was built on hopes that were not believable.
Are there others that followed you into the church or, rather, out of Kingdom Hall?
My younger brothers refused baptism and stopped attending the meetings. My small children escaped being further exposed to the teachings of the Watchtower and they are baptized Christians.
I know this book was 20 years in the making. Are you currently working on any other projects? Do you see any other published books in your future?
My current work involves being on Internet support groups for those who leave the Watchtower. Recently, I joined a Catholic yahoo group where I met another ex-JW woman and together, we hope to help others appreciate what they have in the one, holy, catholic and apostolic Church. No future book is planned.
How can people purchase your book?
The book, Attic Alone: An Ex-Jehovah's Witness Finds the Church by A. McGinley and printed by iUniverse, is available in softcover, hardcover and Kindle at Amazon.com. It can be found at Cokesbury.com and ordered from Barnes & Noble. The paperback is presently available in St. Jude Parish gift shop. Hopefully, it will be made available to other Catholic book and gift shops, but I have not had time to look into that kind of distribution.
Are there any other comments you would like to add?
I want to thank you, Victoria, because you have been encouraging me to get my book published for the past four years. I am thankful for all who prayed for me and especially Sister Janet Thaddeus for her prayers and advice. If anyone wants to email me, send it to: atticalone.amcginley@gmail.com
Order Attic Alone: An Ex-Jehovah's Witness Finds the Church and support CatholicMom.com with your purchase.


Copyright 2010 Victoria Gisondi
About the Author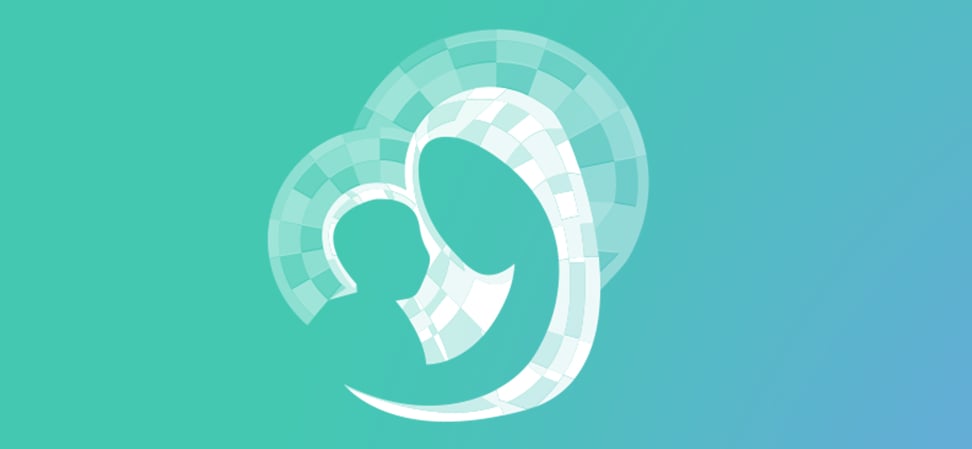 We welcome guest contributors who graciously volunteer their writing for our readers. Please support our guest writers by visiting their sites, purchasing their work, and leaving comments to thank them for sharing their gifts here on CatholicMom.com. To inquire about serving as a guest contributor, contact editor@CatholicMom.com.