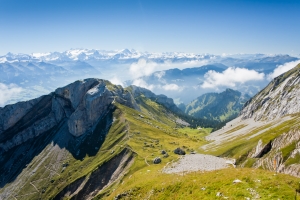 Recently, our parish was blessed to have the Sacred Heart Sisters provide several retreats. I had met the Sisters years ago when we lived in California. For several years, I had the hope of one day sharing their beauty and love of God with my current parish. This year we were finally able to make it happen. I was so excited for everyone to get to experience the life changing affect the Sisters had on people. Although, I'm pretty sure they would say the life changing affect is due to the Holy Spirit.
As I busied myself and was preoccupied with organizing travel, lodging, snacks, meals and supplies for the retreats; my only hope was that everyone would embrace what the Sisters were going to share with them. The last thing on my mind was for me to experience God's love through the Sisters. Yet, God is always seeking ways to speak to us, to bring us closer to Him.
I enjoyed watching the teens spend a day with the Sisters singing, learning sign language to go with the songs, laughing and discovering God. When teens leave with smiles on their faces, exchanging contact information and many "Thank you's" you know something wonderful took place. The next morning the younger kids got to experience the joy and love of the Sisters as well. Again, they sang, learned signs and left with the love of God in their hearts. The final retreat was the adult retreat. Once again, I found myself observing in between my tasks. This time I found tears in the eyes of adults, I witnessed changing hearts and a renewal of the Holy Spirit within them. At one point the Sisters offered Scriptures to everyone. A Sister offered me a scripture too. The Sisters held the Scriptures in their hands face down and you selected the one you wanted. You were then instructed to read it putting your name in it. My Scripture was this, "Lorrie, the mountains may depart, the hills be shaken, but my love for you Lorrie, will never leave you." (Isaiah 54:10) I thought this was a nice Scripture but didn't think too much of it at the time. Little did I know this verse would get me through some very difficult days.
After the last retreat I went back to my friend's house where I was staying and began pondering all the wonderful things that had happened that weekend. I knew those who attended the retreat shared the same love and joy of the Sisters and their ministry as I did. I was content; this was a great weekend.
My contentment was soon put to the test though. Later that night I received a call from home with some devastating news. This news ripped my heart apart. In the mist of receiving this news, the Scripture I was given suddenly popped into my mind. I instantly felt comfort in the mist of chaos. Over the next few days as I dealt with "Life" God's words ran through my mind… "Lorrie, the mountains may depart, the hills be shaken, but my love for you Lorrie, will never leave you." These words reassured me that regardless of what was going on God would never leave me. I knew these words were true and I knew that God would be always with me; standing strong, even when the mountains departed and the hills shook.
Copyright 2011 Lorrie Lane Dyer
About the Author

Lorrie Lane Dyer is a facilitator for the Virtual Learning Community for Faith Formation with the University of Dayton as well as religious education and parish coordinator. She is working on her Masters of Leadership Development, with a focus in Military Chapel programs at St. Mary of the Woods College. Her faith provides her with inspiration for many of her poetry collections, columns and short stories.