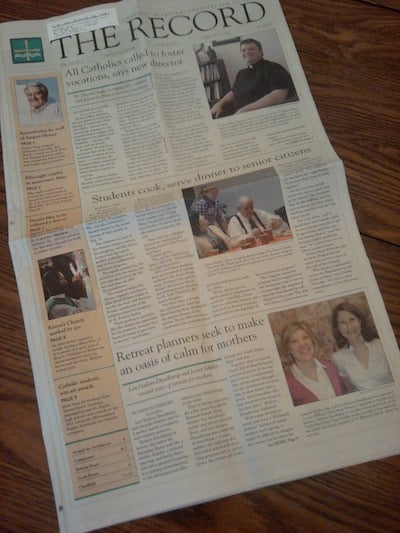 It never ceases to amaze me how God is at work daily in our lives.
Last Wednesday I had the worst day I had experienced in months. I exercised early in the morning and it was a difficult workout. We were running late for school in the morning rushing out the door. I had to take one of my kids to the doctor's office. He was not contagious so I took him back to school late. Then I rushed to make it to a funeral of the sweetest little old lady you could ever know. The funeral started late, it was sad and of course put a damper on the day. Then I had to rush to a meeting I was late for and on the way received an email that one of the publishers I had submitted a book proposal to had rejected it. My meeting ran late because I arrived late so I was literally running to get the kids from school. When we returned home from school the kids wanted to play in the backyard because the weather was perfect but it was muddy out. I let them play but was all over them to stay out of the mud. My child who had missed school brought home so much make up work that I wanted to scream. My husband had to stay late at work and I had one more meeting to get to in the evening. It was a no good for nothing, terrible, horrible day!!
Thank God we have new beginnings every time the sun dawns and the day breaks.
The next morning I exercised more than normal and it was a great work out. The kids were up and ready to go early and everyone was in a chipper mood. I returned home to lots of positive emails and a very productive phone meeting. Then I waited anxiously for the newspaper in the picture above, The Record. It is our local Catholic Newspaper. The editor, a dear mentor of mine, interviewed me and Jenny who is my partner in the Faith Filled Mom Retreat venture. He had told me that it was not likely that the article would make the front page, as I had openly hoped it would. But there it was on the front page!!! If you would like to read the article please click on http://www.archlou.org/article280519c4277678.htm. Glenn did an amazing job capturing the heart of life as a mom and how much retreats are needed. After I read the article my day went from great to excellent. So many of my friends and family called or emailed me to say congrats. I even heard "I am proud of you." I cried tears of joy. We went out to eat to celebrate and I went to a small gathering with some friends. The day was beyond great.
Thank God that we have those horrible, terrible, good for nothing days so that when the awesome days roll around, and they will, we can truly appreciate them!!
Copyright 2011 Lori Hadorn-Disselkamp
About the Author

Lori Hadorn-Disselkamp - mom of 4 teens/wife for 20+ years. Lori has been writing at her own website Faith Filled Mom. She writes about the journey of faith we live daily and the ability to recognize God. She is a retreat director at Sacred Heart Academy HS. She just earned her MA in Pastoral Ministry as well as a certification in spiritual direction.