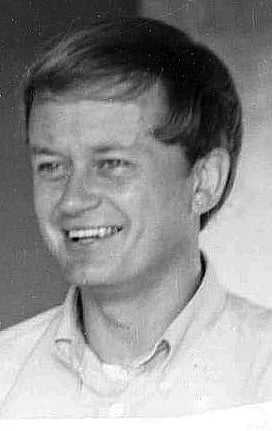 I have a long commute to and from work which leaves lots of time for prayer and thought. Yesterday I was reminiscing about my high school days, prompted by the discovery that a youth minister I had known back then had passed away. Although raised in the Catholic faith, I started exploring when I was 15 and ended up joining a non-denominational youth group which originated out of Park Street Church in Boston. The youth minister was the Rev. Wayne Anderson (eternally grateful to you, may you rest in peace). I accepted Jesus as my personal savior when I was 16 and enjoyed the companionship and safety of palling around with a large group of like-minded and fun-loving Christian teens. We spent time playing competitive team sports, singing contemporary Christian hymns as lustily as we could, studying the Bible, listening to dynamic teachings about Jesus, and praying for each other.
This youth group was exactly what I needed at that time of my life. It was a safety net and so much more. My own home life was strange to say the least, in fact dysfunctional, yet because I lived in the middle of it, I never really thought much about it. I only knew that I felt very alone and this group took me in. I gained 1 eternal and 2 lifelong friends out of that experience (one of them being my husband of 32 years).
When I entered college, I no longer had access to this group and I keenly missed the fellowship. My faith came upon hard times and I found most of my beliefs being systematically stripped away. Only one thing remained: all through my teen, college and 20-something years, I never stopped attending mass. My husband had a lot to do with that but I also think it was because I had a gut feeling about the Eucharist. As a child I experienced some beautiful times of prayer after receiving the Eucharist (images of a gleaming hardwood floor, cleaned after receiving; also of a rose bush growing in my heart) and in a sub-conscious way, it taught me that Jesus was present in that bread, somehow.
This foundation was very important to my remaining with the Catholic church. My time in that youth group built on that foundation, showing me what it was like to have a personal relationship with our Lord, and to share that with other believers. After college I wandered around in a spiritual desert for 18 years, but I never lost that hunger and thirst for God.
At 37 I had a conversion experience that brought me home for good. But in reminiscing yesterday, I realized that I had led a charmed life, and I suddenly started thanking my guardian angel for helping to lead me to where I am today.
I have never paid much attention to my poor angel (whom I have dubbed "Celeste") but lately I find myself thanking her whenever I escape bodily injury from a potential car accident, tripping, falling down the stairs, etc. In thinking about my life's journey yesterday, I knew at that moment that she had been leading and guiding me.
So, after 55+ plus years, I want to say a public "thank you" to my dear Celeste and I promise, I will pay more attention to you! God has been so good to give you to me.
Do you remember the Guardian Angel Prayer? Let's see if I do . . .
Angel of God, My Guardian Dear
to whom God's love commits me here.
Ever this day be at my side
to light and guard and rule and guide.
Amen.
Yeah, I had to look it up!
Copyright 2011 Susan Bailey
About the Author