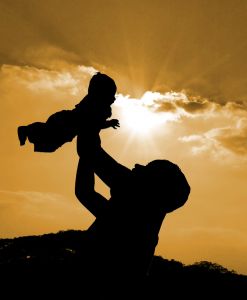 Tomorrow our daughter, our first baby, will return to school as a second grader and in a few weeks our son, our second baby, will begin preschool. Last year was the first year our daughter was in school all day every day; the year before that was half-day kindergarten all week. I struggled in the beginning of that first year in kindergarten since I had planned on homeschooling but then had to let go of my plan for various reasons. That year proved to be a very humbling experience for me and a wonderful time for our daughter—she loves school! That first year and last year I realized that it's ok—it's ok to let other people help my husband and me with the duty of educating our children. We will always be their first and most important teachers but we will not be their only teachers.
God brought our children into the world through our love and with that He placed the enormous task of caring for them and raising them not only to survive but to "have life and have it more abundantly" (John 10:10). Thankfully, we are not alone in this task. Our family is blessed to live close to both sets of grandparents and the uncles, aunts and cousins are only a short drive or phone call away; always eager to hear about their exciting adventures and glean their never-ending energy. We are also blessed with an amazing group of friends that place the same value and attention to raising their children virtuously and faithfully. We have come to rely on the support we have through our family and friends and have also found much support in our vibrant parish and active community. My children are exposed to wonderful faith-filled priests and teachers and staff in the parish school and occasionally even nuns in habits (yes they do still exist!). The parish and school are committed to guiding the children and helping them build a strong faith while also placing a high importance on forming them as disciples of Jesus through their academic disciplines and extracurricular activities. I am thankful for this; however, what I have been most impressed by is the time and attention that is given to supporting the families and working together with them to fulfill their duties as parents.
While I am thankful for this partnership now, I hesitate to depend solely on the school to educate our children—though it is tempting. Even while we reap the benefits of sharing the educational responsibility with the school and community, in the end, it all still comes down to us—the parents. This responsibility cannot be shifted away from the parents onto the Church or the school nor can they become the sole scapegoat when children fail or do not "meet expectations". The school may have our children for the majority of the day but it is in the home where the virtues come alive. It is at home where their lessons learned at school take shape and deepen. At home, with the family, is where learning becomes real.
In closing, the Church teaches us about the role of the Family and Society that is well worth reading and more specifically about the role and duties of parents in the Catechism of the Catholic Church sections 2221-2231
2221 "…The role of parents in education is of such importance that it is almost impossible to provide an adequate substitute." The right and the duty of parents to educate their children are primordial and inalienable.
2223 Parents have the first responsibility for the education of their children. They bear witness to this responsibility first by creating a home where tenderness, forgiveness, respect, fidelity, and disinterested service are the rule. The home is well suited for education in the virtues. This requires an apprenticeship in self-denial, sound judgment, and self-mastery—the preconditions of all true freedom. Parents should teach their children to subordinate the "material and instinctual dimensions to interior and spiritual ones." Parents have a grave responsibility to give good example to their children. By knowing how to acknowledge their own failings to their children, parents will be better able to guide and correct them:
2224 The home is the natural environment for initiating a human being into solidarity and communal responsibilities. Parents should teach children to avoid the compromising and degrading influences which threaten human societies.
2226 Education in the faith by the parents should begin in the child's earliest years. This already happens when family members help one another to grow in faith by the witness of a Christian life in keeping with the Gospel. Family catechesis precedes, accompanies, and enriches other forms of instruction in the faith. Parents have the mission of teaching their children to pray and to discover their vocation as children of God. The parish is the Eucharistic community and the heart of the liturgical life of Christian families; it is a privileged place for the catechesis of children and parents.
Copyright 2011 Erika Higgins
About the Author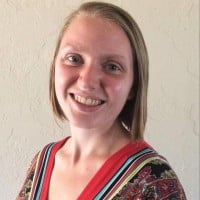 Erika Marie is a simple Catholic, Wife, and Mama. She relishes snuggles and free time with her family and enjoys reading, writing, blogging, and has a slightly obsessive addiction to creating Canva graphics. Enjoy more reflections by Erika at her personal simplemama blog.