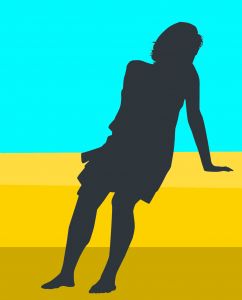 We know from the Catechism of the Catholic Church that Sloth (also called "acedia" in the Catechism) is a capital sin (#1866). The USCCB's glossary to the catechism defines it as follows:
SLOTH: A culpable lack of physical or spiritual effort; acedia or laziness. One of the capital sins (1866, 2094, 2733).
In this excellent entry on Sloth, the Catholic Encyclopedia states:
One of the seven capital sins. In general it means disinclination to labour or exertion. As a capital or deadly vice St. Thomas (II-II:35) calls it sadness in the face of some spiritual good which one has to achieve (Tristitia de bono spirituali). Father Rickaby aptly translates its Latin equivalent acedia (Gr.akedia) by saying that it means the don't-care feeling. A man apprehends the practice of virtue to be beset with difficulties and chafes under the restraints imposed by the service of God. The narrow way stretches wearily before him and his soul grows sluggish and torpid at the thought of the painful life journey. The idea of right living inspires not joy but disgust, because of its laboriousness. This is the notion commonly obtaining, and in this sense sloth is not a specific vice according to the teaching of St. Thomas, but rather a circumstance of all vices. Ordinarily it will not have the malice of mortal sin unless, of course, we conceive it to be so utter that because of it one is willing to bid defiance to some serious obligation. St. Thomascompletes his definition of sloth by saying that it is torpor in the presence of spiritual good which is Divine good. In other words, a man is then formally distressed at the prospect of what he must do for God to bring about or keep intact his friendship with God. In this sense sloth is directly opposed tocharity. It is then a mortal sin unless the act be lacking in entire advertence or full consent of the will. The trouble attached to maintenance of the inhabiting of God by charity arouses tedium in such a person. He violates, therefore, expressly the first and the greatest of the commandments: "Thou shalt love the Lord thy God with thy whole heart, and with thy whole soul, and with thy whole mind, and with thy whole strength." (Mark 12:30).
So again, we know the risk of sloth, one of the deadly sins and a constant threat to us given our fallen human nature. Today, I want to dwell on how you and I can combat the sin of sloth in our work -- how we put our heads down and do our work (both our daily work and our work on behalf of the Kingdom of God) when all we feel like doing is sitting on the couch watching a chick flick, or wasting hours on our favorite social networking site. Don't get me wrong, I'm not begrudging us leisure time and I know God doesn't ask that of us either. What I'm asking is how you handle those days when due to despair, fatigue, or a lack of direction you feel as though you simply can't or don't want to do your work.
This rarely happens to me personally in my professional life. I wake up most days with a sense of drive and anticipation, excited about the gifts that my work day will hold for me and curious about the surprises that will come my way as the hours unfold. In my domestic life, I have more of a tendency to battle sloth. I'm don't love housework or cooking and both feel endless at times. When this happens, I try to turn my thoughts to prayer and to the service I am rendering for my family. I try to put my head down, to have a positive attitude and to "offer it up" as the nuns taught me back in the day. Sometimes it works, but honestly sometimes it doesn't.
So today I'm asking you, do you deal with the sin of sloth in your work? What helps you to keep on track and to persist in loving God (and your work) with your whole heart, mind, soul and strength? Do you face any unique challenges in the sloth department? What saintly role models have you turned to for support and inspiration?
About the Author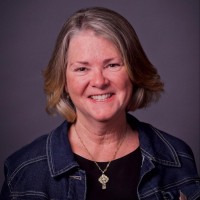 Lisa M. Hendey is the founder of CatholicMom.com, a bestselling author and an international speaker. A frequent radio and television guest, Hendey travels internationally giving workshops on faith, family, and communications. Visit Lisa at LisaHendey.com or on social media @LisaHendey for information on her speaking schedule or to invite her to visit your group, parish, school or organization. Visit Lisa's author page on Amazon.com.