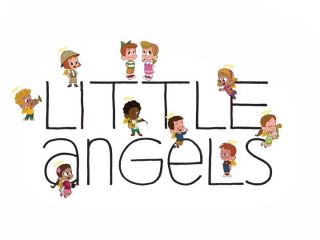 To celebrate the release of the Little Angels DVD series, Grace Hill Media, a company that promotes quality entertainment for faith-based audiences, has graciously provided five DVDs as giveaways for CatholicMom.com readers. Details are provided at the end of this article.
During a recent interview with Roma Downey, the producer of the series, I was captivated by her charming Irish lilt. She is clearly passionate about Little Angels, inspired by a prayer that was part of her Catholic upbringing in Ireland:
God in heaven, my Savior dear, watch over my children and draw Thou near. Send little angels to be at their side, to light and to guard, to love and to guide.
In the opening scene of the DVD, a mother says the prayer to her sleeping twins, Alex and Zoe. When she closes the door, the eight angels depicted in a mural on the bedroom ceiling come to life and hover over the children, keeping watch. During the day, they offer lessons on virtues such as perseverance and practical skills like A-B-C's and counting, using the themes of familiar Bible stories.
Roma carefully chose the angels who guard the children. "We decided to come up with a cute little 'choir' of angels that would cover a range of personalities that would inspire the children watching. Our hope was that we would cover enough personality types that every child watching would be able to relate with at least one of these angels. We have Michael, who is our little boss archangel. He's very knowledgeable and he's the angel that the other angels go to when they have a question. And we have Gabriel, our angel who announces. He blows his little bugle when there is something important to say. We have Ariel, the guardian angel who has a little sword that sometimes burns with fire when she's out there to protect the kids. One of my favorites is an angel called Uriel, and he is the angel of creativity who paints pictures. We've also added a little angel of learning. Her name is Dina and she carries an ipad. The kids that have seen the series so far have all been so responsive to her. I think perhaps they relate to the electronic gadget which makes it very of-the-moment."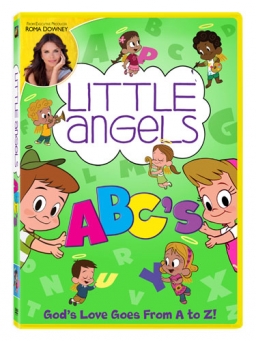 Young parents will appreciate Roma's friendly, motherly advice in the DVD extras. She relates to the challenges of juggling motherhood and a career or busy schedule. "I honestly can say that I wish I had something like this when I was a young mother. I know as a working mother, there were many times I had to stick my kids in front of a DVD because I was busy juggling things. I had calls to make or I had to deal with a plumbing emergency or a variety of things that come up during the day. Watching a quality show like this can buy a parent a little bit of space. It seems to me that if your child is watching something, wouldn't you rather that they watched something of value that was adding to their worlds and their minds? They're learning their alphabet or how to count, but it's also enriching their spiritual life. We go back into the Old and the New Testament. The children in our stories get to meet Jonah, Noah, Joseph and Adam and Eve. They get to go and observe Jesus teaching. It's a beautiful and age-appropriate way for this little preschool audience to get a sense of these characters. Little Angels is something for the whole family to share together."
Catholic parents and grandparents will be glad to know that Roma's older brother is a priest in Ireland who heartily approves of Little Angels. She is also very devoted to the Blessed Mother. She shares, "My mother passed away when I was a very young girl. I was only ten. At that time I began my lifelong devotion to Mary, the Mother of God. I needed her then more than ever, and so I have a wonderful loving relationship with Mary as part of my daily prayer routine. She stepped in to mother me when my own mother had passed."
I previewed the series and was captivated. The quality of the animation is excellent, a refreshing change from those ugly stick-drawn cartoon characters that seem to be so popular now. The music is infectious, and your toddlers will probably soon be singing along, learning as they go. (Interestingly, Roma's daughter and son contributed to the Little Angels score.)
I highly recommend the Little Angels DVDs and the accompanying CDs. You can view a sample of the series and meet the characters at www.littleangels.com
CatholicMom.com readers will have an opportunity to win one of five free copies of the Little Angels DVDs. Simply leave a comment on this article, and you will be entered in the contest. Remember that you must first log in or register as a new user in order to leave a comment. Deadline for entering is Saturday, November 19th at midnight Pacific time. Winners will be notified through their registered email addresses, and the names be posted in the comment section below on Monday, November 21st. Be sure to check back in case the email didn't get through your spam filter. If winners do not respond with a mailing address by November 25th, then a new winner will be selected. Good luck!
Copyright 2011 Peggy Bowes
About the Author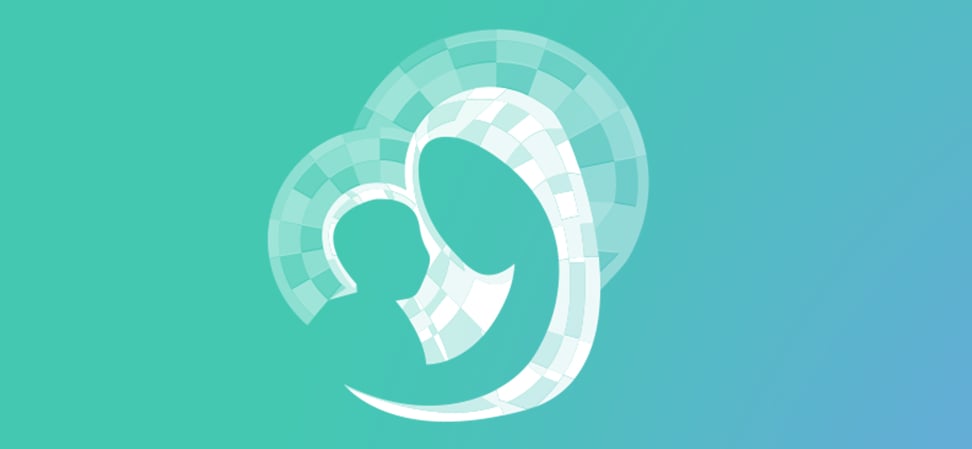 We welcome guest contributors who graciously volunteer their writing for our readers. Please support our guest writers by visiting their sites, purchasing their work, and leaving comments to thank them for sharing their gifts here on CatholicMom.com. To inquire about serving as a guest contributor, contact editor@CatholicMom.com.