The seeds of love were planted at first site before their first date. There wasn't a doubt in Mark's mind or heart that he would spend the rest of his life with the beautiful young woman sharing a booth at a local Denny's in rural Ohio. Lauren sat across from Mark and excitedly declared her love for another young man to whom she desired to devote her entire life. Technically, it wasn't a marriage proposal but Mark's immediate response wasn't anything a girl would expect to hear after telling the man of her dreams, while on their first date, that her heart also belonged to Jovel, an orphan, whom she met in Honduras, Central America. Mark exclaimed "I'm in" which eight months later blossomed into a sacramental "I do."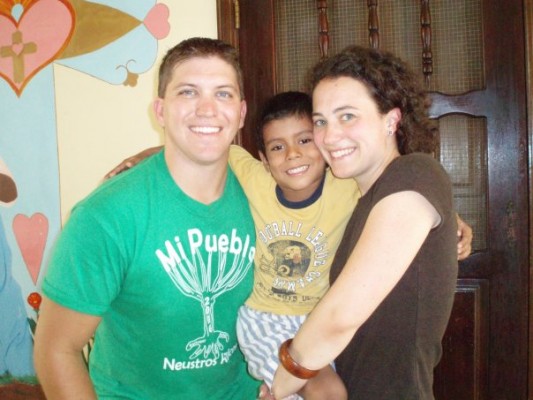 The Honeymoon
Prior to meeting Mark, as a twenty-three year old graduate from The Ohio State University, Lauren dedicated nine months of service in Honduras as a Mercy Corps missionary through the Sisters of Mercy of the Americas. Much of Lauren's personal time was spent at La Casa Corazon de la Misiercordia (Heart House of Mercy) orphanage. It was at La Casa that Lauren became acquainted with Jovel, an adorable, highly energetic and clingy four year old boy. Jovel is HIV positive which is very likely the reason he was abandoned as a two month old baby.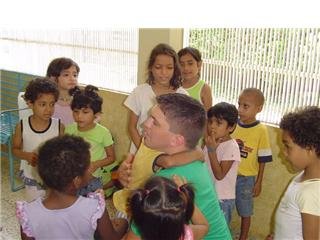 Now ten years old, he's never had a family member come to visit him or inquire about him at the orphanage. Millions of children, like Jovel, are directly and indirectly orphaned as the result of being infected with HIV or by the death of a mother and father due to HIV/AIDS related illness.
Though Honduras is not an ultimate dream destination for young newlyweds, Lauren and Mark Loboda charted their course to The Heart House of Mercy in Central America. It was in this honeymoon meeting, as Mark embraced Jovel for the very first time, that The Orphan's Prayer was conceived.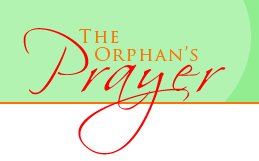 The Orphan's Prayer is Born
After returning several times to volunteer at the Honduran orphanage, Mark and Lauren began the formal adoption process. They also responded to God's call to develop and launch a ministry with a mission to promote adoption and fostering, find loving homes for children who are orphaned and supply humanitarian aid to orphanages in Honduras, Ghana and Rwanda.
Heart House of Mercy, Honduras
The government of Honduras requires that spouses seeking to adopt be married a minimum of three years. Mark and Lauren have recently celebrated their third wedding anniversary and are in the final stages of bringing Jovel home into their growing family. There are currently a total of 40 children living at the Heart House of Mercy with Jovel and they are in need of your prayers and generosity.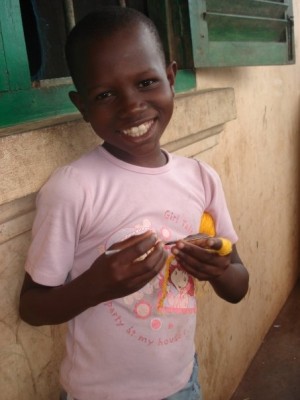 Children's Home of Hope in Ghana, West Africa
Elvis Morris Dunkoh started helping orphans when he was a sixteen year old orphan. He founded Children's Home of Hope in 2007 and has cared for 17 HIV negative children whose parents have died of HIV/AIDS. These children need parents and a safe and loving home where they can grow and thrive. Are you interested in adopting?
Home for Youth in Rwanda, East Africa
Fr. Jean Bosco Gakirage, a Comboni missionary priest, returned to his homeland of Rwanda in search of any surviving family members immediately following the horrific 1994 holocaust. He discovered 14 children living in his parent's former home. They told their uncle, "We would rather starve and die together than to let our friends die alone on the street." Fr. Jean Bosco has struggled to meet the needs of the older children for more than 17 years.
Thanks to the work of The Orphan's Prayer with Fr. Jean Bosco, three students who were orphaned as babies and toddlers during the Rwandan holocaust were sponsored to come to the USA to attend local high schools. They arrived in August of 2011 and are living with their new foster families.
However, the other children need your help. They need parents who can foster them in the United States as they come here to improve their education and quality of life. Are you interested in being a foster parent?
You Can Help
The Orphan's Prayer is a 501(c) 3. Your donations help to fund food, clothing, shelter, medicine, education, adoption fees and airline tickets. You can also purchase faith-expressive jewelry, bracelets, rosaries and fair trade coffee to benefit orphans and their families.
Together we can answer The Orphan's Prayer.
The Orphan's Prayer
501(c) 3
P.O. Box 1150
Hudson, Ohio 44236
Phone: (330) 653-9596
Email: TheOrphansPrayer@gmail.com
+JMJ+
Copyright 2011 Brian K. Kravec
About the Author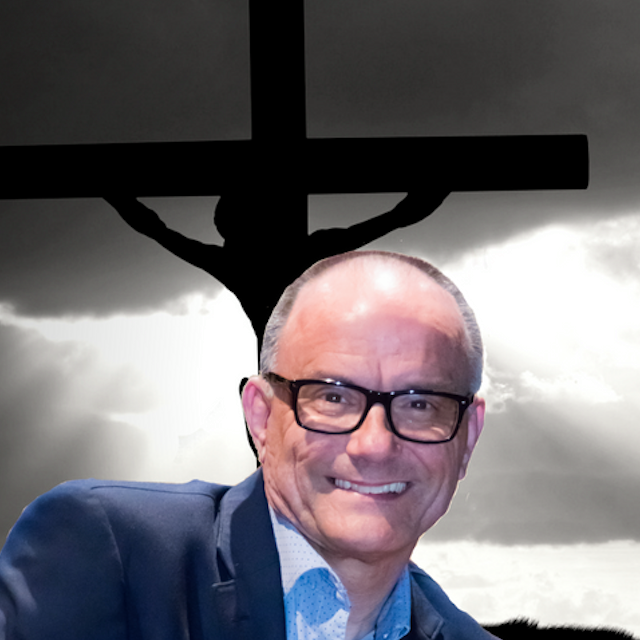 Brian is a cradle Catholic, husband and father. He's the Co-Founder and Executive Director of Possibility Productions, a 501(c)(3) faith event evangelization apostolate in service of the Body of Christ. Brian has proudly served the Roman Catholic Diocese of Fresno on the Board of Directors for KNXT Catholic Television, is the Steward of St. Patrick's Faith Event Ministry for his local parish and a 4th degree member of the Knights of Columbus. Brian and his wife are consecrated members of the Militia Immaculata. For information on the MI and Total Consecration visit Consecration.com.