I first discovered John Paul II's Theology of the Body in my first year working for our parish. I was a pretty new Catholic at the time and one of our parishioners had emailed me, asking if I had ever heard of it.
I hadn't. And it looked imposing.
Then I discovered Christopher West, and after leading a small book study on his book Good News about Sex and Marriage and listening to "Naked without Shame," I could no longer resist the pull I felt to read John Paul II's actual writings.
And wow.
That was around eight years ago, and since then, it's been great to see Theology of the Body really take off and the beauty of our Catholic Church's teaching on sex, marriage, and femininity more fully expressed.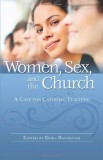 When I requested my review copy of Women, Sex, and the Church: A Case for Catholic Teaching, edited by Erika Bachiochi, I was pretty sure it was going to be good. I had heard Pat Gohn interview Erika on the Among Women podcast, and I couldn't help but get excited.
The book did not disappoint. In fact, it was so good that I marked chapters to share with my husband. I have people in mind to share it with, but I don't think I'll be able to part with it, as it's an invaluable resource and there are sections I'm going to reread in the coming months.
The Church's teaching on issues surrounding women and sex are hot button, and with good reason. Within this compilation, you'll find abortion, pre-marital sex, contraception, and balancing work and family.
Not only do you get the debated topics, but you get a clear, concise treatment of the reasoning and teaching of the Church. This book will teach you, even if it tackles topics both difficult and misunderstood. The credentials of the contributors doesn't keep them from being able to explain what they begin, and well.
This book gets my highest recommendation. I highly encourage everyone I know to read it. Being able to explain not only the "what" of Church teaching, but also the "why" and "how" is invaluable. With this book by your side, you'll be equipped to do that.
Copyright 2012 Sarah Reinhard
About the Author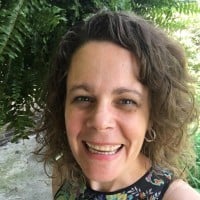 When she's not chasing kids, chugging coffee, or juggling work, Sarah Reinhard's usually trying to stay up read just one…more…chapter. She writes and works in the midst of rural farm life with little ones underfoot. She is part of the team for the award-winning Catholic Mom's Prayer Companion, as well as the author of a number of books. You can join her for a weekday take on Catholic life by subscribing to Three Shots and follow her writing at Snoring Scholar.