Find the Tech Talk Tuesday archive here.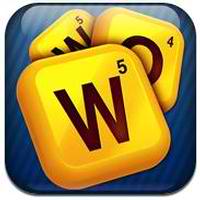 Surely you've heard of Words with Friends.
So has my family.
I now find myself in the delightful and maddening situation of struggling to stay within ten points of my little brother, not beat up on a certain family member too badly, and laugh at my husband's word concoctions.
I have a writer friend who makes it his job to crack me up and a niece who has caught on pretty quickly, despite the 20 years I have on her, and has managed to own a game or two. A certain unnamed family member is being teased for their "addiction" to the game and has to be reminded that we, um, can't just play it all day long. (Though we have been known to do that.)
Is it pathetic that I'll sit in the same room as someone, both of us giggling, and play it?
Yes, it is. But it's also...well, fun!
It's made me think, though, that we should have a Prayers with Friends app.
It would have to be highly interactive and really easy to use. I can think of at least two good friends and three family members who would be right on it with me.
I just love praying with other people, though the reality of the "with" is that we do it across time and space, not when we're physically together. Maybe if there was a Prayers with Friends app, we would have the impetus to bow our heads over more than just a meal.
Does such a thing already exist? If so, point me to it! And if you're an app developer with something like this, let me know!
Copyright 2012 Sarah Reinhard
About the Author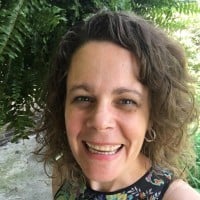 When she's not chasing kids, chugging coffee, or juggling work, Sarah Reinhard's usually trying to stay up read just one … more … chapter. She writes and works in the midst of rural farm life with little ones underfoot. She is part of the team for the award-winning Catholic Mom's Prayer Companion, as well as the author of a number of books. Follow her writing at Snoring Scholar.