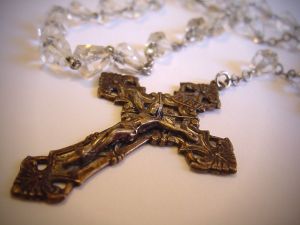 In The Rosary Workout, author Peggy Bowes explains how to combine exercise with one of the Church's most beautiful prayers, the Rosary.
It works best with repetitive type exercises, such as walking. So, I began to walk and pray. You might remember my post at Kathleen's Catholic, called The Walking Rosary, or Oh! The Adolescent Male!
In my efforts, I've had a few set backs. I do believe I must have the worse knees a young woman could have, and feet that flair up in pain over the littlest amount of work. I've always been that way, despite trying different kinds of sneakers and workouts, but over the years the problem has become bigger. So, I have to approach a repetitive-type workout with care. As much as I'd like to "feel the burn," that's just not a good idea anymore. Of course, I didn't listen to my own instincts last Spring, and I couldn't resist the temptation to pump it up and really get going. It felt great! But a few workouts later, I regretted it. Easy does it, Kathleen! I am still learning about myself.
I remain a big fan of Peggy's Rosary Workout. After all, what a great way to be in touch with our Creator, to feel what He has created in us and to see His world all around us along the way. Entering into Mary's school through the Rosary is a great way, too, to discover who we are both physically and spiritually!
Many years ago, I approached working out in a completely different yet common way. I used to power walk every day, then I turned to swimming laps three times a week. This was shortly after I served as the fitness book editor at Rodale Press, working with outside authors and the editors of Bicycling Magazine and Runner's World. It was a common idea that exercise was a great way to relieve stress by "letting it all out," releasing your grievances, and putting all that negative energy into your workout. In other words, the idea was that you would use your frustrations as a source of energy. I practiced this for several years, and it appeared to be working as I rarely tipped the scale over 110 pounds, at five-foot-five.
Then one day it dawned on me what really happened. It was a revelation. In fact, what this method did for me was ramp up my frustrations even more. By the end of each workout, my adrenaline was high and I had pinpointed and aligned each and every issue of my grievances, making them seem that much more important in my life--surely a path to being self-centered. This was a common method of relieving stress through exercise, and well-lauded in the secular fitness book industry, yet it's easy to see that it took me somewhere that was hardly a place of wonderment, thanksgiving, and the peace of Christ!
So, having said all that, little by little I will continue with the workout and take my Rosary along with me. I'll set my walking pace more carefully and stay on flat surfaces and enjoy each little Hail Mary I can offer to Heaven. And despite my own setbacks, I will happily and joyfully continue to endorse Peggy's book.
But before I sign off, let me tell you that I also enjoyed reading--not just using--Peggy's workout guide. She provides a wonderful overview of the history of the Rosary and its humble origins, a section of the book you will want to share with your children. And she explains in detail how to use the Rosary as a way of creating a workout schedule that builds your stamina. Did you ever think that a fitness agenda can be specially tailored to Our Lady and her prayer? I never thought of it, and Peggy explains exactly how to do that, improving and advancing both your fitness level and your spiritual attachment to Heaven and Our Blessed Mother.
I'm not at all disheartened by my lack of heartiness, at least in my joints. Maybe this is just another way Our Dear Lord will teach me patience and some self-control, keeping my goals small, sincere, and reachable.
Have fun and stay fit-- both physically and spiritually!
Copyright 2012 Kathleen Blease
About the Author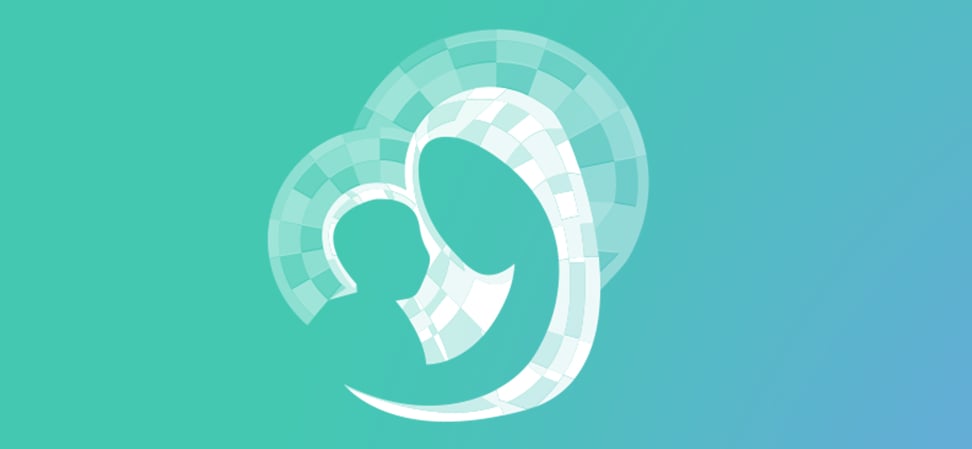 We welcome guest contributors who graciously volunteer their writing for our readers. Please support our guest writers by visiting their sites, purchasing their work, and leaving comments to thank them for sharing their gifts here on CatholicMom.com. To inquire about serving as a guest contributor, contact editor@CatholicMom.com.