As I write this article I am sitting on my deck at the lake on a beautiful sunny, yet breezy morning, and as the gusts of wind hit the already dried-up and fallen leaves on the deck, I can't help but think, "Really Lord? It's only mid-August, and this is Minnesota, can't you just stretch the summer a wee bit longer?" ... and I can't help but notice chaos ensuing around me as leaves fly everywhere —one just hit me in the face, seriously! Yet, amazingly through what seems to be deciduous disarray, a certain consistent order appears, leaves grouped in what appear to be random areas gather and begin swirling like mini tornadoes, and it's actually fascinating to watch. Why do they do that? How can something that appears so random create such an incredible sight? What are they circling around?
Watching nature's pandemonium gets me thinking of the chaos in everyday life. Many days I feel like one of those dried-up leaves being blown from swimming practice to work emergencies to the grocery store to conference planning meetings to making a second trip back to the school I just dropped my son off because he forgot his trumpet! Many of those days, I feel like the lone leaf, the leaf that isn't rotating in the right direction with all the other leaves, and I wonder how I can ever find order.
Three months ago I was invited to speak at a women's evening in Clearwater, Florida. It was one of those Holy Spirit invitations. A friend asked me to speak about the role of women in the New Evangelization... and here's where the Holy Spirit comes in, she had no plan, no location, was caring for her husband who had been diagnosed with terminal cancer, and wanted the evening to happen in three weeks! Her life, as she knew it, had been tossed into turmoil with the terminal diagnosis of Mark, her love of forty-seven years; yet, she had heard the voice of God telling her to gather women together at this moment in time, and years of listening to Him and speaking with Him led her to know, she best respond to His call.
What occurred next was amazing in itself. Carol, and the Holy Spirit, put together an incredible night, everything fell into place perfectly. Msgr. Toups returned from speaking to all the bishops that morning at the USCCB gathering in California to begin the evening with Mass; amazing musicians offered their time and talents; four hundred women from around the diocese came together on short notice to laugh, cry and learn of their beautiful role in evangelization; and from that evening the seed of a new and exciting ministry for women was planted. All of this was impressive enough, but what truly impressed me was what was going on behind the scenes. I can honestly say, I have NEVER seen such chaos!
Carol's husband was in the end stages of cancer and was being cared for in their home, which now contained a hospital bed, a shelf of medications and care-givers around the clock, and yet they had graciously invited me to stay in their guest house on their property. From the moment I entered their house I could sense a certain peace, but there was also more activity than ever imaginable.
Days before the talk for women a huge tree had fallen in their yard, barely missing the house. The night of the talk, a pipe had burst and it had caused insurmountable damage to the walls and the floor of the room where Mark lay in his hospital bed. Everything had to be moved, gutted and repaired. I have never seen so many workers go through a house in such a short period of time. It was complete chaos—no sooner would one leave than another would show up. We even joked that it would be the perfect place for a single lady to meet a man because there were so many of them stopping by!
Somehow in all that chaos, in the swirling of the door as a plumber left and the carpenter appeared, there was a noticeable peace—a calmness that comes when everything is properly ordered, and it was there because everything in Mark and Carol's house centered on Christ. Jesus was the center around which everything in that house rotated. He was the calm in the whirlwind.
Every person who entered their house that day encountered Christ, and I was blessed to be able to watch it. Carol spoke to workers about their lives and openly talked about Jesus. Mark's room was adorned with objects of his faith and his eyes and voice were as gentle as one would envision the eyes and voice of Christ to be. The caregivers served with joy. Kids and grandkids came in and out. Friends stopped by unexpectedly and happily learned they arrived just in time to move Mark's hospital bed into Carol's office, and that night when Mark was too tired to be moved from the bed to the chair to celebrate Mass, Msgr. Toups and Fr. Malley just moved everything, and Carol's office, which had become a makeshift bedroom just hours earlier, now became the center of the celebration of the Holy Eucharist.
I think back to that twenty-four hour period often, especially when I find my life is spinning out of control and I feel like that one lone leaf not knowing where to go or how to find peace, and I am reminded that if everything is centered on Christ, there truly is no such thing as chaos. If Jesus is at the center of all we do, then even the most tumultuous times can be overcome with tranquility.
Mark went to be with the Lord on August 17 with Carol by his side, and though I am miles from their home, I know, without a shadow of a doubt, that the peace of Christ is dwelling there.
Copyright 2013 Kelly Wahlquist
About the Author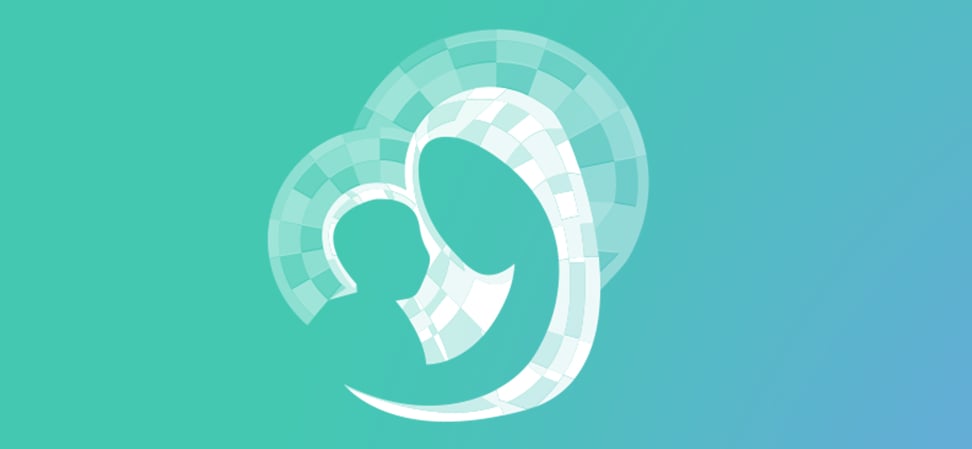 We welcome guest contributors who graciously volunteer their writing for our readers. Please support our guest writers by visiting their sites, purchasing their work, and leaving comments to thank them for sharing their gifts here on CatholicMom.com. To inquire about serving as a guest contributor, contact editor@CatholicMom.com.