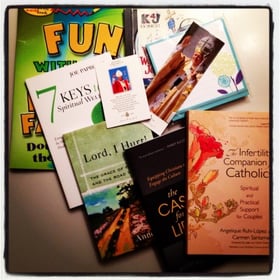 Editor's note: Today, I'd like to thank Sherry Antonetti for bringing the great weekly feature "Small Success Thursday" here to its new home at CatholicMom.com. Our readers may be familiar with this feature, which first found its home at Faithandfamilylive.com. To celebrate it's launch here at CatholicMom.com, I've gathered a prize package full of goodies (including two holy cards blessed by Pope Benedict XVI at the beatification of Blessed John Paul II). List your link below this week and next week, and one lucky linker will be randomly selected to win this package. Link twice and you'll be entered to win twice. And I reserve the right to add more goodies to the package you see below. Here's to counting our blessings! Lisa
Small Success Thursday
This new feature is designed to help all of us busy parents to stop and recognize how in the past week, we've poured out part of ourselves for others. Because parenting can begin to feel like one chore after another if one doesn't recognize that this process is growing little human beings into adults educated and polished and steeped in the faith, it is important to stop and count the little victories. Too often, life blips by with the errands and the to-do lists and the paperwork and daily chores that must be managed like homework and bath time and bedtime and meals. The micro events of our lives often go unmarked, but here is a place to feel free to trumpet your small steps towards a more luminous life.
Small Success Thursday is about all those triumphs over minutia, over chaos, over clutter, over laundry, over homework, over dullness and monotony. It is also about the macro events in one's life, like births and growing up, driver's licenses, graduations and sacraments, date nights and moving. So join in, brag a little. List a few of your triumphs of the day on your blog and link here. Then go visiting the others who participate. You'll meet a bunch of neat women who are out there working and trying just like you, to do little things with great love. Be sure to leave a comment. It's part of the fun!
I'll start:
This week I:
1) Survived being a solo mom from Wednesday to Sunday owing to husband's business retreat.
2) Stayed on my South Beach diet despite #1 and the very strong temptation of leftover Easter chocolate in the house. Down 9 pounds, 10 to go.
3) My daughter was in a play and my other daughter opted to babysit so I could see it and pay attention. It was a lovely treat and her acting chops and comedic timing were pretty awesome.
4) Edited my WIP, The Book of Helen. My goal is to have her finished by the end of May.
5) Had the conk on the head thanks to a fellow blogger's post to reach out to my friends more and it was like fresh air blowing through my brain and heart, why I forget what a source of joy they are to me, both old and new, I'll never know.
6) Paid the bills and conquered half the laundry.
7) Preparing for my daughter's confirmation. Please pray for her as she becomes an adult in the Church.
Now it's your turn! Remember, by listing your link you not only spread the good news but you're entered to win our prize package! Please note that commenters who leave a "small success" will also be entered to win.
About the Author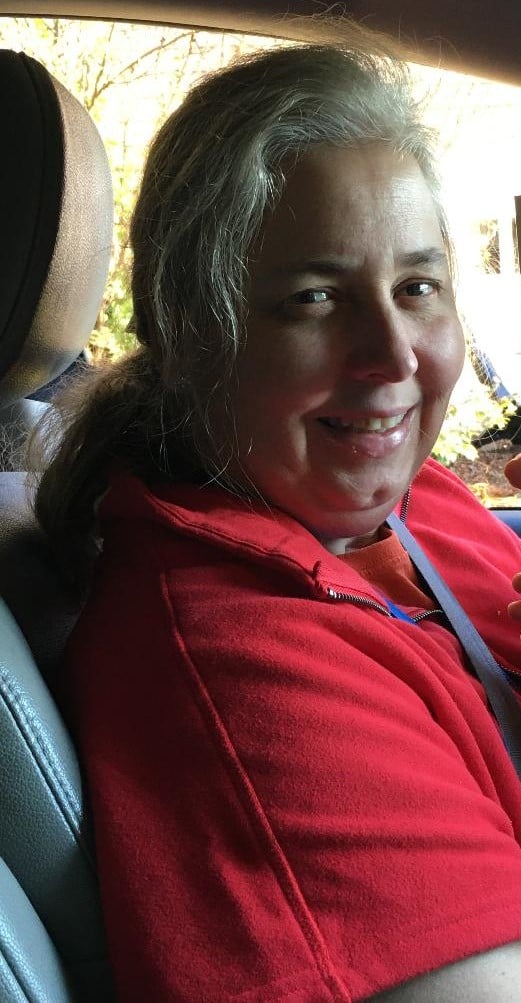 Sherry Antonetti is a Catholic published author, freelance writer and part-time teacher. She lives with her husband and 10 children just outside of Washington, DC, where she's busy editing her upcoming book, A Doctor a Day, to be published by Sophia Institute Press. You can find her other writings linked up at her blog, Chocolate For Your Brain! or on Amazon.