Editor's note: The highly anticipated film For Greater Glory opens in theaters tomorrow, June 1. While I have not prescreened this film personally, I trust the reviews of Catholic media professionals who have given it high marks. Here's some additional information on the movie - please consider seeing it in theaters this weekend to support a work of filmmaking with strong Catholic themes. LMH
For Greater Glory opens Friday across the U.S.
Action Epic Faithfully Recounts Mexico's Cristero War for Religious Liberty
SANTA MONICA, CALIF. – May 30, 2012 – Media who have attended pre-release screenings of FOR GREATER GLORY are calling it "a moving, compelling, powerful film," (Shawn Edwards, FOX TV) and "one of the most powerful films to hit the big screen in years" (Phil Boatwright, Preview On Line).
See for yourself this Friday (June 1) when the action epic from Director Dean Wright and Producer Pablo Barroso opens in theaters. The film's adventure unfolds against the long-hidden, true story of the 1920s Cristero War – the daring people's revolt that rocked 20th Century North America.
A complete theater list – and links for advance ticket purchases online through Fandango, MovieFone and MovieTickets.com – are available at the film's official website, www.ForGreaterGlory.com.
Unlike many fact-based historical films, FOR GREATER GLORY tells a story recent enough to stir vivid memories for many.
Most Rev. Plácido Rodríguez, Bishop of Lubbock, Texas, spoke recently at a pre-release screening of the film for Catholic leaders – telling the group about his mother and two sisters serving in the Feminine Brigades of St. Joan of Arc. That group, which grew from 20 founding members to more than 25,000 during the Cristero War, bravely supported the Cristero fighters with ammunition; medical aid and supplies; food – even transport of logistical communications among Cristero leaders. Their role in the fight for religious liberty is included in the film.
"As a nation established on the principal of freedom for all people, FOR GEATER GLORY reminds us of the important values that we as Americans and Catholics share and must be willing to protect," said Cardinal Seán O'Malley of Boston. "This film helps us to understand the history surrounding the Cristero War and its importance in the Mexican Catholics' efforts to fight for religious freedom and tolerance. Those values are as relevant today as they were almost one hundred years ago."
"To describe this film as stirring or powerful would do it a disservice," said Most Rev. Charles J. Chaput, Archbishop of Philadelphia. "FOR GREATER GLORY is much more than an exercise in piety; it's an extraordinary portrait of ordinary people struggling to defend their convictions. It's among the most absorbing films by any director or movie studio that I've seen in the past few years."
"It is not often that a film opens a window into the past that casts so much light on the present," said Most Rev. Thomas J. Olmstead, Bishop of Phoenix, Ariz. FOR GREATER GLORY depicts a courageous struggle for religious freedom that was inspired by love of Christ and love of country. The Cristeros of Mexico have much to teach us today."
FOR GREATER GLORY brings the brutal truth of the Cristiada to the big screen with vivid accuracy. Academy Award®nominee Andy Garcia and Golden Globe winner Eva Longoria lead a stellar multinational cast that includes legendary Oscar® winner Peter O'Toole, rapidly rising star Oscar Isaac (DRIVE), recording star and actor Ruben Blades (SAFE HOUSE), Bruce Greenwood (STAR TREK, SUPER 8), Nestor Carbonell (THE DARK KNIGHT RISES, "Lost"), Bruce McGill (LINCOLN), Santiago Cabrera ("Heroes," CHE), Oscar®-nominated Catalina Sandino Moreno (MARIA FULL OF GRACE), and Eduardo Verástegui (BELLA). FOR GREATER GLORY also features teenager Muricio Kuri in a stunning portrayal of Blessed José Sanchez del Rio, who joined the Cristeros at 14 and served as a flag bearer before being martyred by Calles' Federales.
Most Rev. José H. Gomez, Archbishop of Los Angeles, is hosting the world premier of the action adventure on May 31. "Los Angeles' connection to the events and people portrayed in FOR GREATER GLORY is well-documented," he said. "The Archdiocese of Los Angeles supported the beleaguered Church in Mexico, speaking out in defense of religious liberty and against government oppression. Los Angeles also welcomed thousands of refugees from the war, many of whom became founding parishioners of parishes in the eastern part of our city. And so, I am pleased and proud that Los Angeles will host the film's world premiere."
Many of the Cristero martyrs were Knights of Columbus, and the organization has spearheaded production of a behind-the-scenes look at the movie that includes historical background on the Cristero War. Anyone can watch the 30-minute program online at http://www.youtube.com/watch?v=EnPi5cXlVHo
In addition, Ignatius Press is publishing the official companion book to the film, For Greater Glory: The True Story of the Cristiada. Written by noted Cristero War historian and expert Ruben Quezada, English and Spanish editions of the book will hit shelves shortly after the film's June 1 opening.
About the Author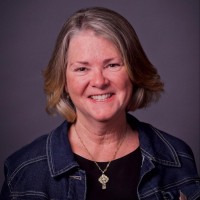 Lisa M. Hendey is the founder of CatholicMom.com, a bestselling author and an international speaker. A frequent radio and television guest, Hendey travels internationally giving workshops on faith, family, and communications. Visit Lisa at LisaHendey.com or on social media @LisaHendey for information on her speaking schedule or to invite her to visit your group, parish, school or organization. Visit Lisa's author page on Amazon.com.