Editor's Note: Today, Lisa Schmidt joins the ranks of Tech Talk contributors, and we're thrilled to have her!
About a year and a half ago, I resigned from my career in city management to embrace my vocation as wife and mom full-time from home. I don't miss much from my career days, but being away from daily conversation with other adults has taken some adjusting. It can get a little lonely from time to time, especially in the Midwest where the winter months keep you indoors for an extended stay. Some days, a little adult chitchat can do more to lift my spirits than an appointment at the day spa (okay, maybe that's a stretch, but you get my point, right?).
Enter Catholic radio. It fills a void and provides some thought-provoking conversation throughout my day. My husband and I live in a metro area with an EWTN radio affiliate station, but it's nearly impossible to get a consistently clear radio signal inside our home. So that's why one of the apps I use the most is the SiriusXM Internet radio app.
What is it?

You are likely familiar with SiriusXM vehicle radios. The company has expanded its services to include an Internet radio app available on Android-powered smartphones, BlackBerry, and Apple iPad/iPhone/iPod touch. You can listen to over 140 channels of music, sports, live news, talk, comedy, traffic and weather via the Internet radio package. Two of my favorite standbys are The Catholic Channel and EWTN, respectively Channels 129 and 130. The app is free; the expenses lie in the subscription fees. My subscription costs me around $12.00/month, and I have been streaming programming on both my Droid and iPad for over a year.
How do I use it?
Talk radio is my thing, and SiriusXM is the king of talk radio. Drop by our home most afternoons and chances are you'll hear my preschool-aged daughter ask me, "Mom, what are you laughing at?" And my response most often is: "Oh, just Lino." Lino Rulli that is, and he is the host of The Catholic Guy Show heard daily on The Catholic Channel via SiriusXM. That channel offers many edifying programs including Conversation with Cardinal Dolan, The Catholics Next Door, Busted Halo Show with Fr. Dave Dwyer, and Seize the Day with Gus Lloyd.
The EWTN channel also offers their usual suite of radio broadcast offerings. Given we ditched cable a year ago, I also enjoy listening to some of EWTN's television programming, such as Life on the Rock or The World Over, streamed via Internet radio.
Both channels allow you to go back in time up to 5 hours to hear previously aired programming. You can also pause live radio, and then fast forward and rewind. I often use these functions while listening to Cardinal Dolan's show --- he is a gifted public speaker who proclaims many quote-worthy pearls of wisdom that I want to hear again.
I also listen to a handful of channels outside of Catholic radio. Politics? Given we are in a presidential election year, I listen to many of the debates and post-debate commentary on the various news channels. Sports? On any given Saturday, you might hear play-by-play of a baseball or football game blaring through my house via one of SiriusXM's several sports channels. Music? I often crank up The Message (Christian pop & rock) so my daughter and I can jam out.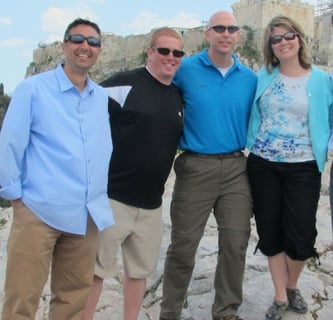 Bottom line?
I am not suggesting that talk radio will ever take the place of a quality heart-to-heart with a friend. But it has provided an outlet for me to feel connected to other faithful Catholics. In fact, last year my husband and I traveled on pilgrimage with Lino and the rest of The Catholic Guy Show crew --- an experience of a lifetime.
As part of the New Evangelization, Pope Benedict XVI calls for Catholics to be evangelized and then go forth to evangelize. Catholic radio has been a key evangelizer in my life, arming me with greater knowledge of the faith, and inspiring me to live and share it. And the SiriusXM Internet radio app has been a very useful tool.
Conversation starters: Has Catholic radio been instrumental in your faith journey? What are some of your favorite stations and/or programs? I'm looking forward to hearing from you.
Read more of our Tech Talk columns.
Copyright 2012 Lisa Schmidt
About the Author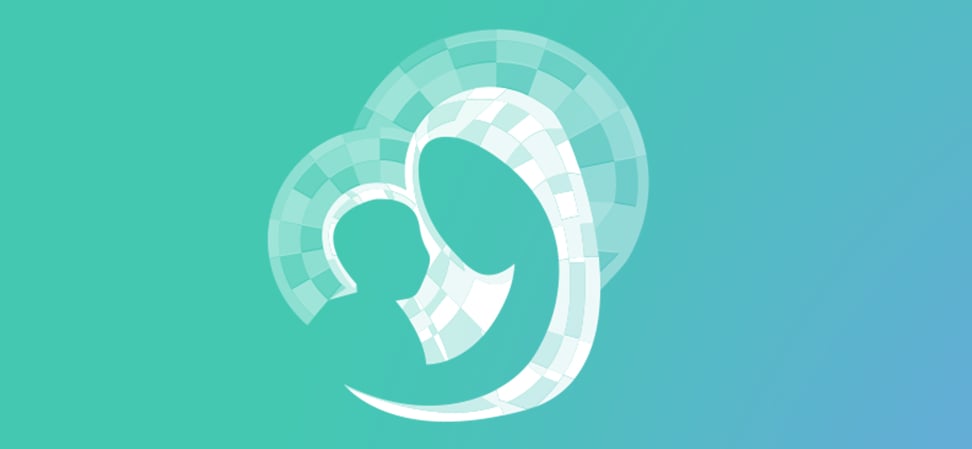 We welcome guest contributors who graciously volunteer their writing for our readers. Please support our guest writers by visiting their sites, purchasing their work, and leaving comments to thank them for sharing their gifts here on CatholicMom.com. To inquire about serving as a guest contributor, contact editor@CatholicMom.com.