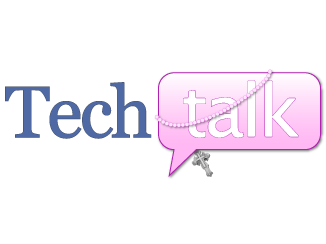 I'm tickled to introduce you to the "secret sauce" behind the web design here at CatholicMom.com, Tim Norton. His web design company, 6webdesign, takes the mystery out of web design using a six-part process. He's behind such awesome sites as Fun Colorado Hikes and Roman Catholic Spiritual Direction, among many others.
Tell us about yourself in five words or less.
Catholic husband and father
Of your pursuits, what's your favorite?
Hiking with the family since we live in such a beautiful state, Colorado. During the summer months we try to get outdoors for some hiking every weekend. John Paul II was famously fond of the mountains and would make trips to the alps by helicopter. We love the struggle/ reward of hiking. Often you have the struggle up the trail particularly if you are carrying something, or someone :) But the reward is the gorgeous view at the top. So much like our life on earth how God gives us moments of struggle and also moments of joy and relaxation. And top it off with heaven at the end :)
When you think of the New Evangelization from your approach as a "Catholic Techie," what excites you? What makes you want to continue?
As a web designer I love the challenge of inspiring people with web design. A church can be a building that you walk into and immediately experience God through the structure. Of course a Catholic church has God's presence in a very intimate way in the Eucharist. But even the structure can lead a person to God. Just look up into the stained glass windows, perhaps the soaring arches, maybe mosaics inlaid with gold. All of that is art and architecture and is designed to lead a person to look upwards and experience God. But on the internet, the challenge is to lead people to God not only through the beauty of the website and design, but also the ease of use. And, it's exciting that no matter how good the skills of the web designer, there is always more to learn, new ways to create, and the landscape seems to be constantly and rapidly (getting dizzy here :) changing ...
What's the most rewarding aspect of your work?
Without a question the most rewarding aspect is making a client happy. That might sound cliche, but in a world where business is usually all about money, there has to be some higher goal. And for me that goal is not just a happy client, but a client who feels like we over-delivered on everything we promised. A client who feels like they need to tell everyone about 6webdesign.com. It's not easy, and there are always challenges, but this is always the goal. Thankfully we are usually able to do this.
In your spare time, what are we likely to find you doing? Do you have a gadget in hand or do you go native and screenless?
If I'm not working on a project, then I might be working on one of our own web properties (it's like virtual real estate :), doing some charity web work, or reading up on all the amazing things and technology changes going on in the world. I make sure to recharge every day with prayer, and I love playing sports with the family outdoors. And I look forward to the time after the kids go to bed when I can spend time with my patient and loving spouse and friend, Mary.
Read more of our Tech Talk columns.
Copyright 2012 Sarah Reinhard
About the Author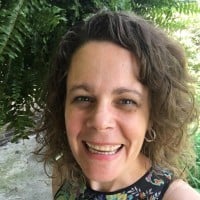 When she's not chasing kids, chugging coffee, or juggling work, Sarah Reinhard's usually trying to stay up read just one … more … chapter. She writes and works in the midst of rural farm life with little ones underfoot. She is part of the team for the award-winning Catholic Mom's Prayer Companion, as well as the author of a number of books. Follow her writing at Snoring Scholar.