Every once in a while a book crosses my desk just at the perfect time. That happened recently with Fearing the Stigmata: Humorously Holy Stories of a Young Catholic's Search for a Culturally Relevant Faith by Matt Weber. You know those kind of books -- the ones you want all of your friends to read ASAP so that you can sit down and talk about them together. I read, or rather devoured, Matt Weber's first book on a recent airplane trip. I should have warned the passengers around me that I wasn't a safety risk, that my laughing and crying and laughing again was simply due to the amazing book I was reading. Then I should have told them to go buy a copy STAT, and to get one for all of their favorite friends in their lives as well.
As a mom, and one who's busy raising young adult men, I'd love to meet Matt Weber's mother. She must have done something pretty spectacular to raise a son who's not only an excellent writer, but also witty, insightful, polite and a pretty awesome evangelist with a dash of great personality. You may have "met" Weber from his segments on CatholicTV. If you have yet to discover those, you can find them here. Here's a bit of information about Fearing the Stigmata:
As a fourth grader at Holy Cross grammar school in Springfield, Massachusetts, Matt Weber learned that Saint Francis received the stigmata for "being a good Catholic." Afraid that he, too, might be afflicted with the bloody wounds, Weber did a little extra sinning, just to be safe. Now a 27-year-old writer, Weber explores the tension between wanting to be good but not wanting the cost to be too high, in his new book Fearing the Stigmata: Humorously Holy Stories of a Young Catholic's Search for a Culturally Relevant Faith (Loyola Press, $13.95 paper, September 2012).

Weber is one of a diminishing population: young Catholics. He describes himself as "a 27-year-old Catholic male who loves the Virgin Mary more than mushroom pizzas, sometimes play blues harmonica with the church choir, smuggles in ice cream sundaes to cloistered nuns, and started my own Catholic TV show. I have tried to be a good Catholic all my life, in constant pursuit of being holy but avoiding ever being truly 'holey.'"

As he works out what it means to live the Catholic faith in a way that is also culturally relevant, Weber must figure out what God is saying to him as he shows his faith to others. Living a public faith—praying on a street corner, being out about his faith at Harvard after twenty years of Catholic school, and doing the popular "A Word with Weber" humor segment for the Catholic TV Network—can be embarrassing, he says, "but can still include generous heapings of joy, grace, wonder, and strength."

While he may seem a throwback to another era—a young man from a tight-knit Catholic clan who carries a rosary, whose preferred movie heroes are Father Flanagan of Boys Town and Father O'Malley of The Bells of Saint Mary's, who suffered pangs of conscience after seeing Kate Winslet topless in Titanic, and who aspires to be the Catholic "Andy Rooney"—Weber grapples thoughtfully with what it means to be a twenty-something Catholic in today's world.

His message to his fellow travelers: "Fear not the stigmata. Be a good Catholic in whatever way you can, and take this charge with an adventuresome spirit"
I don't really need to say much more about Fearing the Stigmata except to say, "Go buy it... now!" Actually, while you're at it, buy two or three copies because this is one you'll want to share. And as a reward for you, here's a bit of wisdom from the author himself. Enjoy!
Top Ten Questions a 20-something Catholic May Be Asked
by Matt Weber, author of Fearing the Stigmata (Loyola Press)
10.) Have you considered drinking Holy Water when you've had a sore throat?
9.) Do you know any of those albino villains from the DaVinci Code?
8.) Wouldn't it be much cooler to just say you're spiritual, not religious?
7.) While playing chess, are you overprotective of your bishops?
6.) Could you send me a tweet explaining the trinity?
5.) How many Olympians this year are from Vatican City?
4.) Does the priest call it 'Tebowing' during Mass?
3.) Which author of the Bible gets all the royalties?
2.) What are the odds of a "Pope Colbert the First?
1.) Do humorous top-ten lists help a first time author with press coverage?
And one last treat: a video introduction to Matt's book from our friends at CatholicTV.
Order Fearing the Stigmata and support CatholicMom.com with your purchase
Copyright 2012 Lisa M. Hendey
About the Author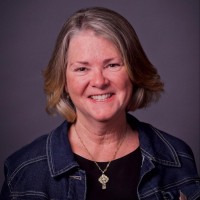 Lisa M. Hendey is the founder of CatholicMom.com, a bestselling author and an international speaker. A frequent radio and television guest, Hendey travels internationally giving workshops on faith, family, and communications. Visit Lisa at LisaHendey.com or on social media @LisaHendey for information on her speaking schedule or to invite her to visit your group, parish, school or organization. See all articles by Lisa M. Hendey.