It starts Oct. 11th of this year. Why the random October starting date? It marks the 50-year anniversary of Vatican II and the 20-year anniversary of the Catechism of the Catholic Church. Here is what the United States Conference of Catholic Bishops says about Pope Benedict's declaration of the Year of Faith:
The upcoming Year of Faith is a "summons to an authentic and renewed conversion to the Lord, the One Savior of the world" (Porta Fidei 6). In other words, the Year of Faith is an opportunity for Catholics to experience a conversion – to turn back to Jesus and enter into a deeper relationship with him. The "door of faith" is opened at one's baptism, but during this year Catholics are called to open it again, walk through it and rediscover and renew their relationship with Christ and his Church. http://www.usccb.org/beliefs-and-teachings/how-we-teach/new-evangelization/year-of-faith/
I admit that I usually jump aboard things like this after they have already begun. But out of a need and desire for something more for my family, I "happened" upon this idea that corresponds to Year of Faith.
I wanted to start the school year with my family with more attention to Christ in our lives, but I also wanted to do it in a natural, organic way. Something else I wanted from a practical, mom perspective was a healthier breakfast. Viola! We can have a nice breakfast together, say a short morning prayer/scripture reading, and simply be together. Starting each morning like this can begin to help us find Christ in our day. This will be a great way to mark the Year of Faith.
Having been in school for two weeks, we have already started. I've never been the morning type, so this has been a very big sacrifice for me. With nursing a baby through the night, I usually sleep in every last minute I can. Often not even getting up for the kids who attend high school. (Our other kids are home schooled.) Now, we all -- Dad, high school students, home schooled students, and me -- sit down to a time of prayer, fellowship, and a hot breakfast. What a great start to the Year of Faith!
Some other ideas we will try for this Year of Faith are to be more involved in our parish. The Bishops have many recommended activities for the parishes. Perhaps we may even head some of these up.
Finally, we are planning a Pilgrimage to the Shrine of Our Lady of Le Leche in St. Augustine, Fl on our wedding anniversary and 1 year baptism anniversary of our daughter.
We may do other activities as we are inspired, but as we eat our breakfast together every morning, I want to keep this simple goal in mind: to turn back to Jesus and enter into a deeper relationship with him.
Copyright 2012 Tami Kiser
About the Author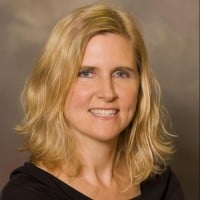 Tami Kiser is a wife, mother, teacher, author, and speaker. She runs a video production studio featuring Catholic speakers. These can be purchased or viewed on Formed. She also is the co-owner and host of a new Catholic Retreat and Cultural Center in the Carolina Mountains called Heart Ridge. She has taught everything from NFP, Zumba, cleaning toilets, Catholic crafting, the hula, bullet journaling, tap dancing, and liturgical living to Saxon Math 54 for the 10th time.