Restless Heart a Perfect Tool for the New Evangelization during the Year of Faith
First-ever feature film on the life of St. Augustine of Hippo offers a
stirring look at the life of one of the first Doctors of the Church – in his own words
SAN FRANCISCO, Oct. 11, 2012 – In Porta Fidei, Pope Benedict XVI's Apostolic letter announcing the Year of Faith, the Holy Father called the New Evangelization a primary tool for the faithful to use in professing their faith throughout the world – and film has become a primary tool for the New Evangelization.
No film can achieve this better than RESTLESS HEART: The Confessions of Augustine. The first-ever feature film on beloved St. Augustine of Hippo, the screenplay is based on Augustine's landmark book, The Confessions. The movie tells St. Augustine's life story in his own words!
But where is the connection to the Year of Faith, which begins today, and continues through Nov. 24, 2013 – the Feast of Christ the King?
Here is what the Holy Father had to say, in part, about St. Augustine: "St. Augustine was a man driven by a tireless desire to find the truth, to find out what life is, to know how to live, to know man. And precisely because of his passion for the human being, he necessarily sought God, because it is only in the light of God that the greatness of the human being and the beauty of the adventure of being human can fully appear." Click here to read the full address this statement comes from.
Also consider these words from St. Augustine himself: "Faith is to believe what we do not see; the reward of this faith is to see what we believe." Or these: "Understanding is the reward of faith. Therefore, seek not to understand that you may believe, but believe that you may understand."
RESTLESS HEART is available now for hosted theatrical screenings across the country. Churches and other organizations are experiencing standing-room-only crowds for the film, suggesting that it can be an extremely effective tool for evangelization as the Year of Faith unfolds.
"RESTLESS HEART is amazing," Ignatius Press President Mark Brumley said. "It is one of the most moving stories of conversion and reconciliation ever brought to the big screen, and the collective response we have seen to the hosted theatrical screenings is a great indicator of its power. We are thrilled to offer this film to America."
Ignatius Press developed its unique hosted-screening program to give parishes, organizations – even individuals – the opportunity to bring St. Augustine to the big screen in their town, and in the venue of their choice. "We welcome this opportunity to work with parishes, organizations and individuals across the country to bring St. Augustine's life to as many people as possible," said Ignatius Press Director of Marketing Anthony Ryan. "The film truly is an outstanding tool for the Year of Faith – to engage in the New Evangelization."
RESTLESS HEART was filmed in Europe, where the Holy Father was able to view it. "We hope that many who watch this inspiring human drama will allow themselves to be found by the Truth and in return also find Love," he said of the film.
The Holy Father also has devoted several of his weekly general audiences to St. Augustine. Click here to visit the website of the Augustinians of the Midwest, who have provided direct links to those reflections.
Click here to get information on hosting a screening, and to see where RESTLESS HEART is professing faith through screenings.
"RESTLESS HEART draws us to appreciate the magnitude and the totality of Augustine's conversion of mind and heart," said Francis Cardinal George, Archbishop of Chicago. "It invites us to consider how the Lord, whose merciful love is active in every time and place, is drawing us to give our own minds and hearts more completely to Him."
View a trailer of the film online now at www.RestlessHeartFilm.com. For more information or interviews, please contact Tim Lilley (678-990-9032 or email TLilley@MaximusMG.com) or Kevin Wandra (678-990-9032 or email KWandra@Maximusmg.com) of The Maximus Group.
More on St. Augustine
As noted above, the RESTLESS HEART screenplay is based on St. Augustine's The Confessions. Ignatius Press has released a new edition of the book as part of its Critical Editions series. For more information, go to http://www.ignatius.com/IProducts/185742/the-confessions-saint-augustine-of-hippo.aspx.
For more titles on or including St. Augustine from Ignatius Press, go tohttp://www.ignatius.com/Products/CategoryCenter.aspx?SearchTerm=St.+Augustine.
About the Film
RESTLESS HEART provides a historic backdrop and one of the Church's most beloved and well-known saints – Augustine of Hippo – as its central character to tell a familiar story – as timely today as it was only a few generations after Jesus walked on Earth. It is the story of one who pursues fame and fortune without a moral compass – and the changes that occur when events lead him to see the light. It also chronicles the collapse of the Roman world and how Augustine laid the intellectual foundations of what became Europe.
Filmed in Europe, this major new epic film on the life of St. Augustine is the first full-length feature movie on the story of this incredible man.
RESTLESS HEART is directed by Christian Duguay ("Joan of Arc," "Pius XII"). The $20-million project runs 127 minutes. The cast includes Allesandro Presiosi, Monica Guerritore, Johannes Brandrup, Serena Rossi and Franco Nero.
About Ignatius Press
Ignatius Press is among the largest U.S. publishers and distributors of Catholic books, magazines, videos, DVDs, and music. It is the primary English-language publisher of Pope Benedict XVI's books.
About the Author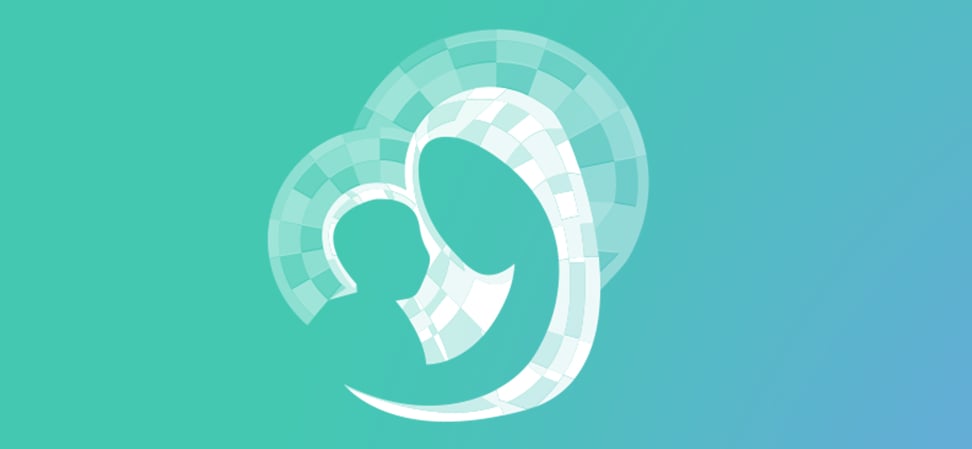 We welcome guest contributors who graciously volunteer their writing for our readers. Please support our guest writers by visiting their sites, purchasing their work, and leaving comments to thank them for sharing their gifts here on CatholicMom.com. To inquire about serving as a guest contributor, contact editor@CatholicMom.com.