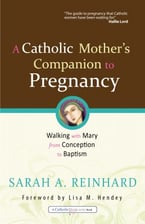 We're reflecting on the fifth glorious mystery of the rosary today as part of our celebration of the launch of A Catholic Mother's Companion to Pregnancy.
My husband lives in a house of princesses. We have two young daughters who have a love for glitter and bling and crowns of all sorts. Though I'm a tomboy through and through, my name does mean "princess" in Hebrew, and I grew up with a secret desire to be a princess someday.
Living with princesses can be challenging, especially if they have a tendency toward diva characteristics. (Not that anyone in my house has that tendency, mind you.) It helps me to remember--and to remind my fellow princesses--that Mary is a princess of the highest order.
What an example of royalty! What a model of style! What a great refashioning of royalty!
In Mary, we have a mentor who doesn't demean our desires, but encourages us to turn them toward her Son. We aren't told not to be princesses, but rather to shape ourselves for heavenly things.
Our host today is Melanie Bettanelli at The Wine Dark Sea. You'll find my reflection on the Coronation of Mary as Queen of Heaven and Earth there, as well as the prayers.
I hope you'll join us today--and each day of the tour--while we pray together for all of our intentions. I have a special set of intentions that I'm carrying with me as I pray this, and I will remember each of yours as well.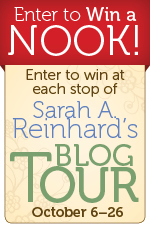 Don't forget that you can enter to win a Nook tablet as we pray and help us celebrate the launch of the latest title in the CatholicMom.com book line. You can enter once a day during from now until October 28.
About the Author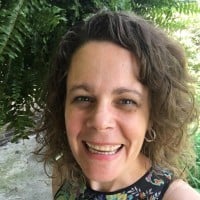 When she's not chasing kids, chugging coffee, or juggling work, Sarah Reinhard's usually trying to stay up read just one … more … chapter. She writes and works in the midst of rural farm life with little ones underfoot. She is part of the team for the award-winning Catholic Mom's Prayer Companion, as well as the author of a number of books. Follow her writing at Snoring Scholar.