I have been really struggling lately, with noise. It's everywhere. And as I'm learning, it's even in the silence. At times, my silent noise is more deafening than anything else. So, it may come as no surprise to my fellow Christian mamas, that, over the last several weeks God has been speaking to me through all of my noise. It's as though because I wouldn't silence my mind for a minute, He decided to catch my attention, throw me back a few steps, and speak to me through my ordinary chaos.
I don't consider my life "ordinary," but I do appreciate the ordinary, every day things. I know this is why God chose these ordinary, yet chaotic moments, to peak my interest. I consider my life slightly alternative, extremely ambitious, and a never ending bundle of "what is going to happen next!" What happens to us busy mothers and wives is that we appear to have our - what I will call the slow-down-and-breathe button - disconnected at some point around age 30. Once this happens neither our brain nor our body is wired appropriately to function. On my slow-down-and-breathe button there used to be a word, but after so many years being mishandled, mismanaged, interrupted and ignore, the only letters left are: p aye .
Hmm... P aye ? Turns out I am paying for a lot more without that fully functioning button in my life. It really started to bother me this year. I feel like I know what I am supposed to be doing in life (and every day), but just because we feel something doesn't mean it's altogether right. We are not the best judges of our own feelings and emotions. Sometimes we need someone or a particular moment to identify our moving forward - our breath of fresh air. My breaths of fresh air couldn't have come soon enough. Over the course of one weekend, here is how I found the Peace of Christ in my ordinary chaos.
Peace in Country
Every fall, the Boy Scout troop that my son is involved with, holds a Harvest Fest at the Cubmaster's home. The weather this year was perfect - sunny and pleasantly fall-like. We decided to stay for both the awards ceremony and the Retiring of the Flags ceremony. In the three years of being involved with Scouting, I've never witnessed the latter. It was getting late, and this ceremony is often the closing of the days' activities, making it difficult for my little ones to be out that late, after an exciting afternoon. But this year I was interested in seeing what it means to retire a United States flag. The only two words that give justice to this ceremony, for me, are: amazing and reverent. To reaffirm, that as different as we all are - especially with the division of our country in this most recent election - our forefathers did give everything for our freedom. We can stand united as one Christian Boy Scout Unit under God, pay our reverent respects to the memories of those who've died, those who continue to fight, and our young boys who may walk that path. That we may stand together united with an organization who stands behind religious freedom. It was a reminder to me that peace is what God wants. He wants peace within His people and that includes my family; He gave us His only begotten Son...
I began reflecting on where I came from and what I want to stand for, especially in setting an example for my children, and their children.
Peace in Families
That very same evening, after the Harvest Fest and once the children in bed, I decided to watch a movie I'd rented from the online Christian video store PiusMedia. I couldn't remember why I'd chosen it. It had been setting on the counter for a week already. The movie is called The 13th Day and is about Our Holy Mother's appearance to the young children in Fatima. Coincidentally (or not), the evening I watched this movie was the anniversary of this miracle, October 13th. Ninety-five years later, I sit on my couch, warmed in a blanket, pondering what it must have been like to be a part of that miracle and why Mary had chosen for me to hear her holy message "Pray for Peace." It wasn't easy, and many people, including the children's families were filled with doubt, confusion, weakness. It was not a time of peace within their families. It was a time of chaos and distress, much like I find in my daily life. I find my thoughts drifting back and forth between standing up for what I believe in, doing as I'm called to do, or hiding from the truth so that I won't be ostracized and ridiculed. Much of the time it is my internal dialogue that is ridiculing and demeaning my own being. Could it be my own self-judging, my own internal hypocrisy that ceases me from moving forward into the stable, stillness of the peace of Our Mother ...
I began reflecting on my lack of prayer and how because of this, I am not altogether the woman (mother, wife, friend, example) that I want to be and the one God created me to be.
Peace Within Oneself
The very next day I went to Mass at my parents' church instead of our parish due to scheduling conflicts. In the bulletin was a full-page insert about an upcoming 6-week workshop called "Centering & Contemplative Prayer." It felt like a calling for me to be involved in this study. In the very least, I would show up and learn more about it. I had spent the weekend up until then reflecting on my past through Jesus Christ's suffering and death for me. I had pondered the mis-management of my internal affairs and how this directly relates to my falling away from the Rosary and my Holy Mother. And now, surely this is a sign from the Holy Spirit calling me into something deeper, something more precious and divine than I can yet imagine. How exciting!
I have attended and have been developing my journey in Contemplative Prayer at a snail's pace. But the snail trudges along and eventually gets there with a lot of effort. I have been very much aligned with the fact that it truly is the Holy Spirit working a miracle in my life. I cannot wait to share the monumental forces that are at work developing a new peace within my soul. It's amazing how my life, in the ordinary chaos of one weekend, began with external reflections and gradually turned inward. I know I would never have noticed if it had happened the other way around. God wants us first to recognize, to listen, to witness. Then, oh yes, then! He wants us to embrace and cherish, grow and believe. It is possible to find Him again and again and then envelope ourselves in the warm embrace of Our Father's peaceful truth and commitment to love.
I'd like to encourage you to be open to any external breaths of fresh air that help re-wire your slow-down-and-breathe button. Something that may help is very minute but has been very effective for me. Since that weekend, I began wearing a small crucifix I bought and on the same chain I added a Miraculous Medal that was my grandmother's. Throughout my ordinarily chaotic days, I find Our Lord and Blessed Mother near my heart and remember to slow down and breathe my word of peace. God wants to be found in the ordinary chaos, no matter how we find Him!
Copyright 2012 Erin Giddens
About the Author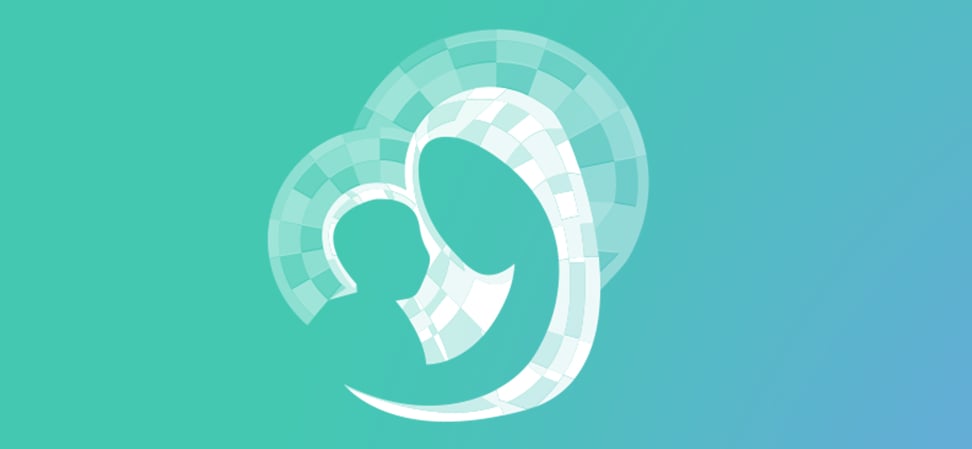 We welcome guest contributors who graciously volunteer their writing for our readers. Please support our guest writers by visiting their sites, purchasing their work, and leaving comments to thank them for sharing their gifts here on CatholicMom.com. To inquire about serving as a guest contributor, contact editor@CatholicMom.com.