Book Notes!
Today, I'd like to introduce you to someone you should be reading: Katharine Grubb.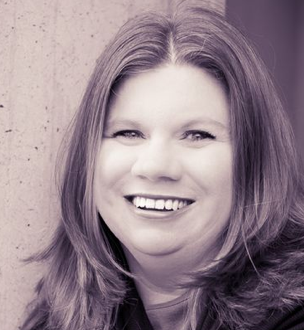 She's a Christian wife, mom, homeschooler, and writer. Katharine goes by @10MinuteWriter on Twitter and has a blog by the same name, 10 Minute Writer.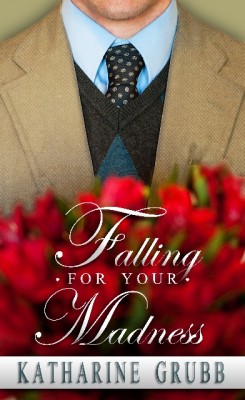 Her debut novel, Falling for Your Madness, was just released in electronic format (there's hope for a paper copy soon, and I, for one, am waiting rather impatiently for that day). I've read it once, and I plan to read it again here soon when I go offline for my annual reading binge between Christmas and New Year's. (If you want to read my rave review, here you go.)
Katharine was kind enough to spend a few minutes with me for an interview this week. I hope you enjoy our conversation as much as I did!
Katharine, tell us a bit about yourself.
I am a stay at home, homeschooling mother of five who spends way, way too much time on Facebook cracking wise.

When I'm not baking my own bread or cooking or doing that endless pile of laundry, I'm writing. Sometimes I write gripping, passionate articles about the best way to clean vertical blinds and sometimes I write what I call "smart ass" Christian fiction or chaste romance stories, which is way more fun than articles about cleaning.

I live with my family in Massachusetts. We root for the Patriots.
Give us a brief overview of what inspired you to write Falling for Your Madness.
My inspiration came from how I was wisely taught in college to view dating, from my own intentional courtship with my husband, and from my love of all things British.

I want my kids to take this wisdom and apply it to their relationships. This story is a love letter to them, especially to my boys (now only age 8 and 10) explaining the concept of chivalry, what it means to be a gentleman, and how a loving marriage is a great picture of how God loves the church.
What inspired you to start writing? How did you gain the courage to publish a book?
I've always liked to create stories. But it wasn't until six years ago that I decided to push aside the lies, the discouragement, the condemnation and the fear and move toward my publishing goals.

In this journey, I have often been discouraged and plagued with fear and doubt, but God always pulled me through it. This is the first book that I've published and it's scary at times! Sometimes I'd rather just let my imagination stay private, but this book pushed me -- it challenged me to try new things and to get it out there. What keeps me going is this: I have five kids. I never want them to say about me, "She could have done so much, but she was afraid."
Tell us how writing fits in with your homeschooling and other pursuits.
Yikes. Never well. The only method I have, and even after six years, and I'm not sure it works, is to set my timer for ten minutes, type like a mad woman, then do Mommy Life for another ten. This is only in the afternoon, not during our homeschool time unless I can squeeze it in. Woe, woe WOE to the child, who asks me for a glass of apple juice during the wrong ten minutes.
Katharine graciously agreed to allow us to include an excerpt of Falling for Your Madness...ENJOY!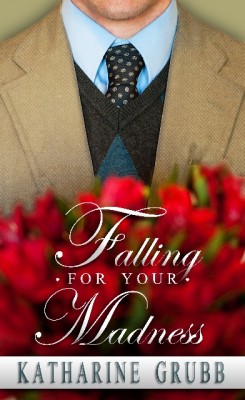 David met me outside the cafe. He held out a Gerbera daisy.
"Laura! I am so happy to see you. You look lovely. Your hair is different. It's very elegant up like that." Then he took my hand and kissed it, opened the door for me, and we went in.
Maybe this wasn't a job interview after all.
He pulled the chair out for me. We ordered our lunch, and then he began to speak, or at least he tried to. He was fidgeting. He saw me watching him, and he was embarrassed. He didn't seem like the type to get nervous. I really wanted to pat his hand and say, "Everything is going to be all right. You can do this." But I didn't know what he was doing, and we weren't there yet. It wouldn't be right.
He swallowed. "I spoke to you Monday about a project. I call it a project, but it is really more of a quest. I am in need of a bride."
"What?"
"My quest is to someday attain a bride, and then, subsequently, heirs. Oh dear, you look startled. Let me slow down. This is always difficult to explain."He took a sip of water. "You are not going to be that bride. Not until you say you are. I would like to propose that we become friends. That we meet regularly and develop our friendship over tea, lunch, and dinner. I fancy you. After our delightful conversation on Sunday, and then after seeing your book on Monday, I have many more questions to ask you, and I am hoping you'll agree to answer them."
"But you did say bride, or am I going crazy?"
He smiled. "You are not going crazy. I can't have a bride until I have a fianceé. I can't have a fianceé until I have a sweetheart. I can't have a sweetheart until I have a friend. I am hoping you will be my friend."
I didn't know what to say to that. He was definitely eccentric. Probably crazy too.
He continued, "You are in complete control of this relationship. But I will have rules of how things will be between us. We will only meet three times a week. At tea on Monday, at lunch on Wednesday, and at dinner on Friday. All expenses are my responsibility. I only ask of you that you entertain me with stories of your life. We meet at the same time, and we finish when I say we will. You know exactly what is going to happen at all points in our friendship. When we finish our meal, I will walk you to your building. I will never go in. I will only touch you to offer you my arm or to kiss your hand in greeting, if you allow me to. At any moment that you tire of this relationship, you must look me in the eyes and say, 'This relationship is over. I release you.' At that point, we never meet again."
I sat back in my chair. I had never heard anything like this before.
"There's more." He was uncomfortable. The cafe table was too small and his legs wouldn't fit under it. He had to turn at an angle and cross them. "You're enduring this very well, and I'm thrilled to see it. If you think that you would like to progress this friendship into a courtship, if you would like to be my sweetheart, you get to say so. I will never bring it up. I want you to understand that you are always in control. If you are my sweetheart, then we spend more time together on Saturdays and Sundays, and I will request the delight of kissing you on a very specific spot on the lower hemisphere of your lovely face." He laughed.
I felt like I was about to scream. I didn't know if it was in fear or in delight or what. But I was totally enchanted.
"Do you want to hear more? It gets better." He smiled.
"I think so."
"If you decide that you want to marry me, then you tell me. You will be in control. Always. I fancy you enough that I am willing to wait for you. I think you would make a remarkable friend, an enchanting sweetheart and a beautiful bride, but I'm not the one who makes the decision here. You are."
"But there's a catch." This was it. I was almost ready to grab my bag and bolt out of there. Almost.
"The catch is on me, because you do the breaking up. I will not do it. Ever. I promise. And I always keep my promises. If you release me, you must speak to me in person about it. No phone calls or emails or ghastly text messages. Once it is over, it is over. No changing your mind or saying you didn't mean it. Because I will have no more contact with you. None whatsoever."
"That's intense." This should have been scary, but it wasn't. This man had been hurt. Perhaps he's devising this crazy system out of protection. I didn't know what I was going to do with him at all, but the idea of control certainly appealed to me.
"I'm afraid it has to be intense. Am I frightening you?"
"I don't know yet."
"Do you have any questions? I want you to have complete understanding on all points of the rules."
"What if I say yes, let's be—what did you call it, sweethearts?" I had to laugh at this. "And I decide I'd rather be friends again."
"Excellent question. You always tell a lot about someone by their questions. Our relationship's progress is a one-way street. We cannot go back to friends; that option only works in pop songs. Your only option, if you are unhappy, is your final release of me. But once you shut that door, you cannot open it again. It would be humiliating and unfair for me to see you and have you say something like, 'Oh David! I've missed you!' He batted his eyes. 'Oh David, can't we meet for tea just once for old times' sake?' or 'Oh David, I need a plus one for my friend's wedding.' No! Absolutely not. There will be no toying with me. I will not be humiliated."
I believed it. He meant business.
"My purpose is marriage. It is serious and final. While we are friends, you may have your beaux, but I insist you don't tell me about it, nor do I want you to string us both along for your amusement. You don't strike me as the type of girl to do that."
"No." I had had my fill of that in junior high school. I had stopped when I realized how much it hurt people.
"I can tell you are a lady. I only associate with ladies."
A lady!
"I want to remind you that I will do everything that I say I am going to do. I also promise you to not touch you, except in greeting. Never to put physical demands on you. Never try to get you drunk so I can have my way with you. Never presume upon you. There will never be, while you are with me, making out, shacking up, or calls late at night asking you if you want a visitor. You will be absolutely safe in my presence at all times."
"Wow."
"But, there is this. I cannot be alone with you. Never. Not in a car. Not in your apartment. Not in any circumstances. We meet in public, and I walk you home. And once we are engaged, well, I'll grow fangs and ask if I can suck your blood."
"What?" Was he completely mad?
"I'm joking about that part. You were looking a bit pale. I wanted to lighten the mood. I did a bad job of it. Please forgive me."
I laughed. "I do."
He leaned back. "I realize that I come across as being intense. Let's take a moment."
Our food came. I let it sit there.
--
Now, don't wait any longer. Go download the book! (Your purchase at Amazon benefits CatholicMom.com and the work we do here, so thanks kindly.)
Copyright 2012, Sarah Reinhard
About the Author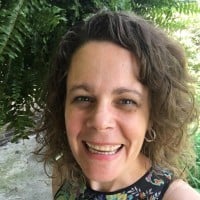 When she's not chasing kids, chugging coffee, or juggling work, Sarah Reinhard's usually trying to stay up read just one…more…chapter. She writes and works in the midst of rural farm life with little ones underfoot. She is part of the team for the award-winning Catholic Mom's Prayer Companion, as well as the author of a number of books. You can join her for a weekday take on Catholic life by subscribing to Three Shots and follow her writing at Snoring Scholar.