It's been a few weeks since we last chatted books. I had big reading plans for the holiday season and...well, I didn't exactly read thousands of pages and many books. And, in a move that's shocking, I didn't get any books for Christmas gifts! (I have plenty, don't worry. PLENTY.)
I did set a rather crazy goal for myself (100 books!) over in the Goodreads 2013 Reading Challenge (and then I see that some of my favorite readers have goals that are unthinkable to me at this season in life!). We'll see on that. It's as close to a resolution as I'm going to come this year, I think, and that's okay with me.
So, without further ado, here's a glimpse into my recent reading...
*And remember, any purchasing you do through our affiliate links goes directly into the "helping CatholicMom.com continue its work" fund.
Recent Reads
Jesus of Nazareth: The Infancy Narratives, by Pope Benedict XVI (2012, Image Books)
My rating: 5 out of 5 stars
Though I haven't read the other Jesus of Nazareth books by the pope, I will be reading them now. Oh yes, I will. In fact, I want to read the Easter one during Lent.
This was such wonderful Advent reading, and I can't get over how approachable it was. Pope Benedict is a brilliant scholar, no doubt about it, and you can tell that from his writing. Take out, though, any thought you have of not being able to follow his reasoning.
This book was beautiful and truly a lesson in all sorts of things for me. I loved it, and I'll be rereading it and sharing it with many others, I'm sure.
Cravings: A Catholic Struggles with Food, Self-Image, and God, by Mary DeTurris Poust (2012, Ave Maria Press)
My rating: 5 out of 5 stars
I am intensely interested in matters of eating and eating disorders, though I do not have one myself and never have. I don't know what I expected from this book, exactly, but I didn't expect to enjoy it as much as I did. DeTurris Poust weaves her own experiences in seamlessly with conversations and interviews of others, and she keeps it Catholics and makes faith a foundation to her approach.
I highly, highly recommend this book. It's a journey toward the sacred using something we all have contact with multiple times a day: food.
A Season of Mystery: 10 Spiritual Practices for Embracing a Happier Second Half of Life, by Paula Huston (2012, Loyola Press)
My rating: 5 out of 5 stars
This is the book my mother-in-law recently asked me to write. I'm glad to have that burden off of me, honestly, because Huston did it far better than I could have. I gave my copy to my mother-in-law, told a good friend it's her required reading for this month, and wrote a full (and glowing) review over at my blog. A must-read for anyone who is facing the second half of life, either themselves or with those they love.
The Book Thief, by Markus Zusak (2007, Knopf) *fiction
My rating: 5 out of 5 stars
A few months ago, I started a fiction book club with a few of my friends. This was our newest member's pick for January, and wow! What a read! I LOVED IT! It's well-written in so many ways, and it's quirky and fun to read, too. I found myself struck with the point-of-view within the novel and how the author used that to poignant without being sappy, observant without being judgmental, and entertaining without being dumb. Highly, HIGHLY recommended.
Current Reads
Operation Screwtape: The Art of Spiritual War, by Andrew Farley (2012, Baker Books) *fiction
Reading this is making it a sure thing that I'll be reading an old favorite of mine, The Screwtape Letters, by C.S. Lewis, sometime soon. This book is one of the many that build off Lewis's brilliance in Screwtape. It's supposed to be the manual the tempters/devils use in their work. It's entertaining, though there are parts that I'm going to have to ask my pastor about (because I want to make sure I understand what we, as Catholics, really do believe). All in all, it's a good read, and I'll be finishing it and reviewing it in full very soon.
Something More: The Professional's Pursuit of a Meaningful Life, by Randy Hain (2013, Liguori Publications)
Over the last few years, it's been a pleasure to become a Randy Hain fangirl. I've read and reviewed his two previous books, and his latest book promises more of what I've come to know and love about Randy's writing. So far, it's very real and honest. This book is more of a business book than his other two have been, but I tend to like business books, so I was eager to read this. I'm still in the very early chapters.
New to My Review Shelf
Blessed, Bodacious, and Beautiful: Celebrating the Gift of Catholic Womanhood, by Pat Gohn (2013, Ave Maria Press)
This is a book I've been waiting for...I'm so excited to see a good friend and mentor with her first book out. And it's a beautiful book! It's jumping to the top of my reading list, and will definitely be the next thing I pick up (maybe I'll even be talking more about it next week!).
Fill These Hearts: God, Sex, and the Universal Longing, by Christopher West (2013, Image Books)
If Pat Gohn's book hadn't arrived, this was going to be my next read. (I don't think Christopher West will hold it against me.) It's a great-looking book, and from what Christopher said about it in his interview with me last week, I'm really looking forward to reading it.
Everyday Divine: A Catholic Guide to Active Spirituality, by Mary DeTurris Poust (2012, Alpha)
I love the premise behind this book, and I also love DeTurris Poust's writing. Here's the blurb from Amazon:
Many people today are looking for opportunities to bring the spiritual into their everyday lives in non-traditional ways. Their days are so busy they can't imagine how they can fit in time to kneel or sit in prayer on a regular basis. As a result, they fly from one activity to the next at breakneck speed, always looking forward to some nonexistent time in the future when things will slow down long enough to allow them to breathe, center themselves, and pray.

Everyday Divine: A Catholic Guide to Active Spirituality helps busy readers explore different ways to achieve a place of stillness and peace while remaining very much in the world. In fact, the day-to-day activities of life become the pathway to prayer — even the prayer itself. Drawing on Catholic tradition, from ancient monastics to modern-day saints and sages, Everyday Divine looks at how we can adapt these ancient practices for modern times, quoting holy men and women on various methods and offering practical instructions and suggestions to help people put them into practice.
What have YOU been reading lately?
*Are you on Goodreads? Well, then, I'll see you there!
Be sure to check out our Book Notes archive.
Copyright 2013, Sarah Reinhard
About the Author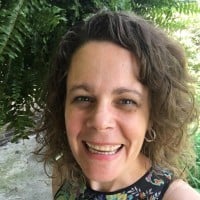 When she's not chasing kids, chugging coffee, or juggling work, Sarah Reinhard's usually trying to stay up read just one…more…chapter. She writes and works in the midst of rural farm life with little ones underfoot. She is part of the team for the award-winning Catholic Mom's Prayer Companion, as well as the author of a number of books. You can join her for a weekday take on Catholic life by subscribing to Three Shots and follow her writing at Snoring Scholar.