I love to look back at the reading I've done and consider the best reading. I'm sharing my fiction picks this week, and I'll share nonfiction next week.
I keep a log of my reading at my blog and on Goodreads. Last year, I set a personal best (at least since I started keeping track back in 2006) by reading 101 books (that's according to my log; Goodreads has me down for 95, and I can't let myself go all OCD and figure out why there's a discrepancy).
Of that, not nearly enough of it was fiction. Not that I mind reading nonfiction, mind you, but I really, reallllly love a good story.
So here I present to you the top ten novels I read in 2012, in the order I read them last year:
Darkling Fields or Arvon, by James Anderson & Marc Sebanc
This was the second in the Stone Harp series. It was a great read, just like the first one was. I shared my thoughts on both books (the prequel is The Stoneholding) over at Integrated Catholic Life. I really enjoyed it and highly recommend both of them.
Sons of Cain, by Val Bianco
I compared Bianco with a Catholic Tom Clancy (a comparison I'll admit someone else made first). This book will suit you if you like guy fiction, and probably even if you don't. It's fast-paced and clever and more than a little chilling in the reality it presents (or copies from what's currently happening?).
Angela's Song, by AnnMarie Creedon
How do you present Theology of the Body in a novel that people will not only like, but want to share and passionately recommend? If that sentence made you want to move on to the next pick, STOP. I'll admit: this is a book that's probably more chick lit, but it's also completely Catholic and completely honest. As my best friend commented when I shared it with her, this book takes an honest look at some of the what ifs Catholic women struggle with and reconciles them with both real life and Catholic teaching. A wonderful and delightful book that I am looking forward to rereading.
Stout Hearts and Whizzing Biscuits (Kingdom of Patria #1) & Stoop of Mastodon Meadow (Kingdom of Patria, #2), by Daniel McInerny

These books are middle grade fiction and they are, without a doubt, wonderful. Excellent. Delightful. Laugh-out-loud funny and read-passages-to-anyone-who's-nearby pithy. The characters are so real you'll be looking over your shoulder and the storyline is so improbably perfect that...well, see what happens when YOU read it. They have a whole world online, too, with maps and blogs and audio. My eight-year-old will be reading them soon, and I have no doubt she, too, will love them.
Mr. Blue, by Myles Connolly
I first read (and reviewed) this book in 2006, and it was surprising to me just how much I enjoyed it the second time around. I started a fiction book club over the summer and this was our first read. It was both a wonderful and an intimidating place to start.
Falling for Your Madness, by Katharine Grubb
I so enjoyed this book that I raved about it and interviewed the author...three times (at my place, here at CM, and at Integrated Catholic Life)! It's romantic and funny and clever and fun.
The Shadow of the Bear (A Fairy Tale Retold #1), by Regina Doman
Here's another reread (originally read and reviewed in 2009) that was just as awesome the second time around. It's billed YA, I believe, but don't let that stop you from devouring it like treat it is.
The Secret Cardinal, by Tom Grace
I came across this book courtesy of my book club, and wow! What a read! Fast-paced, and no, I didn't have the ending figured out. In a way that sometimes only a novel can, it made me consider my Catholic brothers and sisters in China and the persecution they face and even embrace to live their faith. It was also just a good stinkin book. Read it.
Terrapin, by T.M. Doran
I loved T.M. Doran's last book (reviewed last year), and I loved this one too. It's a murder mystery and well done, with faith tied in. I'd tell you more, but I hate to give anything away. It gets my highest recommendation and three thumbs up (I borrowed one from one of my kids).
Clicking our links supports the work we do here at CatholicMom.com. And it also makes you a happy reader, at least in theory and if your taste is the same as mine. :)
Be sure to check out our Book Notes archive.
Copyright 2013, Sarah Reinhard
About the Author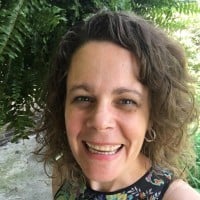 When she's not chasing kids, chugging coffee, or juggling work, Sarah Reinhard's usually trying to stay up read just one…more…chapter. She writes and works in the midst of rural farm life with little ones underfoot. She is part of the team for the award-winning Catholic Mom's Prayer Companion, as well as the author of a number of books. You can join her for a weekday take on Catholic life by subscribing to Three Shots and follow her writing at Snoring Scholar.