I discovered a new world last year, which isn't so remarkable, given how much I read. I have a soft spot for a story well-told, and now that I have a budding reader in my home, I've been paying attention to early chapter books in a whole new way.
Enter the Kingdom of Patria.
They're books, yes. And yet, they are a world of their own too.
Let's talk about the books first. They were on my top fiction of last year list, and that's a salute to the quality and level of writing.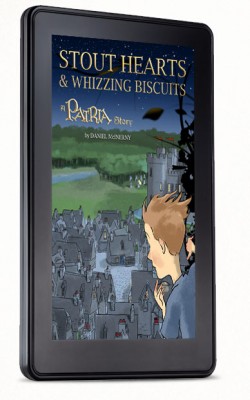 So far, there are two books. (What can I say? I'm hoping for more!) In Stout Hearts and Whizzing Biscuits, we're introduced to a pair of boys, a couple of girls, and a kingdom hidden right underneath the world's nose. The adventure is top-notch, the dialogue is real, and the characters are...well, they're kids. I suspect Daniel McInerny is a dad or, at the very least, a favorite uncle.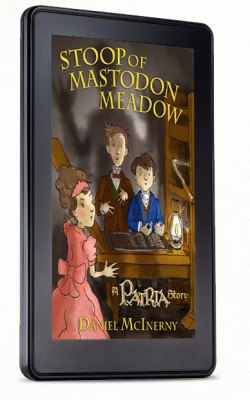 In Stoop of Mastadon Meadow, our heroes and heroines are back. Honestly, I found myself wondering how McInerny could follow-up his debut, but he takes things up a notch and inserts mystery, intrigue, and drama. (And more whizzing biscuits, something I think every boy of every age will want to try immediately after reading about them.)

They are utterly delightful. They are interesting and full of adventure and conflict and unexpected treasure.
One thing I particularly appreciated in these books is that, though I'd call them firmly "middle grade," they don't speak down. Reading them as an adult (and then poking around on the website), I was just as enthralled as I expect my eight-year-old to be when she discovers them.
I hesitate to compare these books--this world--with something as big as Narnia (but look! I just did!). They are, however, a world painted well and masterfully and books worth reading.
Now, for the website, which is a (free!) addition to the experience.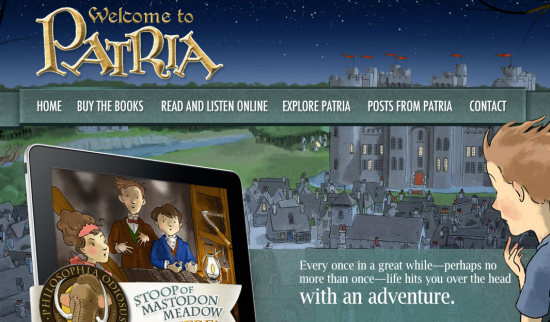 There are more Patria stories--read out loud and available for download. There are blog posts from the characters (Princess Rose shared her New Year's Resolutions). And there is an interactive map (and the option to download a copy for yourself).
These books aren't brand-new, so I expected to find some things on the website not updated (like the characters' blog, for example). Not so! Insert squee from me! There haven't been any new stories online for a while, but the archives are deep and great.
All in all, this is a world I'm jumping into with both feet and all my kids. I think it has elements that are appealing for both boys and girls (whizzing biscuits! princesses! adventure!) and, even better, for parents of all ages.
See you there!
Be sure to check out our Book Notes archive.
Copyright 2013, Sarah Reinhard
About the Author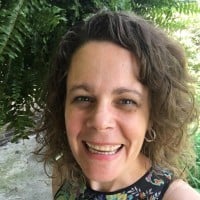 When she's not chasing kids, chugging coffee, or juggling work, Sarah Reinhard's usually trying to stay up read just one…more…chapter. She writes and works in the midst of rural farm life with little ones underfoot. She is part of the team for the award-winning Catholic Mom's Prayer Companion, as well as the author of a number of books. You can join her for a weekday take on Catholic life by subscribing to Three Shots and follow her writing at Snoring Scholar.