I started my best of book lists last week with my fiction picks, and I'll continue this week with my nonfiction picks.
I keep a log of my reading at my blog and on Goodreads. Last year, I set a personal best (at least since I started keeping track back in 2006) by reading 101 books (that's according to my log; Goodreads has me down for slightly less).
Of those, the vast majority were nonfiction. Today's list was a bit harrowing to make--I read a LOT of good books last year! These 11 books are the "best" of what I read last year, in my opinion. They're listed below in the order I read them.
Simplifying the Soul: Lenten Practices to Renew Your Spirit, by Paula Huston
With Lent upon us in a few short weeks, let me point you to this gem of a book. I read it before Lent last year, and while I didn't use it the way it was intended, it impacted not only my Lent, but my entire year. Throughout the book, you get to know Paula Huston as your guide, someone walking beside you and encouraging you, even as she doesn't settle for less than what you can at least try to do. She's gentle, but tough. She weaves humor in with what I can only call teaching: she makes the Desert Fathers and Mothers an accessible crew, even for a busy mom in the Midwest. Here's my full review.
In Defense of Sanity: The Best Essays of G.K. Chesterton

I had whetted my taste for Chesterton in a variety of ways when I picked this up. In some ways, it's a great "purse book" (the kind you tuck in your purse and read in fits and starts). In other ways, it's so fun to read, you won't want to put it down. I posted my review here at CatholicMom.com last year, and if this is how you introduce yourself to Chesterton, I'd say you'll enjoy it tremendously!
Holiness for Everyone: The Practical Spirituality of St. Josemaria Escriva, by Eric Sammons
It's not a biography, but more like a braid of St. Josemaria's wisdom and spirituality and the life we all struggle to live. Sammons does a great job of keeping it real, of making the theories into practices that apply even to me. I was a bit surprised how I enjoyed this book, honestly. I agree with the premise: holiness IS for everyone, yes. But I don't necessarily want to be told how to be holy. I don't quite have enough humility within me to accept a sermon, but the way Sammons and St. Josemaria pair up, it's like a talk with a good friend. You can read everything I had to say about it here (it's one of three books I reviewed in that post).
33 Days to Morning Glory: A Do-It-Yourself Retreat, by Michael E. Gaitley, MIC
I've done the 33-day consecration to Jesus through Mary before, and it wasn't too bad. Using Fr. Gaitley's book, though, was amazing. If I had let myself, I would have whipped right through it--the writing is accessible and down-to-earth and relevant to modern readers. Gaitley tapped into four great Marian saints and transformed the consecration preparation into a whole new experience for me. His explanations and insights were smack-my-forehead good and somehow, they stuck with me. I couldn't recommend this more. If you read one book this year, let it be THIS one.
Along the Way: Lessons for an Authentic Journey of Faith, by Randy Hain
Randy has lassoed that ongoing journey of conversion each of us has to make into chapters and he takes his readers for a ride. It's not a roller coaster, but it it's far from boring. Reading this book will not only be enjoyable, it will make you a better Catholic. Here's my full-length review.
Walking with God: A Journey through the Bible, by Tim Gray and Jeff Cavins
In Walking with God, though, I found a study that took me deeper into the Bible in a way that made the history come alive. I didn't realize how much of the drama I've missed by not being a scripture scholar! I didn't know just how interesting the Bible could be! And who knew there was an underlying theme to the whole thing?!? About as highly recommended as it's possible for a book to be for me. (And here's my full review if you are interested.)
The Reed of God, by Caryll Houselander
It's a classic for a reason (more than one, really). It's melodic in its writing and beautiful, plain and simple. Takes you deeper into Mary as a person and as a larger idea, somehow without diminishing anything.
Buddy: How a Rooster Made Me a Family Man, by Brian McGrory
This book is so amusing and entertaining that it doesn't even matter to me that it's a memoir. (I want to like memoirs, but the fact is, I usually don't.) McGrory's a skilled writer and the tale is woven, with a rooster right smack dab in the middle of it. I laughed, and I may have even sniffled a time or two. I loved it.
The Joy of x: A Guided Tour of Math, from One to Infinity, by Steven H. Strogatz
Before you skip past this and assume that because I'm a geek-wannabe that I read math texts for fun, let me assure you: IT IS NOT SO. I was introduced to the fact that maybe--just maybe--I like math by a brilliant book given to me years ago. Since then, I have had my eye on math writing. And with this book, I discovered a gem. It's a collection of articles by Strogatz that appeared in the New York Times and they are clever, informative, and interesting. Add this to your to-read list for fun. You deserve it, whether you like math or not.
Jesus of Nazareth: The Infancy Narratives, by Pope Benedict XVI
Guilty confession: I haven't read the other two Jesus of Nazareth books. I wasn't sure I was smart enough or had enough brainpower to spare. Well, this was the one to start with, and Advent was the time to read it. It was a gentle examination, a quiet visit in the stable, and an education that wasn't forced. Reading it made me look differently at the Infant Jesus in the manger (and, in the case of my house, in the tractor wagon) Pope Benedict is a brilliant scholar, no doubt about it, and you can tell that from his writing. Take out, though, any thought you have of not being able to follow his reasoning. This book was beautiful and truly a lesson in all sorts of things for me. I loved it, and I'll be rereading it and sharing it with many others, I'm sure.
Cravings: A Catholic Wrestles with Food, Self-Image, and God, by Mary deTurris Poust
This rates as a must-read book for everyone I know. There's a lot of good in it, so much that I suspect this will be one of the top gifts I give close friends and family in the coming months. My copy's sure to get beat up (and accidentally lent to someone who won't return it, thus necessitating another copy). My review, with more about why you need to read it, here.
Clicking our links supports the work we do here at CatholicMom.com. And it also makes you a happy reader, at least in theory and if your taste is the same as mine. :)
Be sure to check out our Book Notes archive.
Copyright 2013, Sarah Reinhard
About the Author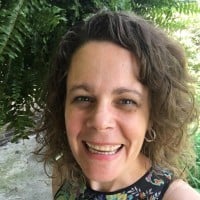 When she's not chasing kids, chugging coffee, or juggling work, Sarah Reinhard's usually trying to stay up read just one…more…chapter. She writes and works in the midst of rural farm life with little ones underfoot. She is part of the team for the award-winning Catholic Mom's Prayer Companion, as well as the author of a number of books. You can join her for a weekday take on Catholic life by subscribing to Three Shots and follow her writing at Snoring Scholar.