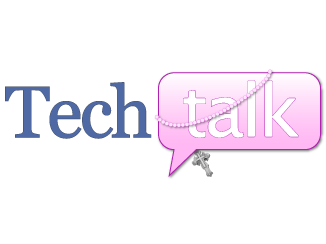 Thinking about buying a tablet? That's a pretty wise choice, from all indications. With the advent of Windows 8 and its touchscreen functionality, tablet technology is the next wave of home technology. And I use the term "home" loosely.
These devices are designed to travel everywhere with you, not only to boost productivity, but to help you in every aspect of your daily travels-from mapping and itinerary planning to web searches and entertainment.
Savvy web designers are building mobile functionality into their sites. Software developers are quickly developing apps to stay ahead of the wave of crave for instant information access. If you're looking for a new device, chances are pretty good that you're at least considering a tablet.
That's where I found myself a few months ago.
As a busy mom, with lots and lots of irons in the fire--kids' appointments, performances, rehearsals, blogging, liturgy planning--I needed an easy way to keep working even while sitting in a waiting room.
One of the other things I planned to use my tablet for was to teach. I find fantastic resources all the time that I like to share with my choir members, but they are too small to see on my iPhone. I needed a bigger screen, but one more portable one than my 17" laptop.
But with so many options on the market, how do you pick the right one?
I called in my official tech coach, my youngest brother. Ed, having finished his first bachelor's in Psychology, is currently a student in the DAAP (Design, Architecture, Art, and Planning) Program at the University of Cincinnati, and I don't mind bragging that he's brilliant. His strength is combining what he knows about psychology with artistic design to create a product that is beautiful and functional. Oh, and makes you want to buy it. Because he is so immersed in design and technology and the successful marriage of the two, if it's technology, he has his finger on the pulse of it.
When I asked him for help picking a good tablet, he gave me a few points of consideration to help me make the choice:
1. Never cheap out for the sake of being cheap.
It never profits you to buy cheap for cheap's sake. This is not to say that the most expensive tablet is the best one, but it's important to know that, very often, you get what you pay for. Look at reputation and specifications to check the value for the money.
You should expect to spend no less that $200 on a tablet with Wi-Fi and raise that number to no less than $300 if you add cellular connectivity to the equation. Buying a quality product ensures that your investment will be worth it. If you find a quality product for a lower price, check it carefully. Don't get taken by a counterfeiter.
2. Never rush your purchase.
Always do your homework. Read several reviews and comparisons on line. Geeks LOVE to talk about their toys. Explore all your options.
Make sure the device you're looking at doesn't have a brand new upgrade coming in less than 12 months. Waiting to buy may net you a big upgrade in functionality.
3. Decide what you need your tablet to do for you.
If you plan to use it to surf the web, do Facebook, and read books, a Kindle Fire might be a great investment. If you need to write or need more computer style functionality, you need to be looking at an iOS (Apple iPad or iPad Mini) or Android platform.
4. Get your hands on the devices you're considering.
I can't stress the importance of this. Even if you know you'll be buying online, go to a store and play with the device. I did this and it changed my mind completely.
See how the device feels in your hands. See what its quirks and capabilities are. Browse the app stores to see if your favorite apps or activities are available for that device. This is important especially if you're switching platforms.
4. Haunt the web stores.
Amazon, Newegg.com, Slickdeals.com, and other online discount houses can provide you with great deals on technology. They can also alert you to the real market price so you don't get taken for a ride.
Just be smart: read the fine print and make sure all the warranties are in place, especially if you're considering a refurbished item. Sometimes the best deal comes from the manufacturer. Sometimes you find the best price in your local Staples store - especially if you have a coupon!
5. Ask for confirmation from someone you trust before you make your final purchase.
Having another set of eyes always helps find flaws in the deal. You may not have considered something vital that a friend might catch.
When considering switching from iOS to an Android platform, my brother cautioned me to consider how much I had invested in iOS apps. If it would counterbalance the difference in price between an iPad and an Android, he suggested I stick with what I know. I wouldn't have thought of that.
So, what's the best pick?
It completely depends on your needs and personality. For a person like me, who needs almost full computer functionality in a tablet, an Android platform was the best choice. I needed to be able to compose documents, spreadsheets and the like, in addition to my social media, emails, and applications. Kindle just doesn't pack the firepower I need. In the end, though I had originally planned to stay with Apple, they didn't either.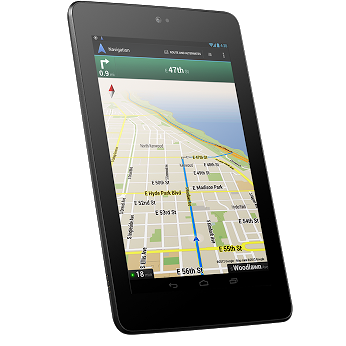 I decided on the Google Nexus 7. Manufactured by Asus, the Nexus is the darling of the geek world. It's flexibility and programability make bit a good pick for folks who like to tinker and customize.
Apple does not encourage tinkering. For that reason, Apple products are a great pick for reliability and stability. They are great tools for people who just need a good solid tool and don't mind jumping through Apple's menu hoops. They really are a very safe choice.
I am a tinkerer and know a lot of tinkerers--many of whom are related by birth--so flexibility didn't scare me the Nexus' rep intrigued me.
Because I use Google Drive, Gmail, Google Calendar and Blogger, the migration to the Nexus was seamless. I entered one password and I was off and running.
With any Apple product, I would have had to add all of those apps separately. In addition, most of my iOS apps were free, and, since I'm keeping my iPhone, I still have access to any apps that cost me money. At that point, the decision became about price.
At sticker price, the Nexus 7 (16 GB, Wi-Fi) is $199. The iPad Mini (16 GB, Wi-Fi) is $329. I opted not to go with the 32 GB version with cellular capability because, should I need it, my iPhone operates as a mobile hotspot. That saved me $100 or more. With the considerations of ease of migration and the availability of my specific software tools built right in, the Nexus 7 was the right choice for me.
Your Turn:
Have you recently purchased a new tablet device? What did you pick and why?
Read more of our Tech Talk columns.
Copyright 2013 Katie O'Keefe
About the Author