For many years I avoided the Easter Vigil like you avoid people who have a stomach virus. At some point in my career as a parish minister I needed to attend. I was not really looking forward to it. I had heard it was very long, with many readings and a long homily. At that time I worked at our diocese's Cathedral but even the thought of celebrating Easter with the Bishop did not tempt me. But duty called and so off I went.
What an amazing experience it was to attend the Easter Vigil. Yes, it was a bit longer than a usual Mass but containing such beauty and richness that when it was over I thought truly heaven and earth had met that night.
I ask you to consider attending the Easter Vigil at your parish this year. It is especially important to do so if your parish has people who have gone through the RCIA process and are being baptized or being received into full communion with the Catholic Church. It is your opportunity to welcome them to the family in a very visible and tangible way. These folks may not know you or even remember you were there, but they will remember the presence of the community.
The liturgy at the Easter Vigil is full of sacramentals and sacraments; all the signs and symbols of our faith are there to lift our hearts and minds to worship. There is fire, candlelight, water, incense, readings from the Old and New Testament to remind us of God's plan of salvation, bread, and wine. We possibly can celebrate three sacraments tonight, Baptism, Confirmation and Eucharist with those coming into the Church. No matter what though, we celebrate the Eucharist for the first time since Holy Thursday, bread and wine become Jesus' Body and Blood; the tabernacle filled, the sanctuary lamp lit to remind us again that Jesus is present.
You will not regret attending the Easter Vigil. Go to be part of the community that welcomes its' new members into the Catholic Church. Go to get a glimpse of heaven on earth. Go to celebrate the Resurrection.
Copyright 2013 Deanna Bartalini
About the Author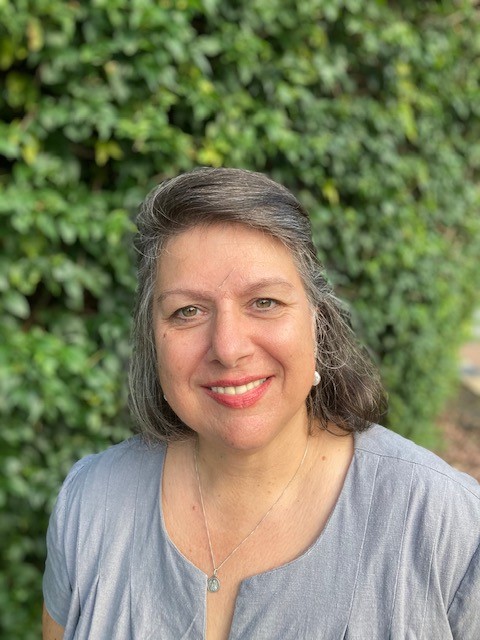 Deanna G. Bartalini, M.Ed.; M.P.A., is a certified spiritual director, writer, speaker and content creator. She is the founder of the LiveNotLukewarm.com online community, a place to inform, engage and inspire your Catholic faith through live, interactive faith studies. Her weekly Not Lukewarm Podcast gives you tips and tools to live out your faith in your daily life.