This fish recipe pairs well with the garlic potato recipe below. They bake at the same temperature, so you can prep the potatoes, then put them in the oven and start on the fish. This way, everything will be done at the same time. Just add your favorite vegetable or salad to complete the meal!
Fish Fillets with a Twist of Lime
Makes 6 servings
6 (6-ounce) tilapia fillets (or flounder, sole or other white fish)
Olive oil for the pan
juice and zest of 1 orange
juice and zest of 1 lime
1 tablespoon brown sugar
2 teaspoons soy sauce
1/2 teaspoon ground cumin OR ginger (pick only one)
1/4 teaspoon black pepper
1/4 teaspoon cayenne pepper
1 clove garlic, minced
Brush the bottom and sides of a 9X13 glass baking pan with olive oil. Arrange fish in a single layer in pan. Combine remaining ingredients; pour over fish. Let stand 15 minutes. Meanwhile, preheat oven to 425.
Bake 15 minutes or until done. Drizzle sauce over fish.
NOTE: depending on the thickness of the fish, baking time will need to be adjusted. Add 3 minutes to baking time for thicker fish.
Garlic Roasted Potatoes
Makes 6 servings
6 medium potatoes or 12 small ones
4 tablespoons melted butter
1 teaspoon garlic powder
Dried parsley
Salt and pepper
Wash potatoes. Do not peel. Cut each potato lengthwise in quarters. Stir together melted butter and garlic powder. Cover a cookie sheet with aluminum foil and brush with olive oil. Arrange potatoes skin-side down on the pan. Brush garlic butter over cut surfaces of potatoes. Sprinkle with parsley, salt and pepper. Bake, uncovered, at 425 degrees for about 45 minutes or until the potatoes are golden brown and tender.
Copyright 2013 Barb Szyszkiewicz
About the Author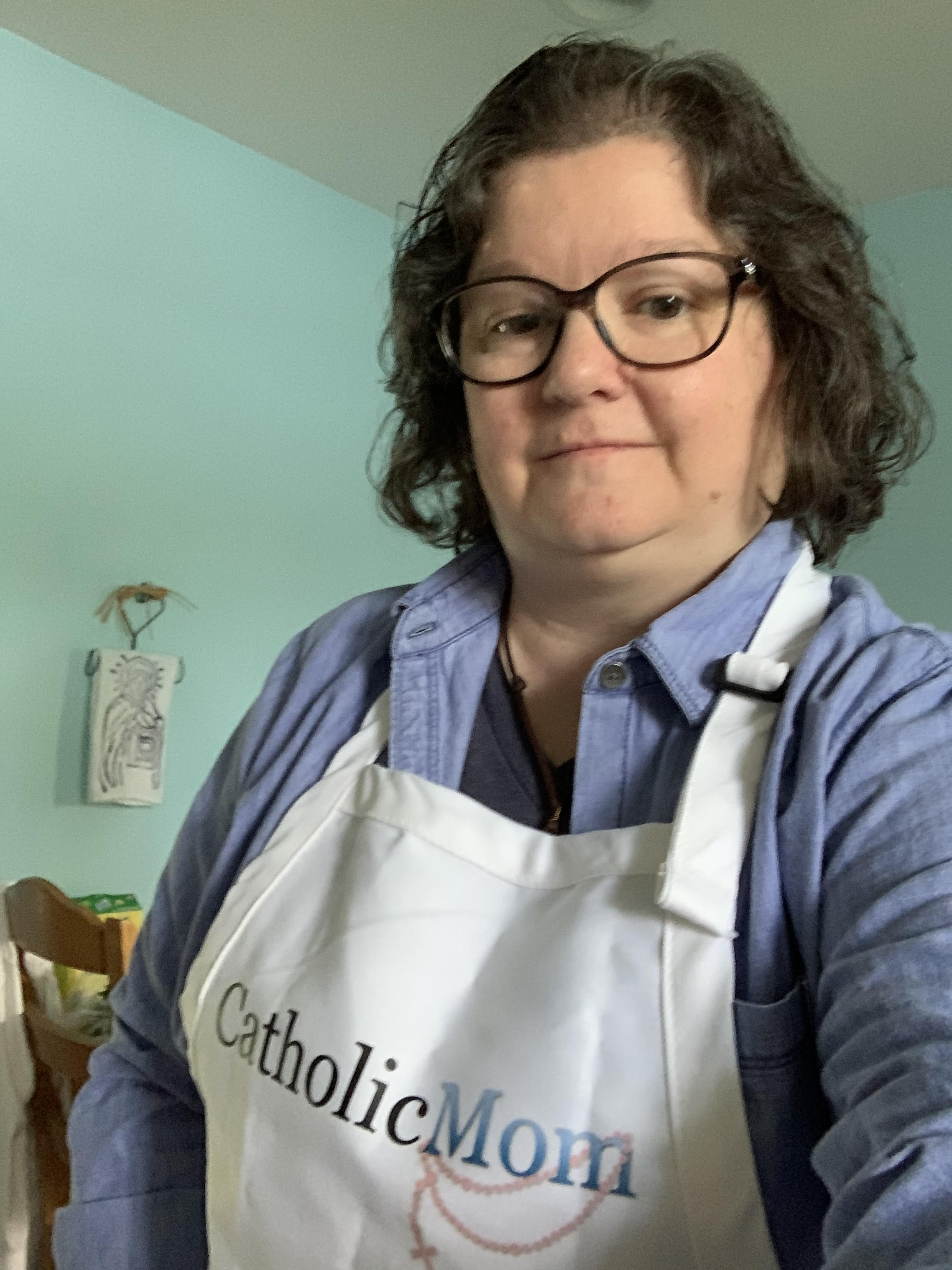 Barb Szyszkiewicz is a wife, mom of 3 young adults, and a Secular Franciscan. She is editor at CatholicMom.com. Barb enjoys writing, cooking, and reading, and is a music minister at her parish and an avid Notre Dame football and basketball fan. Find her blog at FranciscanMom and her family's favorite recipes with nutrition information for diabetics at Cook and Count.