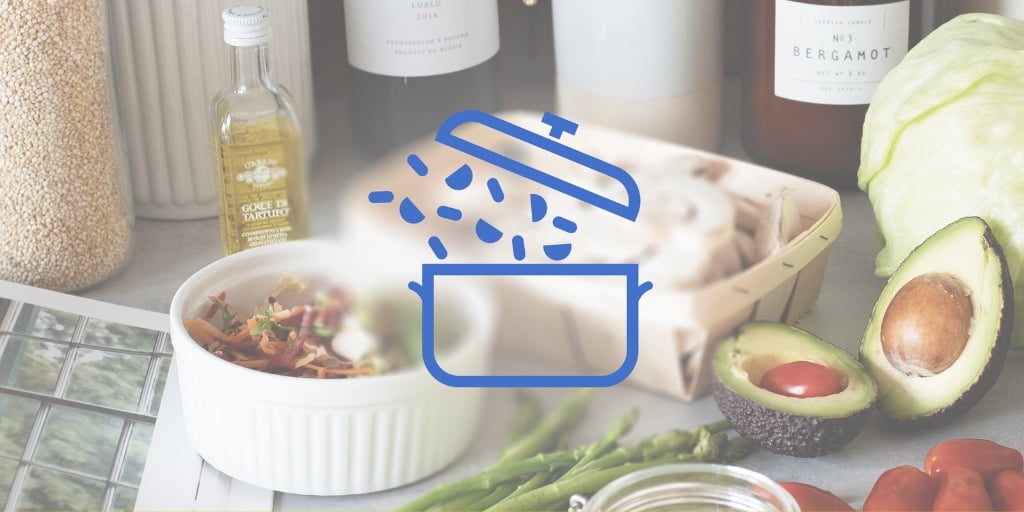 A little bit fun, a little bit fancy (looking), this recipe is pretty simple to make. If you handle the knife work, you can let your kids assemble the potato rafts and, later, layer everything on top. This recipe cooks in two shifts, beginning with the potato rafts, so you can prepare the fish while waiting for the potatoes to cook.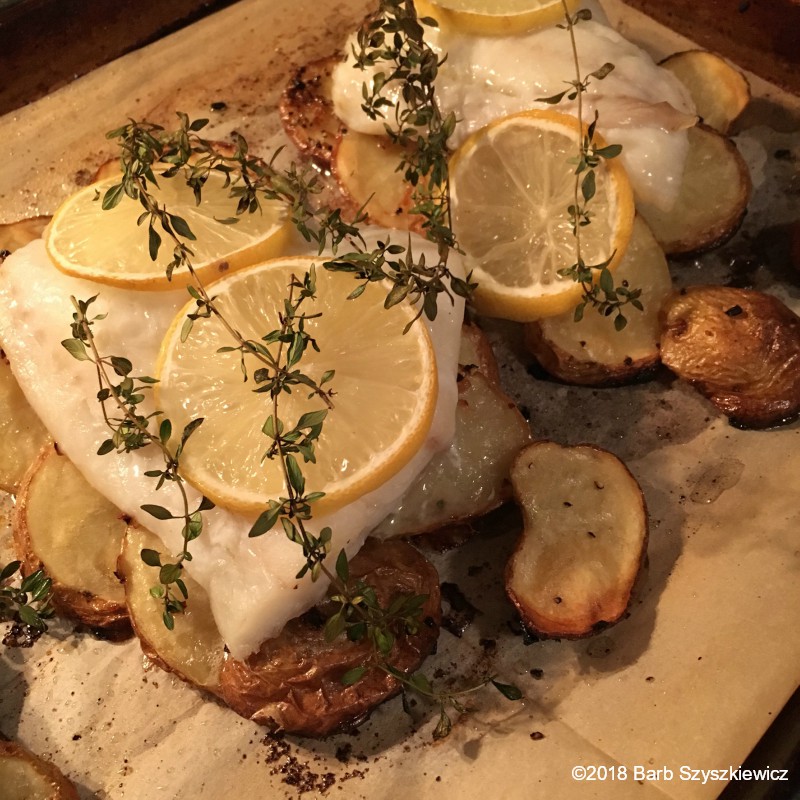 Fish Fillets on Potato Rafts
Makes 4 servings
4 medium Yukon Gold potatoes (about 1 1/2 to 2 pounds)
2 tbsp olive oil
4 garlic cloves
1/2 tsp kosher salt
1/2 tsp black pepper
4 5-oz fish fillets (tilapia, sole, or flounder, about 1 inch thick)
4 tbsp butter
1 lemon
1 handful fresh thyme (or 2 tsp dried thyme)
Preheat oven to 425°F. Line a baking sheet with parchment paper (if you don't have parchment paper, line the sheet with foil and brush an additional 1 tbsp olive oil directly on the foil, or spray foil with baking spray).
Scrub potatoes and slice 1/4 inch thick.
Mince garlic.
Toss potatoes with olive oil, garlic, salt and pepper until completely coated.
Assemble 4 potato rafts: overlap slices of potatoes in shingled rows.
Roast potatoes 30 minutes or until golden brown and beginning to crisp. Rotate pan halfway through cooking. (NOTE: if you have thinner slices of fish, add 10 minutes to total cook time for potatoes).
While potatoes are roasting, blot fish dry with paper towels. Slice butter and lemon into 8 pieces each.
Top each stack of roasted potatoes with a fish fillet. Add butter, then lemon slices to the top of each piece of fish, then scatter fresh thyme over everything.
Return pan to oven and roast about 15 minutes, until fish is opaque (thinner fish fillets will take less time -- check them after 5 minutes).
Use a wide spatula to transfer potato rafts topped with fish onto dinner plates.
Inspired by a recipe in Sheet Pan Suppers by Molly Gilbert.
---
Copyright 2018 Barb Szyszkiewicz, OFS This article contains Amazon affiliate links; your purchases through these links benefit the author.
About the Author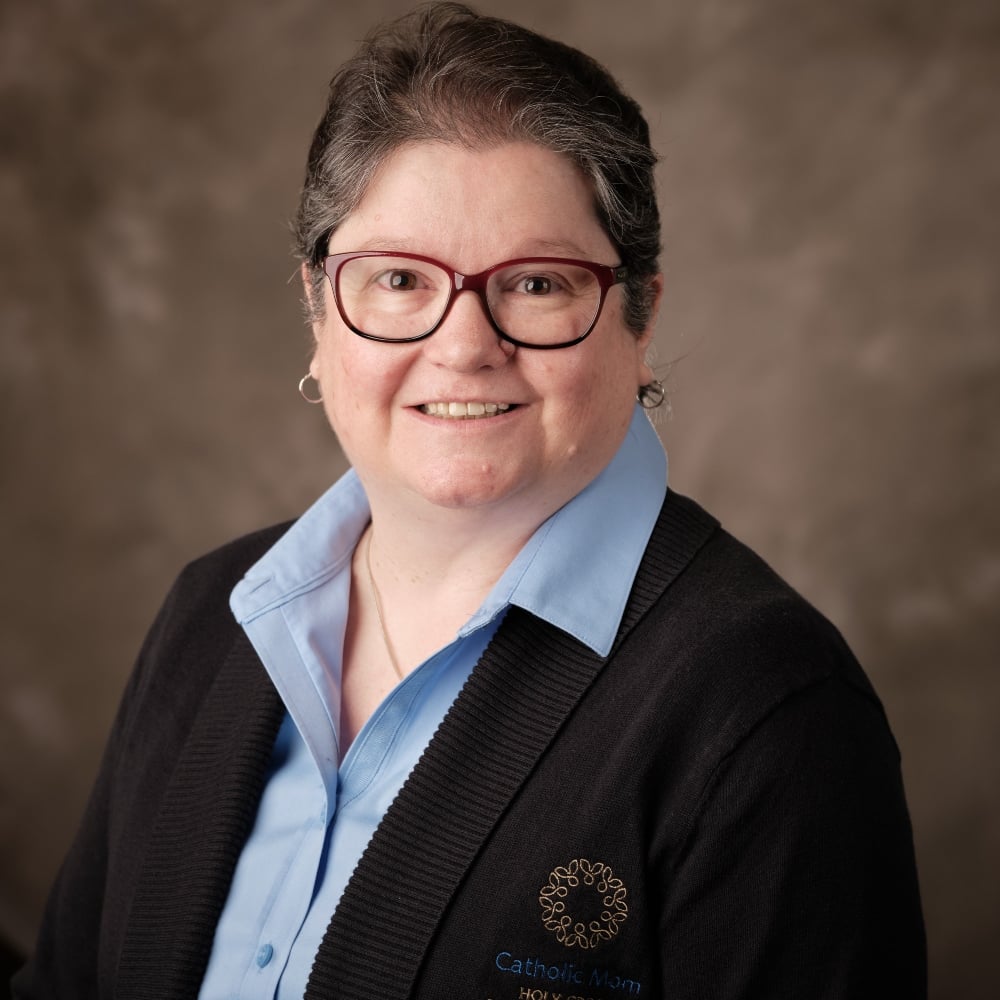 Barb Szyszkiewicz is a wife, mom of 3 young adults, and a Secular Franciscan. She is editor at CatholicMom.com. Barb enjoys writing, cooking, and reading, and is a music minister at her parish and an avid Notre Dame football and basketball fan. Find her blog at FranciscanMom and her family's favorite recipes with nutrition information for diabetics at Cook and Count. Her booklet, The Handy Little Guide to Prayer, is available now from Our Sunday Visitor.