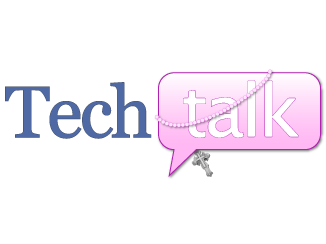 App Name: Wake Up to the Creed
Developer: Little iApps
Cost: $.99 (available on iTunes or Google Play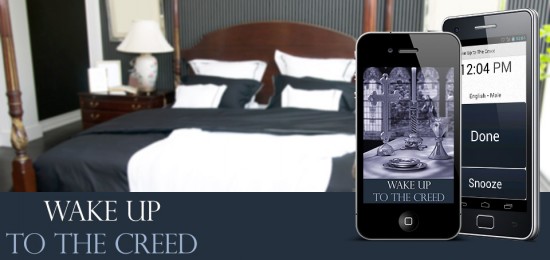 When instituting the Year of Faith in October, Pope Emeritus Benedict XVI made suggestions of several things we could do to bring our Faith into sharp focus in the year to come. One of those things was to recite the Nicene Creed daily. I didn't know that until this app came across my desk. That just shows you how much I'm paying attention.
Those of us in the English speaking world have had a recent change in translation and as a result have to put a bit more effort into this activity. I am sure I am not alone in stumbling through some of the changes in the creed at Mass. More than once I have caught myself mixing up the translation I grew up with and the 2010 translation. So I was kind of pleased about the possibility of really internalizing the new translation and it gave me great hope for this app. But I was kind of disappointed.
This app is basically an alarm clock app that reads the creed to you. You can choose from a variety of languages. The voice can be male or female and can be backed with or without music. The best part of the entire app is the bell toll that signals your alarm. It's actually very pleasant and I sort of wish I had it as a ring tone.
Now, to be fair, I am not a fan of reciting the rosary with a recording, either. Some people really like having the extra voice. It helps them focus. So, if you are one of those people, this might be a really great app for you and it might really help you. For me, it was just a distraction.
I just really felt like it needed a smidge more content. If it had a history of the Creed, or if the creed was actually written in the app somewhere, I might not feel the same way. There just doesn't seem to be any encouragement to dig into the creed more deeply and really "wake up" to the richness of the Faith contained in it.
This is not a usual thing for Little iApps. Generally, I really like their apps. Their content is solid, their ease of use is excellent and their apps are usually a good value for the money. Wake Up To The Creed just isn't up to their usual standards.
Read more of our Tech Talk columns.
Copyright 2013 Katie O'Keefe
About the Author