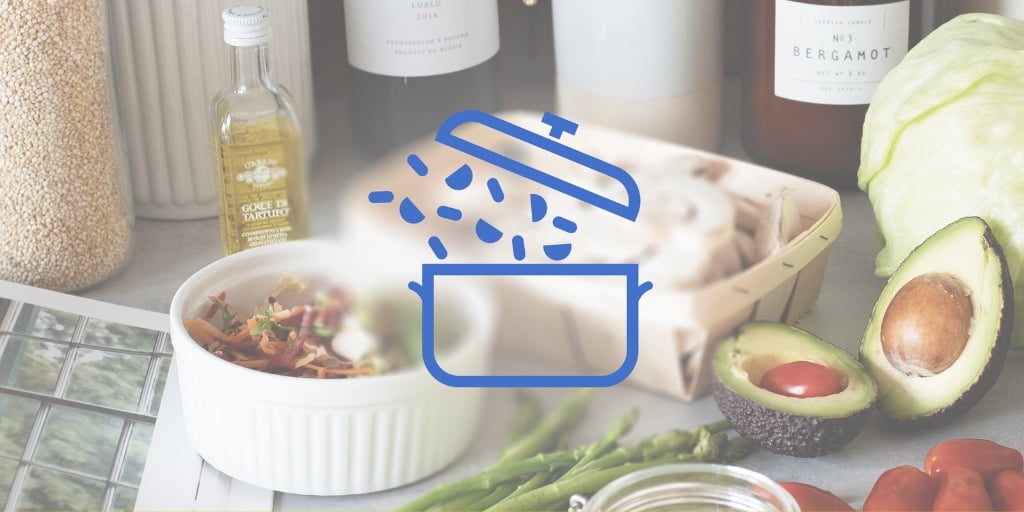 Here's a meatless dish that comes together in about 20 minutes! It's easy to make and very heart-healthy. You won't even miss the meat in this simple meal. Add other quick-cooking fresh vegetables to change up the flavor.
Gnocchi e Fagioli
(4 servings)
1 package (14 ounces) frozen gnocchi
1 TBL olive oil
1 small onion, finely chopped
4 cloves garlic, minced
3 cups fresh spinach
1 can (14 ounces) small white beans, drained
1 can (14 ounces) petite diced tomatoes, drained OR 2 cups diced fresh tomatoes
1/4 tsp dried basil
1/2 tsp dried oregano
1/4 tsp crushed red pepper
1/2 tsp kosher salt
1 cup mozzarella or provolone cheese, shredded
Prepare gnocchi as directed on package. While it cooks, heat olive oil in a heavy skillet. Saute onion about 5 minutes, then add garlic and saute until fragrant and lightly browned. Stir in spinach, beans, tomatoes and seasonings and cook until spinach is wilted and the beans are heated through (about 5 minutes). Drain gnocchi and add to vegetables in skillet. Toss until well blended. Serve immediately with cheese sprinkled on top.
Copyright 2013 Barb Szyszkiewicz
About the Author