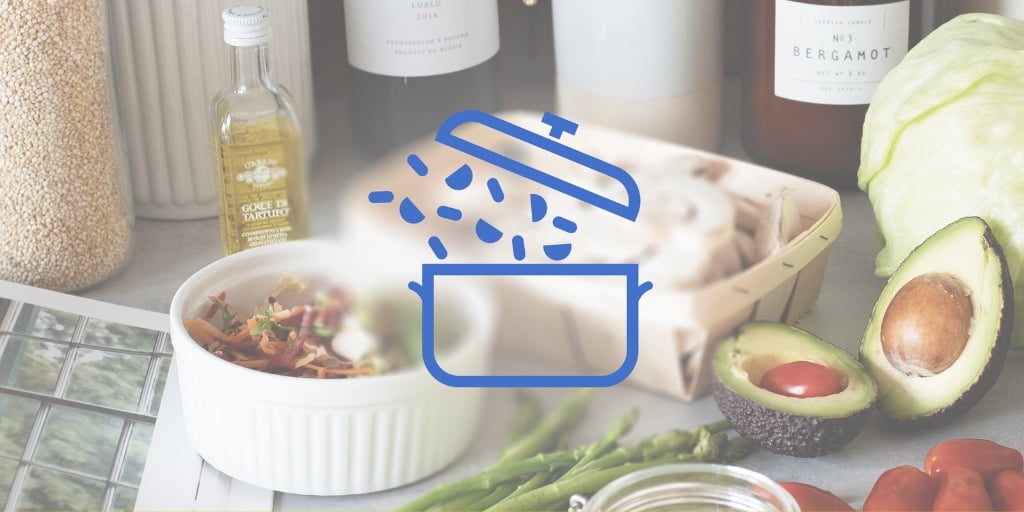 Are you a fan of the burrito bowls at Chipotle Mexican Grill? It's pretty easy to serve a similar dinner at home. Line these dishes up buffet style, and let everyone build their own burrito bowl! With rice, beans, corn, pico de gallo, vegetables, chopped lettuce and cheese, you'll have a complete meal in every bowl. The mini-recipes below make 4 generous servings.
Cilantro-Lime Rice
This is the base of your burrito bowl!
2 cups hot cooked white or brown rice
1/2 cup chopped fresh cilantro
juice of one lime
Toss together immediately before serving.
Burrito Beans
These beans can be served as a vegetarian dish or top off any type of tacos, any day of the week.
1 TBL olive oil
1/2 cup onion, diced
1 cup red pepper, diced
14 oz. canned petite diced tomatoes, UNdrained
14 oz. canned black beans, drained and rinsed*
1/4 tsp chili powder
1/4 tsp cumin
1/4 tsp garlic powder
1/8 tsp chipotle chili powder
Warm a little olive oil in a skillet and add onions and peppers. Cook 5 minutes, then add tomatoes, beans, chili, cumin, garlic and chipotle chili. Continue cooking until most of the liquid has cooked off and everything is hot.
Grilled Vegetables
2 cups onion, in thick slices
3 cups bell peppers (any mix of colors), sliced
2 TBL olive oil
1/2 cup salsa
1/4 cup soy sauce
juice of 1 lime
Heat olive oil in heavy skillet. Sauté onions until they begin to soften, then add peppers. Cook vegetables to desired tenderness. Mix salsa, soy sauce and lime juice and stir into the hot vegetables. Remove from heat and serve.
Note: If your kids don't like cooked bell peppers but will eat them raw, keep some pepper strips aside and serve them as a side dish!
Cool Corn
2 ears cooked corn on the cob (yield about 2 cups) or 2 cups frozen corn kernels, thawed (no need to reheat)
1/4 cup onion (red onion, if you have it)
1/8 cup fresh cilantro
Juice of 1 lime
1 tsp salt
Slice corn kernels off the cob and separate into a bowl. Chop onion and cilantro. Add lime juice and salt. Stir to combine. Serve cold.
Pico de Gallo
(Makes 8 servings--enjoy the rest with tortilla chips!)
3 medium plum tomatoes (about 1 pound), diced
1/4 cup finely-chopped red onion
2 TBL jalapeno peppers, chopped fine
1/4 cup fresh cilantro
juice of one lime
1/2 tsp kosher salt
Combine and chill for several hours before serving.
You can find all our Meatless Friday featured recipes here.
Copyright 2016 Barb Szyszkiewicz
About the Author