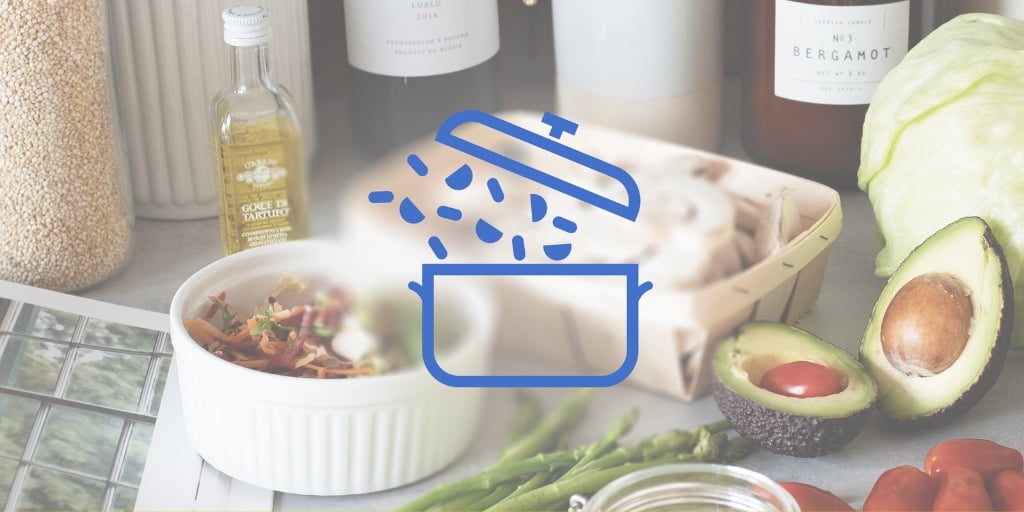 Fish fillets are an easy way to make a Meatless Friday meal. If you purchase individually quick-frozen fish fillets at the supermarket, you'll only need to defrost the fish to make this quick dinner. Fish fillets defrost quickly, so if a visitor shows up in the middle of the afternoon, it's not too late to add another piece of fish to the baking pan. 2-pound bags of IQF fish fillets go on sale regularly at my local supermarket, and for the most part, fish like flounder, tilapia, swai, and whiting can be used interchangeably in recipes like this one.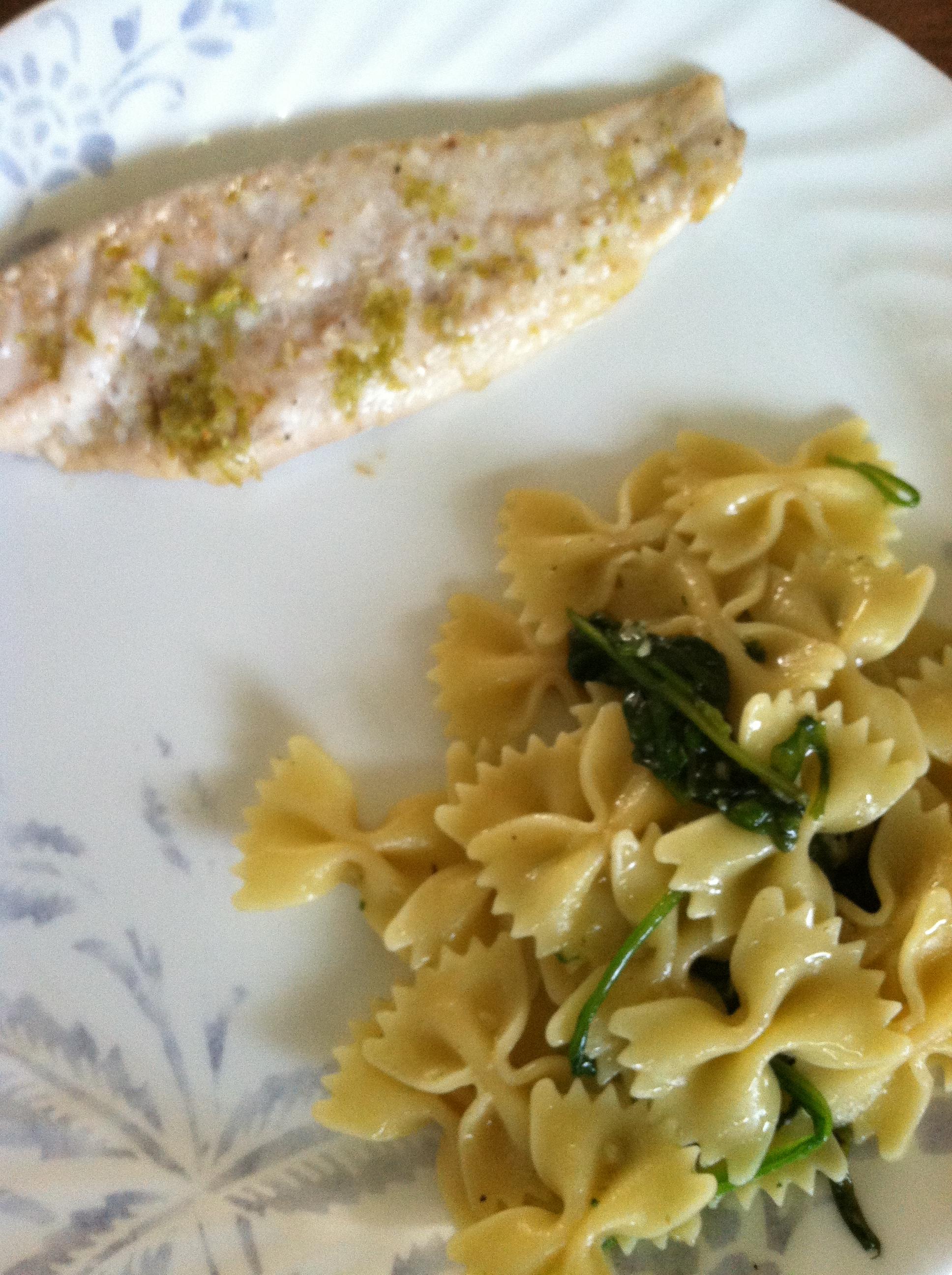 Honey-Lime Fish Fillets
Olive oil for the baking pan
4 fish fillets*
2 TBL honey
juice of 1 lime
1/2 tsp ground cumin
1 clove garlic, minced
1/4 tsp pepper
sprinkle of kosher salt
Select a glass or ceramic baking pan large enough so the fish can be placed flat in the pan without overlapping. The sides may touch but they shouldn't overlap.
Brush the bottom and sides of your baking pan with olive oil.
Place fish fillets in the pan.
Mix remaining ingredients and pour over fish.
Let stand 15 minutes while oven preheats to 425.
Bake uncovered 15 minutes (thicker fillets will take longer to bake.)
*We tried this recipe with whiting, but any variety of white fish fillet will work.
Spinach and Pasta with Garlic
½ pound bow-tie (farfalle) pasta, cooked al dente
4 TBL butter (1/2 stick)
6 cloves garlic, minced
6 cups fresh baby spinach, washed
6 fresh basil leaves, finely chopped
½ tsp freshly-ground pepper
½ tsp kosher salt
Melt butter in a large skillet and add garlic, cooking until garlic is soft and fragrant. Add spinach and basil. Cook until spinach wilts. Stir in cooked pasta and season with salt and pepper.
Copyright 2013 Barb Szyszkiewicz
About the Author