Ever have those times in your life where you feel like you've hit rock-bottom, where it seems that if one more thing goes wrong you could possibly lose your mind? I think we've all been there. It's easy to have faith in the moments when all is well, when life doesn't throw you any curveballs. The greater challenge lies in recognizing God's loving role in our lives when things are messy.
Today, I'm thrilled to share the beautiful book Rock-Bottom Blessings: Discovering God's Abundance When All Seems Lost and my recent conversation with author Karen Beattie. In Karen's voice, I think you'll find yourself drawn to a story which mirrors what we all desire to have in our own lives: hope. This book has an intimacy to it, a closeness that will have you feeling as though you've sat down for a cup of coffee with a friend. In her honest sharing, Karen provides a model for any of us who seek faith in those dark spaces or moments of loss. I hope you enjoy our chat and that you'll check out Rock-Bottom Blessings for yourself!
Q: Please introduce yourself and your family to our readers.
I live in Chicago with my husband and three-year-old foster daughter, whom we hope to adopt this year. I have a master's degree in journalism, and I've been a writer for as long as I can remember. I grew up in Iowa, but have lived in Chicago for 20 years. I work as a writing director for a digital creative agency, and write books and articles in my "free" time.
Q: Tell us a bit about this book -- what prompted you to write it and what will readers discover between its covers?

In 2009, like thousands of other Americans, I was laid off from my job. During this time, my husband and I were attempting to adopt a child from Ethiopia.
Because my husband was in school at the time, my lay unemployment left us with very few financial resources, and we had to put our adoption on hold. Our financial crisis forced me to start thinking about what is means to be "blessed" and to have abundance. I felt compelled to write the book as a way to work through all of these questions I had about why life wasn't turning out the way I wanted it to, and where God was in all of it. Readers will find a story of loss, but also a story about hope and resurrection.
Q: There's so much self disclosure and faith-sharing in Rock-Bottom Blessings. At any point in your writing or publication process did you fear sharing so much of your personal struggle?
Yes. At first I was just focused on writing my story. Getting it all down on the page. Then as it got closer to publication—the reality of having so much of my life exposed became alarming. Did I really want everyone to know how much debt we had? Or how much we were struggling? But I guess that all is a part of being a writer. It comes with the territory. Author Anne Lamott says, "…You must risk placing real emotion at the center of your work. Write straight into the emotional center of things. Write toward vulnerability. Risk being unliked. Tell the truth as you understand it. If you're a writer you have a moral obligation to do this. And it is a revolutionary act—truth is always subversive."
Q: I'm positive that this is a book that compels others to feel a closeness to you and to your experiences because of their own dealings with pain, loss and hardship. What have readers said to you about the book?
I've received many incredible emails from readers. I'm very humbled. One old friend, whom I hadn't talked to in maybe 20 years, wrote me a note saying how much she could relate to the book. She had grown up in a somewhat wealthy home, and during her childhood felt that God had "blessed" their family by giving them wealth. But now she and her husband are missionaries and they are not wealthy. She's beginning to realize how wrong that perspective is.
Another woman who dealt with infertility for years, sent me a message on Facebook telling me how grateful she was for the book and that it "hit the sad places in me that so needed it."
Those messages make all of the hard work, and the risk of vulnerability, worth it.
If we don't share our stories, our dark painful struggles remain hidden. If we tell our stories, these wounds can come into the light, be shared with others, and heal.
Q: What are a few of the "takeaways" that you hope readers will experience from their reading of Rock-Bottom Blessings?
I want people to find hope and to know God's love. It's hard for us to believe in God's love when something bad is happening. And I also want readers to realize that there is resurrection in the midst of suffering. Whenever there is a loss or death, new life can grow out of that.
Q: What's next for you?
I've started jotting down ideas and chapter titles for my next book. It's just a seed of an idea right now. We'll see if it grows and blooms. I'm also writing articles and essays.
In the meantime, I'm focused on getting out the word about Rock-Bottom Blessings, and focused on raising our 3-year-old daughter. Her adoption will hopefully be finalized within the next 6 months or so. It's gotten much more difficult to find the time to write!
Q: Are there any additional thoughts or comments you'd like to share with our readers?
I hope they read Rock-Bottom Blessings and that by reading it they will start finding hope and abundance—resurrection—even in the most difficult circumstances.
Order Rock-Bottom Blessings: Discovering God's Abundance When All Seems Lost and support CatholicMom.com with your purchase
Be sure to check out our Book Notes archive.
Copyright 2013 Lisa M. Hendey
About the Author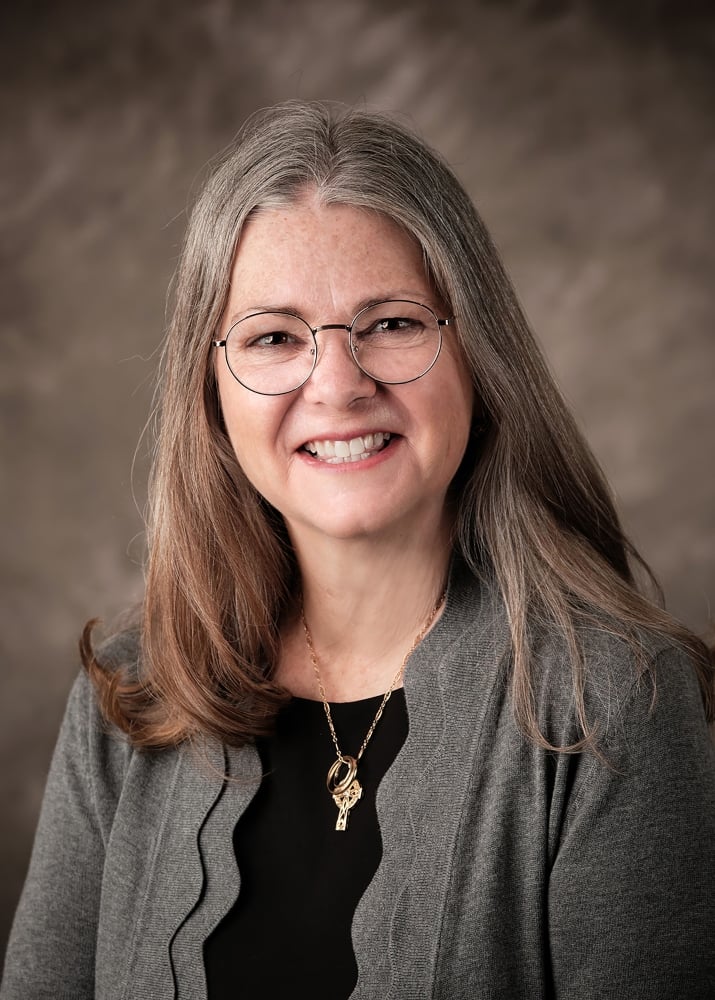 Lisa M. Hendey is the founder of CatholicMom.com, a bestselling author and an international speaker. A frequent radio and television guest, Hendey travels internationally giving workshops on faith, family, and communications. Visit Lisa at LisaHendey.com or on social media @LisaHendey for information on her speaking schedule or to invite her to visit your group, parish, school or organization. Visit Lisa's author page on Amazon.com.