Let the heavens rejoice: I found my Kindle! And, in the midst of that cheering, there is the visual joy of the changing leaves and the fall colors around me. I wish I had more than just words: the lighting this time of year, the colors exploding all around, the crisp air and aura of change—they all make me long to be able to draw or express myself in a more permanent way, to somehow capture the beauty of the world visually.
I've been huddling under fuzzy blankets, wearing hoodies to my heart's delight, and wrangling children who insist they're hot into jackets and long pants. Have I mentioned that I love this time of year?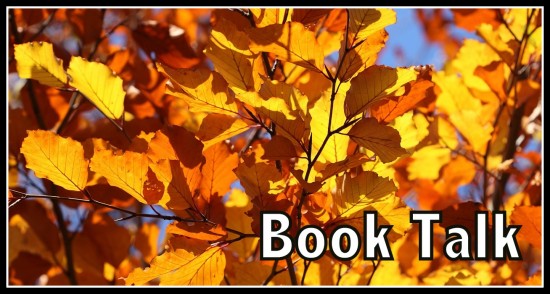 Recent Reads
The Sinner's Guide to Natural Family Planning, by Simcha Fisher (Amazon Digital Services, 2013)
My rating: 5 out of 5 stars
Stop what you're doing RIGHT NOW and go get a copy of this book. There's a REASON it has a ton of reviews and a 5-star average on Amazon: it's a GREAT book. You'll laugh (so don't read it with liquid in your mouth), you'll sniffle, you'll gain new insight. Truly, a masterwork. One of my favorite reads this year, and a book I know I'll reread. And share. A LOT.
Six Sacred Rules for Families: A Spirituality for the Home, by Tim & Sue Muldoon (Ave Maria Press, 2013)
My rating: 5 out of 5 stars
The book isn't just about these rules and explaining how to apply them and integrate them into your family life. There's an introductory section that lays the foundation, a description of the rules, and a section of application.
This is the kind of book I'll be dipping back into, reminding myself of my priorities and the helps I have, encouraging myself on this parenting journey. Having another soul entrusted to you is a huge responsibility, and if I'm not careful, I'll curl up in a fetal position and just give up. Thanks to Tim and Sue Muldoon, though, I have a toolbox between the covers of a slim red book. (If you want my full review, it's over at my blog.)
True or False Possession? How to Distinguish the Demonic from the Demented, by Jean Lhermitte (Sophia Institute Press, 2013)
My rating: 5 out of 5 stars
This book challenged me intellectually, and that was sort of fun. It was also very fascinating, in the veins of slowing down to check out a gruesome traffic accident is. I used to read a lot of horror and suspense, and I found this to be strangely informative and helpful.
Current Reads
Real Men Pray the Rosary: A Practical Guide to a Powerful Prayer, by David N. Calvillo (Ave Maria Press, 2013)
I feel like I'm eavesdropping a bit, reading a book targeted to men. So far, it's great. I'm really enjoying it, and I'm hoping to finish it this week.
Up Next
Dear God, I Don't Get It, by Patti Maguire Armstrong (Liguori Publications, 2013, middle grade fiction)
This book has been waiting for me for entirely too long. I expect it to be both a quick read AND a delightful one. I'm a big fan of Patti's writing, and this book looks especially interesting:
This new Catholic fiction novel introduces us to Aaron, a 6th grader who experiences a crisis in faith when his family moves. Author Patti Maguire Armstrong addresses those questions that young adults face when prayers aren't answered in a time of adversity-most importantly, "Is He even listening?" When Aaron shows compassion to an unlikely kid and risks losing his newfound friends' acceptance, he experiences the reality that being a real hero sometimes means that others will turn against you. Will God be there to save Aaron and his faltering faith?
The Screwtape Letters, by C.S. Lewis (originally published in 1942, fiction)

I've read Screwtape a few times in the past, and I consider it one of the best examinations of conscience I've ever read. My fiction book club is reading it for November, and I'm looking forward to revisiting it, like the old friend it is.
The Screwtape Letters by C.S. Lewis is a classic masterpiece of religious satire that entertains readers with its sly and ironic portrayal of human life and foibles from the vantage point of Screwtape, a highly placed assistant to "Our Father Below." At once wildly comic, deadly serious, and strikingly original, C.S. Lewis'sThe Screwtape Letters is the most engaging account of temptation—and triumph over it—ever written.
What have YOU been reading lately?
*Are you on Goodreads? I'll see you there!
Curious about what my ratings mean? Here's an explanation of what the stars mean to me.
Be sure to check out our Book Notes archive.
Copyright 2013, Sarah Reinhard
About the Author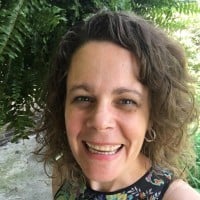 When she's not chasing kids, chugging coffee, or juggling work, Sarah Reinhard's usually trying to stay up read just one…more…chapter. She writes and works in the midst of rural farm life with little ones underfoot. She is part of the team for the award-winning Catholic Mom's Prayer Companion, as well as the author of a number of books. You can join her for a weekday take on Catholic life by subscribing to Three Shots and follow her writing at Snoring Scholar.