While I can't get enough of the changing leaves and their glorious color, my three-year-old boy can't get enough of the combines at work in the fields all around us.
What's your favorite part of fall?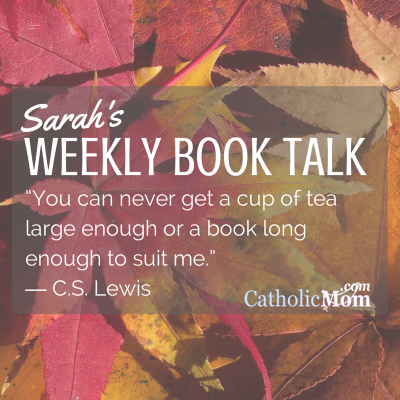 Recent Reads

UnSouled (Book 3 in the Unwind Dystology), by Neal Shusterman (YA fiction, Simon & Schuster, 2013)
My rating: 5 out of 5 stars
The Unwind series is, I think, one of the most important fiction series for young adults--or anyone, for that matter. It tells a story, and tells it well, and it makes you think about the ramifications of the decisions we make. I want to write about it so badly, and it's going to take some work to get my thoughts in order. Shusterman is a master storyteller, and I'll be checking out his other work, that's for sure.

The American Catholic Almanac: A Daily Reader of Patriots, Saints, Rogues, and Ordinary People Who Changed the United States, by Brian Burch and Emily Stimpson (Image Books, 2014)
My rating: 5 out of 5 stars
I loved this book as much at the end as I did at the beginning. Definitely a book to own and share.

Shepherds to the Rescue (Gospel Time Trekkers #1), by Maria Grace Dateno, FSP (MG fiction, Pauline Books & Media, 2013)
My rating: 5 out of 5 stars
I have had this series on my review shelf for way too long, and my nine-year-old called me out on it this weekend. We started reading this together aloud, and I finished it that evening. Utterly delightful. I can't wait to whip through the rest of the books in this series!
Current Reads

Loved as I Am: An Invitation to Conversion, Healing, and Freedom through Jesus, by Miriam James Heidland, S.O.L.T. (Ave Maria Press, 2014)

I had a chance to hear Sr. Miriam speak last year at our local Catholic women's conference and I was blown away. I couldn't wait to get my hands on her book, and, at chapter 2, I'm feeling completely justified. Her message is powerful and it's well done. I'll have more about this next week, I'm sure!

The Way of Perfection, by St. Teresa of Avila (for the Catholic Spiritual Direction book club) (also free online)
I'm hoping to finish this book in the next week, but we'll see. I'm not finding it easy reading, but I am finding nuggets that I needed within it. I'd recommend it, but I would also recommend reading it with a group or with a friend. There's a lot here and I find it helpful to have the discussion.

North and South, by Elizabeth Gaskell (fiction, courtesy of Craft Lit)
Only a few more chapters to listen to and I'll be done with this book. Honestly, I don't think I would have taken the time to read this, but I have so enjoyed listening to both the book and to Heather Ordover's commentary and discussion about it. Good stuff.
Up Next
Why Should I Learn This? A Guide for Homeschool Parents and Students, Edited by Erin Brown Conroy and Maureen Wittman (Homeschool Connections Publishing, 2014)
Though I don't homeschool, I can't help but be interested in it. (And I can't help but wonder at that. I researched homeschooling and then I have kids who want and insist on regular school. Hmmm...) So given the request to read an early copy of this book, I couldn't resist.
What have YOU been reading lately?
*Are you on Goodreads? I'll see you there!
Curious about what my ratings mean? Here's an explanation of what the stars mean to me.
Be sure to check out our Book Notes archive.
Copyright 2014, Sarah Reinhard
About the Author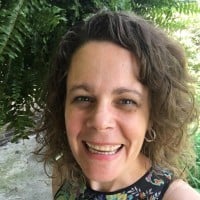 When she's not chasing kids, chugging coffee, or juggling work, Sarah Reinhard's usually trying to stay up read just one … more … chapter. She writes and works in the midst of rural farm life with little ones underfoot. She is part of the team for the award-winning Catholic Mom's Prayer Companion, as well as the author of a number of books. Follow her writing at Snoring Scholar.