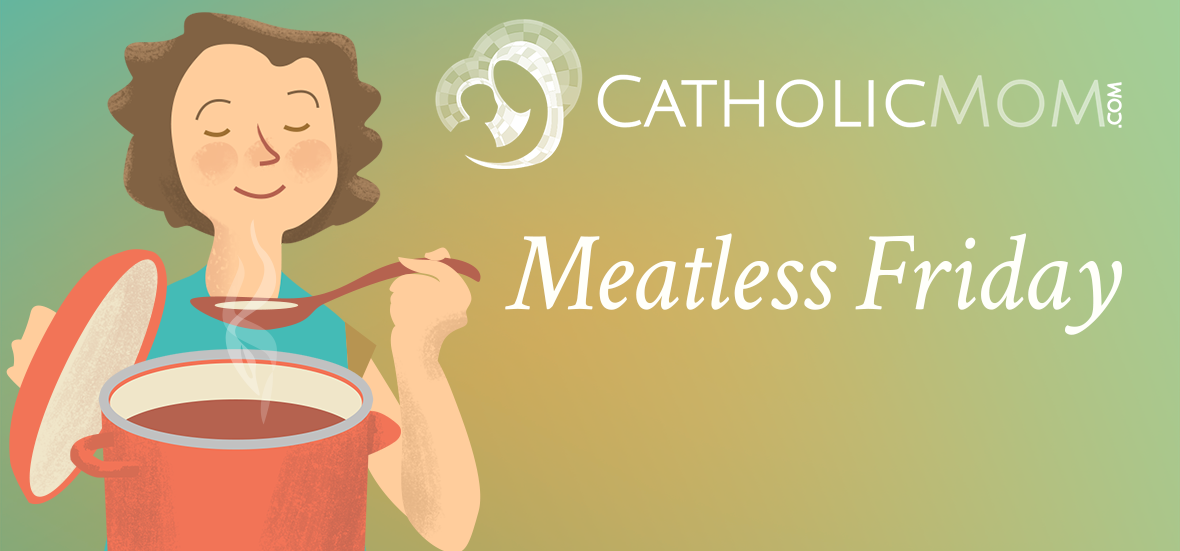 On a chilly autumn Friday, a hot bowl of hearty soup is a welcome dinner. Why not try some of these meatless favorites from CatholicMom.com recipe contributor Veronica Gantley?
This creamy Clam Chowder recipe can be made with fresh or canned seafood and takes about 45 minutes, start to finish.
Pumpkin Bisque is a slow-cooker soup that can even be made fat-free. It tastes indulgent, even when you're skimping on calories.
White Bean Chili cooks in your crock pot and makes enough for a crowd. Invite some friends to enjoy this meatless meal with you!
Pasta Fagioli is made in the slow cooker, so it's perfect for those busy days. Put it together at lunchtime and let it simmer until dinner! Kids will enjoy choosing their favorite small shaped pasta to add to this soup.
Instead of serving crackers with your soup, why not try some homemade bread or rolls? We like Honey Butter dinner rolls. You'll need to start these about 3 hours before you want to serve them, and they're best right out of the oven.
Honey Butter Dinner Rolls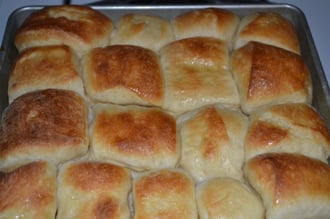 Ingredients:
1 cup warm water
1/4 cup honey
3 TBL vegetable oil
1 egg, lightly beaten
1 1/4 tsp salt
4 cups bread flour
2 TBL vital gluten
1 scant TBL active dry yeast
olive oil for the bread pan
1 TBL melted butter
1 TBL honey
Add first 8 ingredients to your bread machine in the order recommended by the manufacturer. Use the dough cycle.
When dough is finished, remove to a floured surface. Knead lightly, then cover with a tea towel and allow to rest about 10 minutes.
Brush a 9X13 baking pan with olive oil, making sure to oil the sides as well. Divide the dough in half, and keep dividing each piece in half until you have about 2 dozen rolls. You can shape into balls or leave them square/rectangular. Place in the prepared pan. Cover with the tea towel and allow to rise for about 30 minutes.
Meanwhile, preheat the oven to 400 degrees.
Combine melted butter and honey and brush over the rolls.
Bake 13 to 15 minutes or until lightly browned. If your rolls are tightly packed in the pan, bake a bit longer.
Copyright 2013 Barb Szyszkiewicz
About the Author