I guess the title says it all...I have about ten minutes to get this written, so here goes...
Recent Reads
Big Hearted: Inspiring Stories from Everyday Families, by Patti Armstrong & Theresa Thomas (Scepter, 2013)
My rating: 5 out of 5 stars
I have a lot of excuses for why this book waited for me on my to-read shelf, but I'll be honest: one of them was that I wasn't sure I'd like it. I did like it, though, quite a bit. (When will I LEARN?) It's a collection sure to warm your heart and inspire you. Comes with a Kleenex warning for anyone with a soft spot.
Under the Mantle: Marian Thoughts from a 21st Century Priest, by Donald H. Calloway, MIC (Marian Press, 2013)
My rating: 5 out of 5 stars
I didn't whip through this one as I planned to in early August when I started it, but I did enjoy it and walk away...maybe a little budged by it. I had a few editorial disappointments (oh ye of grammar geek ilk, know that I love you much), but they were overcome by the honesty, candor, and interestingness of Fr. Calloway. He has a way of painting a picture and saying things that is just...well, I like it. He speaks to me. About Mary. We're good. I recommend it.
Current Reads
These Beautiful Bones: An Everyday Theology of the Body, by Emily Stimpson (Emmaus Road Publishing 2013)
I'm a Theology of the Body fangirl and a bit of an Emily Stimpson fangirl too. Combine the two and, from halfway through, you have a SCORE! Stimpson's done what she does so well: take a complex topic that most of us are intimidated by and make it approachable and—dare I say it?—attractive. (I was going to say pretty, but...well, calling TOB "pretty" is even beyond my realm.)
Totus Tuus: A Consecration to Jesus through Mary with Blessed John Paul II, by Fr. Brian McMaster (Our Sunday Visitor, 2013)
Little did I know when I started this total consecration last week just how much I would neeeeeeeeed it. Funny how that works. It's a "short-form" type of total consecration, reminiscent of Fr. Gaitley's 33 Days to Morning Glory, but with a completely JP2 focus. It can be a short commitment for reading (so far), and yet there's a lot to chew on throughout the day. I'm liking it so far.
What have YOU been reading lately?
*Are you on Goodreads? I'll see you there!
Curious about what my ratings mean? Here's an explanation of what the stars mean to me.
Be sure to check out our Book Notes archive.
Copyright 2013, Sarah Reinhard
About the Author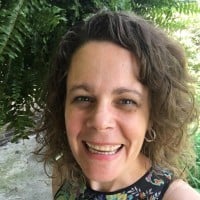 When she's not chasing kids, chugging coffee, or juggling work, Sarah Reinhard's usually trying to stay up read just one…more…chapter. She writes and works in the midst of rural farm life with little ones underfoot. She is part of the team for the award-winning Catholic Mom's Prayer Companion, as well as the author of a number of books. You can join her for a weekday take on Catholic life by subscribing to Three Shots and follow her writing at Snoring Scholar.