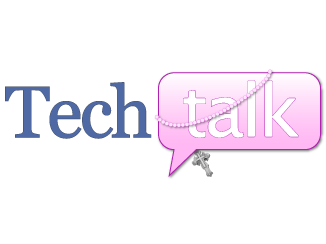 There was so much to take in; it was hard to get it all in one column. The number of amazing ways media is being used to share or spread the Good News is truly astounding! Obviously, if I am able to be just one of many bloggers finding something to share 52 weeks a year!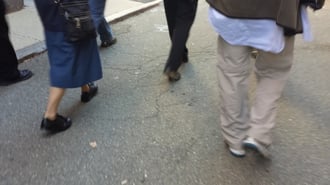 The finale is a review of the business cards I collected – as well as sharing information on some of the incredible speakers. As Lisa Hendey described this conference to me before I went, "It is like your Facebook and Twitter pages come to life."
Taken from their About Us (because no one can explain what you do better than you):
"Our mission is to provide online services that aid the poor, connect communities, and care for creation. Our ministry also supports an online community of Catholic webmasters, developers, social network gurus, and content creators who share their knowledge of web development and new media to improve parish, school, and Catholic organization websites."
This really doesn't even touch the iceberg as to what this wonderful apostolate has to offer – the blog alone is worth a visit! Don't miss the great blogs on Internet Safety – including the search engine Catholic Surf!
Catholic Radio Mobile App – Available for free on your Apple or Android mobile device.
There are so many amazing Catholic Radio Stations across our great nation. In the Boston area, we have 1060 AM The Station of the Cross. I've been blessed to appear a few times on our daily local Catholic radio show – The Good Catholic Life. Please feel free to share your favorite Catholic stations and shows in the comments!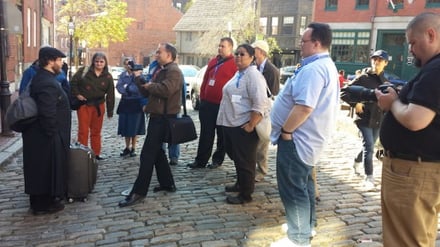 Lastly, the speaker line-up was stellar – of course I'd expect nothing less from an organizer with the word "Star" in the name … aka SQPN or Star Quest Production Network.
For a complete list of the speakers, as well as all the sponsors, visit the Catholic New Media Conference link on SQPN.com.
Read more of our Tech Talk columns.
Copyright 2013 Allison Gingras
About the Author