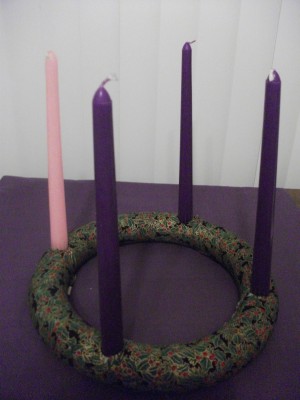 Today we begin a new liturgical year with the season of Advent.
Does it seem a bit odd that we begin the year with waiting? Shouldn't a year begin with something more momentous than getting ready?
The fact that we begin by waiting reminds of how important the event we are waiting for is to us.
The waiting and anticipating gives us time to prepare for Christ's coming to us in the Incarnation. In the past, Advent was celebrated in a way similar to Lent, with fasting and prayers. In the Roman Catholic Church we no longer keep this tradition. I, however, keep it in a small way. I combine the idea of making resolutions in a new year with some penance or sacrifice or something extra in my prayer life.
When I was in Catholic grammar school, Sister told us that we needed to make room in our hearts for Jesus when he comes at Christmas so it was important to go to confession before Christmas to clean out our sins. Most parishes in my area have Penance services during Advent just as they do during Lent. Clearly Sister had a point. I make confession a part of my Advent as well.
Advent has become one of the busiest times of the year for so many people. There is a lot to do, no arguing about that, but we can make a conscious effort and resolve to celebrate the season, the Advent season.
My Advent plans this year include going to confession, stopping my need to over-vent and adding Night Prayer from Liturgy of the Hours.
Do you have any plans for your spiritual life this season?
Copyright 2013 Deanna Bartalini
About the Author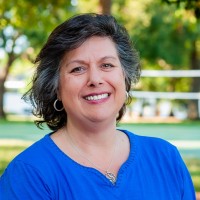 Deanna G. Bartalini, MEd, MPS, is a Catholic writer, speaker, and educator. Her Bible study, invite the Holy Spirit into Your Life, is published by Our Sunday Visitor. Her website, DeannaBartalini.com, is for the Every Day Catholic. There you can find Deanna's writing, free webinars on Catholicism, her podcast and social media services, and invite her to speak to your group, in person or virtually.