Editor's note: This Advent season, we are blessed to have a series of beautiful reflections by our own Marge Fenelon. For more spiritual support and encouragement, please check out Marge's beautiful book Imitating Mary as the perfect gift for yourself or a loved one this holiday season! LMH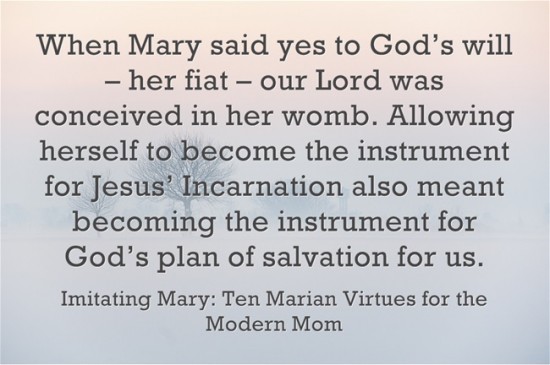 At the moment that Mary uttered her yes to the angel Gabriel, the Son of God was conceived in her womb. Something else happened at that moment, too. The first Advent ever had begun. For generations, the Israelites had awaited the Savior, the One who would rescue them from their misery. No one knew when he would come, or in what form. But, once Mary agreed to be part of God's plan, the Savior began to thrive under her heart and salvation was a hand. Advent had begun in earnest.
What must that first Advent have been like for Mary? Because she is truly a Child of God, she immediately said "yes" to his request out of love and total self-surrender. Then she was faced with the reality of her decision. She was young – some scholars estimate that she was between 12 and 14 years old. She was pregnant by mysterious means incomprehensible to human thought. She was betrothed, but not fully wed. She has lost the trust of her beloved, and he was planning to end the marriage process. She was alone, an unwed mother in a culture that stoned such women to death.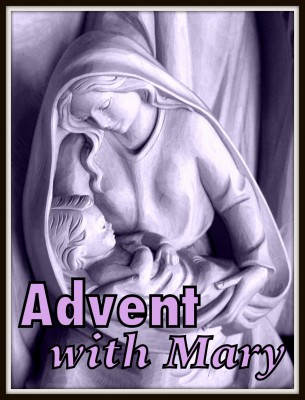 During that first Advent, Mary was waiting on many things, just like we are now in our present Advent. She was waiting for God to reveal the truth and restore both her reputation and her relationship with Joseph. She was waiting, like all expectant mothers, for the birth of her Child and the chance to finally hold him in her arms. She was waiting to discover God's plan for her and for her family. She was waiting, along with the People of God, for the Savior to come and redeem them. A great deal rested on that first Advent.
"When she became God's handmaid, [Mary] surrendered the plans she had for herself in lieu of the agenda given by her creator. Can you imagine forgoing all the plans you have made for your life in just a moment's time?" I wrote in Imitating Mary: Ten Marian Virtues for the Modern Mom.
That's an excellent question to ask ourselves in these coming days of Advent. Could we forgo our own plans in lieu of God's plans, even if they vastly contradicted our own? It's one thing to decide to say "yes" to God as Mary did. It's a completely other thing to accept the reality of that decision as Mary did. That level of surrender requires trust in God at a level that is difficult to reach for many of us.
"Trust, as you probably know, only comes with time and knowledge of oneself and he who is to be trusted. So if you find yourself anxious about turning everything over to God, know this much: first, be patient with yourself. These things take time. Second, you are not alone. Mary struggled, too. Third, the more you come to know your Father, the more you will love and trust hm. Lastly, when you love an trust Jesus, surrendering your life to him with come more naturally," I wrote.
Mary waited through the first Advent, modeling for us the attitude we need for our own Advent.
Let's start it in the best possible way – by surrendering ourselves to God with all our heart, mind, and body. Chances are, we'll fall here and there in our efforts. Then we'll simply as God for the grace and Mary's intercession to pick ourselves up and try again. And again. And again, for as many times as it takes. And each time, we'll join with Mary in uttering our fiat to God's will for us.
Copyright 2013, Marge Fenelon
About the Author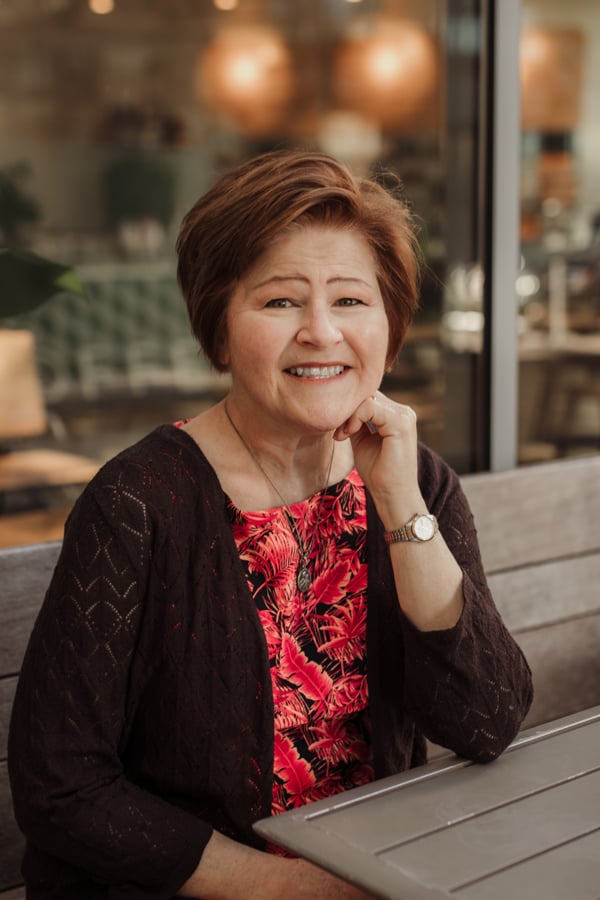 Marge Steinhage Fenelon is an award-winning author, international speaker, life coach, and retreat leader. She has written several books on Marian devotion and Catholic spirituality. As a life coach, she is passionate about helping others grow personally and spiritually. Her podcast, Simply Holy, airs on many popular podcast platforms. Learn more about Marge at at MargeFenelon.com.