Editor's note: This Advent season, we are blessed to have a series of beautiful reflections by our own Marge Fenelon. For more spiritual support and encouragement, please check out Marge's beautiful book Imitating Mary as the perfect gift for yourself or a loved one this holiday season! LMH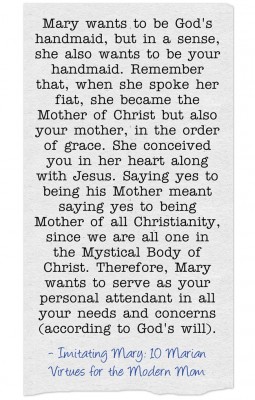 Have you ever wished you had a maid to help you get things done around the house? Have you ever found yourself standing in the middle of the room, exasperated, complaining that there's more to be done than you could possibly handle? We probably all have come to the end of our ropes at one point or another.
Well, we do have help. In fact, we have a maid – we have handmaid who is ready and willing to help us in our slightest request. That's our Mother Mary. You see, when she agreed to become the Mother of God, she called herself "the handmaid of the Lord," meaning that she was ready and willing to do whatever he asked of her at the drop of a hat.
We don't normally use the word "handmaid" in our everyday vocabulary unless we are referring to medieval kingdoms or the Annunciation Narrative. By its definition, a handmaid is a personal attendant, someone who is conscripted into subservience. In other words, a handmaid is a slave – a person bound to servitude without a will of her own. That is the way Mary described herself.
We know from Scripture and the Catechism of the Catholic Church, that when Mary became Jesus' Mother, she became our mother too, in the order of grace.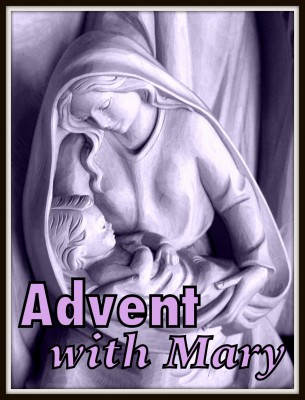 "Her role in relation to the Church and to all humanity goes still further. 'In a wholly singular way she cooperated by her obedience, faith, hope, and burning charity in the Savior's work of restoring supernatural life to souls. For this reason she is a mother to us in the order of grace,'" the Catechism says. (CCC, 968)
Mary's "May it be done to me" includes her ardent love for her Son and for all of those he loves, and that means you, me, and every human being ever created or ever to be created!
There is an amazing quote from Servant of God and founder of the Apostolic Movement of Schoenstatt, Fr. Joseph Kentenich, about Mary's attitude of servitude toward us.
"She loves us with a mother heart like no other heart that was or can ever be. Can we imagine at all how inexhaustibly great the measure of love is with which the Mother of fair love loves each one of us so very personally?… No sacrifice is therefore too great for her love, no trouble too burdensome. There is no obstacle to which she surrenders. So that she can carry out her task, she is allowed to see us in God as if looking in a mirror – us and all our needs and cares down to the smallest detail. Thus one can say she is omnipresent through her knowledge of us and through her unlimited love for us," he said.
Mary says, "I am the handmaid of the Lord," but she also says, "I am the handmaid of my children." Mary wants to serve God by serving us.
Sometimes accepting help is even harder to do than asking for it. Our pride keeps us from admitting that we simply can't do it all. That can be especially true during Advent, as we struggle to complete all the tasks that need to be done by Christmas morning. In the coming days, perhaps we can resolve to put our guard down, so to speak, and not only ask our Mother Mary for help, but also accept it. Through prayer and God's grace, we can allow her to be our handmaid, as she would like to be.
Copyright 2013 Marge Fenelon
About the Author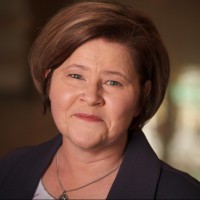 Marge Steinhage Fenelon is a wife, mother, award-winning author and journalist, retreat leader, internationally-know speaker, podcaster, and Catholic media personality. She's author of the best-selling Our Lady, Undoer of Knots: A Living Novena, award-winning My Queen, My Mother: A Marian Pilgrimage Across America, Forgiving Mother: A Marian Novena of Healing and Peace and other books on Marian devotion and Catholic spirituality. Learn more at MargeFenelon.com.