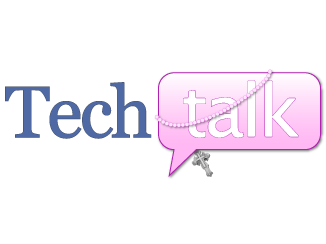 The Year of Faith has given new meaning to the idea of a New Year's resolution. For the Church, the new year begins the first Sunday of Advent. (My family walks around the parish that weekend wishing everyone happy new year. It confuses some people a bit.)
During the Year of Faith, there were projects to help us grow in our faith and our knowledge of it. … ran the Catechism in a Year project, many parishes put on workshops on Father Barron's Catholicism and New Evangelization productions, priests everywhere gave talks on the documents of Vatican II. It was a wonderful opportunity to delve into the depths of our 2000 year old faith.
I didn't meet all of the goals I set for myself last year, but, like we do with other kinds of resolutions, I'm setting new ones for myself this year. One project I know I'll complete is doing the Understanding the Scriptures podcast.
I discovered this podcast years ago, when my husband took the class - textbook and all - at a local parish where a deacon was teaching it. The podcast by Carson Weber, B.B.A., M.A., is a course that was offered based on a book that was written by Dr. Scott Hahn. The textbook itself is meant for high school religious education programs. As a matter of fact, when my older daughter was approaching high school in our homeschooling, I chose the Didache series as the curricula I wanted to use because this book is a part of it. But it certainly has a lot to offer the average adult who reads it, too.
What I love most about Understanding the Scriptures, both the book and the podcast, is that it works its way through the Bible, looking at nearly every book, tracing our Salvation History and how it comes about through covenants between God and Man, from Genesis to Revelation. And while the idea of the podcast is to add a layer to the book while you're studying (and this is how I'm using it with my daughter), you don't need to have the book to get a lot out of the podcast.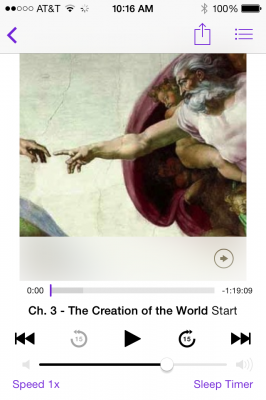 When my husband took the class, I had no way to go with him to weekly meetings; we had two children under 5 and no family in the area to sit with them for a couple of hours each week. I stumbled onto the podcast early on in his class and started listening to it, never even looking at his book. My Bible was soon filled with all kinds of highlights and penciled-in notes about the insights I was gaining from Weber's lectures. I learned new things about how the Old Testament ties in to the New Testament. St. Augustine said, "The New Testament lis hidden in the Old Testament and the Old Testament is unveiled in the New Testament," and this podcast sheds light on how this is.
How about some details? CatholicBoard.com offers the podcast and sums it up like this: "30 Episodes. Genesis to Revelation. 100% Free." Each episode runs between 72 and 80 minutes, and each covers a chapter of the book. Again, you don't need the book to use this podcast. I only started reading the text when my daughter started studying from it this school year.
You can go to their site or straight to iTunes to download it. (If you don't have an iDevice for this, have no fear! Just go to CatholicBoard.com and download the MP3s to your computer.) There's even an option to simply stream the content online.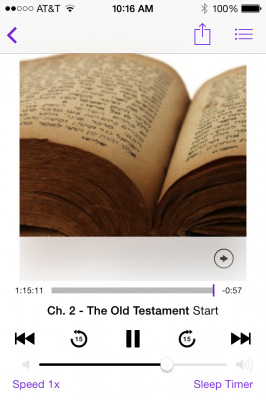 I do highly recommend that you have a Bible on hand while you listen, if possible. (Naturally, I'd prefer that if you listen while you drive you avoid this!) It's good for looking up passages as you listen, as well as for making notes and highlighting (if that's something you can tolerate doing to a Bible).
But even if all you do is listen as you drive, looking up passages later, it's a great way to deepen your knowledge and understanding of the faith and of the Scriptures. After all, as Saint Jerome said, "Ignorance of Scripture is ignorance of Christ!"
Read more of our Tech Talk columns.
Copyright 2013 Christine Johnson
About the Author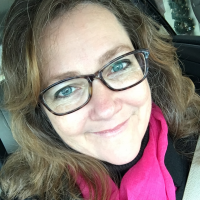 Christine Johnson has been married to Nathan since 1993 and is the mother of two homeschool graduates. She and Nathan live in the Blue Ridge Mountains of Southwest Virginia, where she tries to fit in as a transplanted Yank. She blogs at Domestic Vocation about her life as a wife, mother, and Lay Dominican.