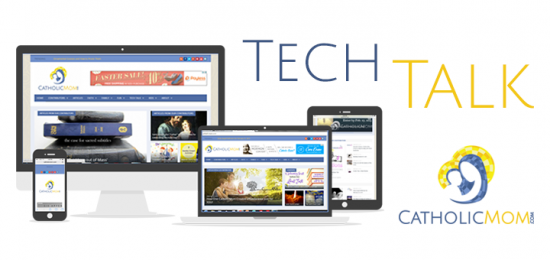 After I had my children, my metabolism changed dramatically. Growing up, I could never gain weight, and I could eat anything, anywhere, any time without putting on pounds. I didn't like exercise, and didn't see much point in doing it often because…well, I was already skinny. This wasn't a healthy way to live, though, and my poor eating habits (like having a full order of potato skins with extra bacon at 2 in the morning) and lack of exercise caught up with me when I was in my 30s. Suddenly, I had to pay attention to what I ate. I needed to do something to shed the 60 pounds I'd gained by the time I had my younger daughter.
I joined Weight Watchers and learned how to eat well and still be satisfied. But I did it all online, never attending a single meeting, and there's no lifetime membership for that, even if they feature you in an online success story. (Yup, that happened. My husband still has the printout of the article, which is no longer available.) I quit the membership, but have re-upped a couple of times when stopped eating healthily and gained weight back.
About a year ago, I thought I might try MyFitnessPal, a free website and app that helps you track your nutrition and exercise. I plugged in my weight, but decided it was too much of a pain. I gave up after a few days and left it alone. That is, I left it alone until mid-March when my weight went back up to 169 again.
At that point, my running schedule had been a bit erratic because our older daughter had started working, and I was not eating well any more. A bit horrified by the number on the scale (and the lack of clothes that fit me anymore), I finally decided to give MyFitnessPal another try. I set it up to track my workouts and steps through the Health App built into the iOS on my phone, set my goal weight and weekly weight loss goals, and started logging my meals and snacks. The app calculated the daily target of caloric intake for me based on my goals.
MyFitnessPal is actually simple to use. You can log foods in a couple of different ways: searching for each item, searching for the restaurant you're in and selecting menu items, or building recipes and meals that you can easily duplicate in the future. The initial logging of recipes can be tedious, but it makes it that much easier when you cook regular meals. Searching for restaurants is made easy if you log your meal while you're there, since most chain restaurants have uploaded their menus and you can use your location services to access them quickly. If you search for each individual item in a meal, which you can do via barcode or a regular text search, you're also able to save a meal in "My Meals" within the app. At first, it doesn't feel simple, but as you use the app more, it becomes easier and faster to find the foods you typically eat. Plus, when you want to import a recipe that's found online, you have the option of adding it by pasting the link into the app. This feature doesn't work perfectly every time, but it works often enough to make it a pretty nifty option. (If that doesn't work, I recommend turning on the "Bulk Import" option and copy and paste the ingredients.) If the app misreads your ingredients, you can search for a replacement and make it right.
I also like that I can have it link up with other apps to track my exercise. My Health App imports the runs that I log on Nike, and when I open MyFitnessPal, the steps and workouts appear automatically. If I do some other form of exercise, I can also search the list of workouts and add it manually. The app calculates the calories burned based on your current weight and adds it back on to your daily allowance.
One of the things I really like about MyFitnessPal is that it syncs between my iPhone, my iPad, and the desktop website. If my phone has been tracking my steps and workouts, I can sync the app before closing it and the information will show up across my account on all devices. And the app is really terrific on the iPad, as you can see from my screenshots. (I usually use my iPhone for logging, but when I'm adding a recipe, I use the iPad.)
There are message boards, as well, if you need encouragement or ideas for living a healthier life. They're found under the "more" link in the app or at the "Community" button on the banner online. Here, you can find groups that share recipes, people with similar goals to yours, threads with challenges for your favorite workouts, and more. (I found a thread with a monthly running challenge!) I'll freely admit the message boards and community areas are much easier to use online than in the app. I rarely access them in the app because the navigation confuses me. (I frequently hit the wrong "back" button and wind up leaving message boards altogether instead of backing up one screen. It could be me, but it's good to have the option to do it on the computer.)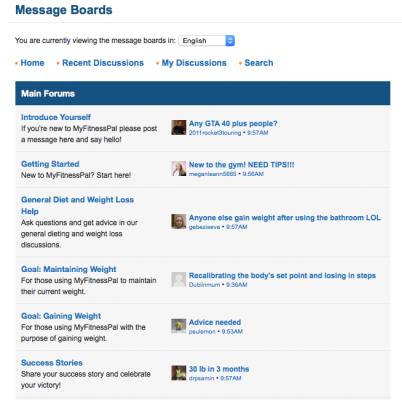 There is also an option to upgrade the app for a monthly or yearly fee ($9.99/month or $49.99/year), but my husband and I have gotten all that we need from the free version. The upgrade removes ads, lets you tweak your goals with more detail, shows you the nitty-gritty of your nutritional information, and gives you extra content that's for VIPs only. The app will let you explore the upgrade a little to see if you want to spend the money on it. But, again, there is a lot of detail and plenty of options in the free version, too.
MyFitnessPal is available for Apple, Android, and Windows devices, as well as having a standalone website if you're a non-smartphone person.
Text and images copyright 2016 Christine Johnson
About the Author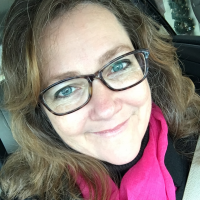 Christine Johnson has been married to Nathan since 1993 and is the mother of two homeschool graduates. She and Nathan live in the Blue Ridge Mountains of Southwest Virginia, where she tries to fit in as a transplanted Yank. She blogs at Domestic Vocation about her life as a wife, mother, and Lay Dominican.