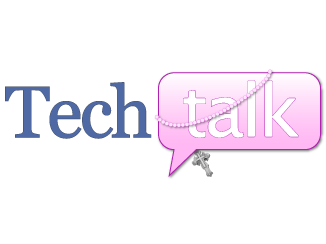 Here's my Advent/Christmas edition of where I've been online this month.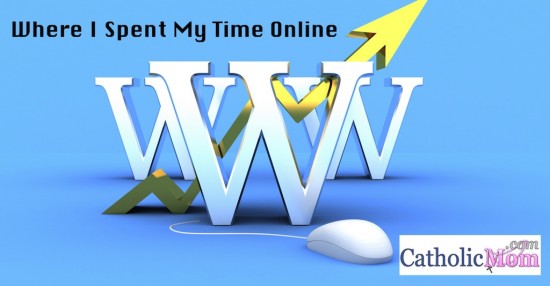 As a homeschool mom, actually just as a Catholic Mom, I love looking for new ways to spend the days leading up to and the actual days of Christmas with my family.
This year I took to Pinterest to find inspiration.
What drew me here? The Christmas Advent Scripture free printable.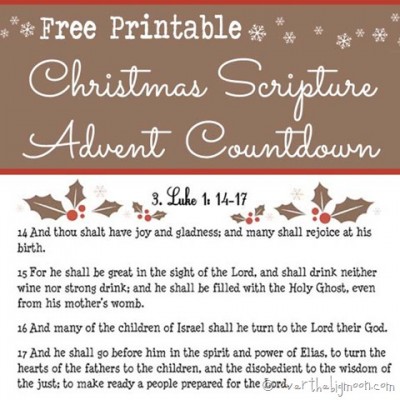 You are probably thinking now, that's great Allison, but you are posting this mid-Advent. Well, here are two thoughts – first you can save it (on Pinterest, your 'favorites' or subscribe to the blog) for next year, or you can create a Christmas Season count-up and celebrate the 12 days of Christmas!
The irony of being led to this site as "The Woman Uncreative" was not lost on me at all! So many fantastic ideas – which I plan to institute next year.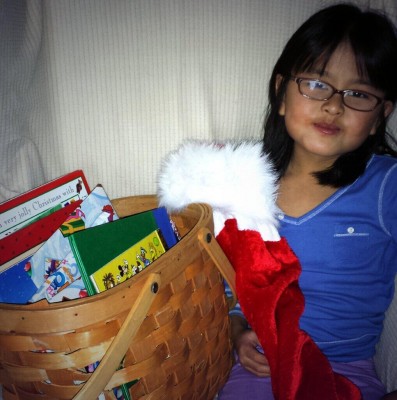 This year (because Advent truly SNUCK up on me), I decided to resurrect an idea that I discovered when my boys (now 18 and 14) were little. Together my daughter Faith (age 7) and I wrapped 25 Christmas themed books (all books we already had) and open one each day.
I think she had as much fun wrapping them – she is a big TAPE fan – as she has unwrapping them. In addition, in a money-saving effort, instead of buying Faith a new Playmobil Advent set, I took pieces from all the previous years and put them in a Christmas stocking. She randomly picks one a day and we are setting up our own 'manger' scene complete with wisemen, camel, Santa, and baby Jesus.
I'm addicted. To what? Well besides food, sleep, good feelings, and Jesus… Nativities! I love them. I collect* them. (*As a side note, I love how we justify our obsessions with certain objects this seemingly harmless - actually encouraged behavior of 'COLLECTING' things. Somehow calling my 900 snowmen a 'collection' gives it some legitimacy, instead of this unhealthy need to amass as many versions of the thing I covet as possible).
Every year I try to add another one to my assembly - I love the selection offered on The Catholic Company's online store.
In case you are curious this is the one I put on my list to Santa: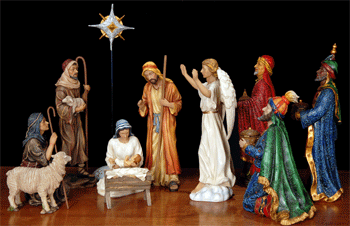 Your turn! Where did you spend your time online this month? Go ahead and share your gems in the comments!
Read more of our Tech Talk columns.
Copyright 2013 Allison Gingras
About the Author