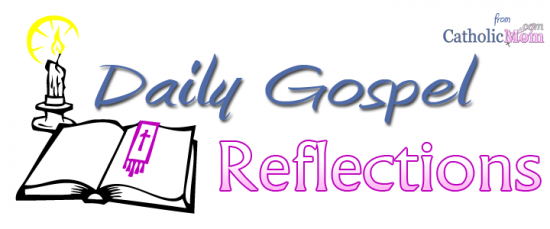 Today's Gospel: Luke 2:22-40
Have you ever had to wait for something you really, really, really, really, REALLY wanted? Something that you were SURE was going to make your life better, was going to jettison you to awesome, was going to change everything?
Have you had to work and strive and even sweat some blood? Have you wondered if the effort is worth it, if the sacrifice you're making even matters in the long run?
I can't help but look at this gospel, with its glimpse at two people who can only be called Master Waiters. Simeon waited and waited. He trusted in the Lord. He served. He did his work day after day after day.
Did he ever ask himself what was taking God so long? Or did he reach a point, perhaps, where he considered that it surely must be coming soon?
Reading Simeon's words, I can't help but see a bit of a crinkle in his eyes, hear a slight crack in his voice. I think maybe it was that day that you have when you see that which you have labored your entire life for come to fruition.
"Now, Master, you may let your servant go
in peace, according to your word,
for my eyes have seen your salvation,
which you prepared in the sight of all the peoples:
a light for revelation to the Gentiles,
and glory for your people Israel."
As for Anna, I have a special soft spot for her. My grandma, who is one of the most special people in my life, is 84. And a widow. And though she doesn't fast (that I know of) or live in the temple, having her in my day-to-day life gives me a glimpse at the very real hardship Anna had at age 84.
And coming forward at that very time,
she gave thanks to God and spoke about the child
to all who were awaiting the redemption of Jerusalem.
Both Simeon and Anna are examples to the high energy, very impatient people you may know (or, ahem, you may be). They are models for me of what patient trust is in practice.
It's showing up. It's persevering. It's not hesitating to proclaim the Good News!
Ponder:
How is my life a proclamation of what I believe, of the joy that I bear within, of the Good News? What waiting can I bless today by turning to God and offering it to him as a sacrifice of praise?
Pray:
Let me go in peace, Master, whether through my day or through my life. Let me be waiting in peace for you. And may the sword that may pierce me as I wait and work not keep me from embracing you with all I have and all I am.
Copyright 2014 Sarah Reinhard
About the Author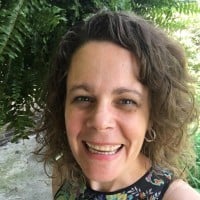 When she's not chasing kids, chugging coffee, or juggling work, Sarah Reinhard's usually trying to stay up read just one…more…chapter. She writes and works in the midst of rural farm life with little ones underfoot. She is part of the team for the award-winning Catholic Mom's Prayer Companion, as well as the author of a number of books. You can join her for a weekday take on Catholic life by subscribing to Three Shots and follow her writing at Snoring Scholar.