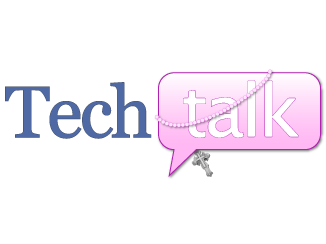 "Why do we do that?"
There is nothing random, accidental or casual about any of the things we do at Mass. From the design of the church itself to the Sign of the Cross to the readings from Scripture, every tiny detail, action and word has a purpose.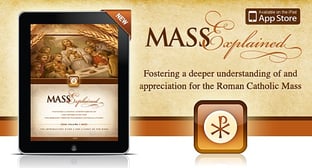 The Mass Explained app for iPad is an instructional tool that gets to the bottom of why we do what we do at Mass. Combining history, art, theology, architecture, linguistics, music and culture, this app covers the Liturgy of the Word in extraordinary detail. I found the app to be a treasure chest of information. It can be used to find a quick answer to a question--but be warned: once you look something up, you're bound to be so fascinated by what you find that you'll be compelled to delve deeper into the app's vast pool of resources. The app covers the Introductory Rites and Liturgy of the Word. The remainder of the Mass will be covered in a second app, tentatively scheduled for a 2015 launch date.
This app makes the best use of the iPad's capabilities of any app I've tried. You can read it like a book, but there's much more to be found with just a tap on the screen. Slide shows, videos, scroll boxes with Scripture references and more support the text that is packed with information yet easy to understand. Some pictures even have a 3-D aspect to allow the user to explore all sides of an object such as a chalice or a coin! Other images are scalable so you can examine the intricate details of illuminated texts or other objects. This is truly an interactive textbook.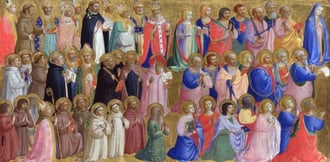 Based on the reading level of the text, I'd recommend this app for students in middle school and up, though it could definitely be used with younger students in a class presentation via a SMARTboard connection. The many multimedia segments in the app make it ideal for classroom use as well as individual study. It's scholarly without being boring or stuffy.
Don't worry about the accuracy of the information presented in The Mass Explained. It has received both an Imprimatur and a Nihil Obstat, signifying that this resource is faithful to the Magisterium and free of doctrinal error.
It's also pricey, at $24.99, and this issue came up in the comment section of a previous review of this app. Developer Dan Gonzalez explained the reasons for the price--including the need to pay for the rights to use music and other audio, as well as text and images. Yes, this is a lot of money, but you get what you pay for and then some. For the price of a textbook you get the book and so much more. The research and work that goes into an app of this scale is daunting, and as St. Paul said in his letter to Timothy, "the laborer is worthy of his hire." (1 Tim. 5:18) There is an educational discount available through Apple's VPP program, and this app does not include ads that would get in the way of the user experience.
Unfortunately, due to technical limitations of Android tablets, this app is available only for iPad at this time. It works on iPad 2 and higher, running iOS 6 or newer, and requires at least 299 MB of free space.
I'm looking forward to the release of Part 2 of The Mass Explained! It's an excellent educational and catechetical tool.
Read more of our Tech Talk columns.
Copyright 2014 Barb Szyszkiewicz
About the Author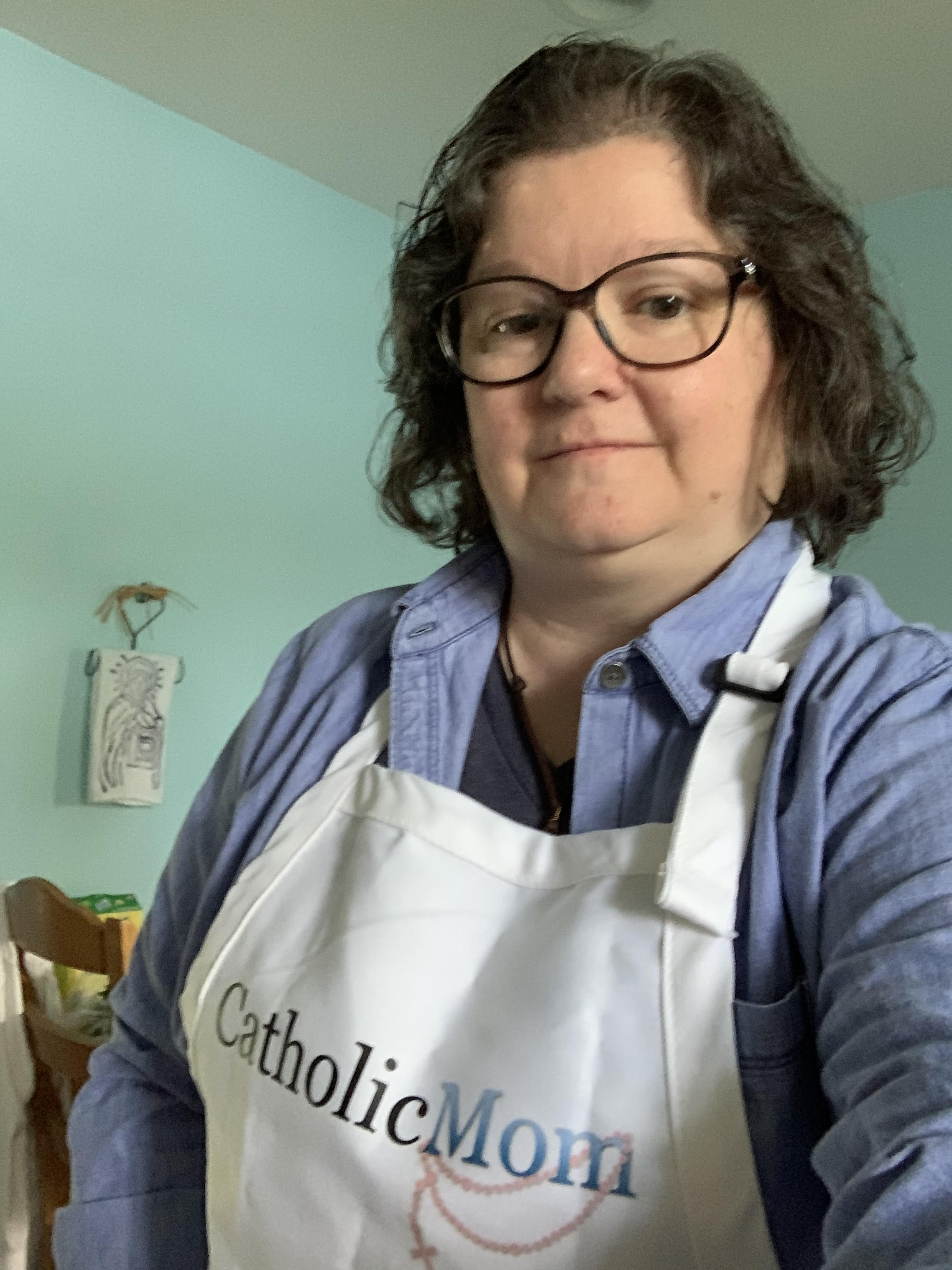 Barb Szyszkiewicz is a wife, mom of 3 young adults, and a Secular Franciscan. She is editor at CatholicMom.com. Barb enjoys writing, cooking, and reading, and is a music minister at her parish and an avid Notre Dame football and basketball fan. Find her blog at FranciscanMom and her family's favorite recipes with nutrition information for diabetics at Cook and Count.