Editor's note: Today we have a contribution from a mom who asked to remain anonymous. She didn't want to identify herself and possibly embarrass any family members. We think you'll identify with her story, and we hope (as she does, too) that you'll take some of her insight and wisdom with you. -SR
I have been really struggling with parenting issues that I cannot resolve. As a mother of eight children I feel as if I have encountered a multitude of scenarios that have put my abilities as a mother to the test. I have to say that parenting my adult child is by far the hardest challenge to date.
I became a mother at 19 and raised my daughter the best way I knew how. I often say that my oldest daughter did not get the same mother that my other children got.
I experienced a conversion to the Catholic Faith when she was five years old and for the next five years I leaned so far right that I became somewhat legalistic and rigid in my faith. The words "Holier Than Thou" would have adequately described me. I believe this contributed to her rejecting the faith.
Dealing with visitation schedules and stepparents created another barrier between my daughter and I. By the time she graduated from high school, she just wanted to get away from being told where she was supposed to go and what she was supposed to do.
She dropped out of college and moved into her boyfriend's parent's house. Within a year the relationship ended and she moved back in with us. This has been going on now for almost six years. She moves out, lives with a boy, breaks up, and moves back in. She only has one semester left of college but her poor choices seem to continue to postpone the graduation date.
The good news is that she is now going to Mass regularly and is even dating a nice Catholic boy from a good family. The bad news is that she has no idea how to date for love.
What do I mean by that? I mean that she has been giving herself away so long that when she finally meets a boy that does not want to use her as an object for lust, she thinks that means, "He's just not that into you".
The lack of physical intimacy is mistaken for disinterest and after three months of dating, she is talking about moving on. How do you help a person who has been involved in many sexually promiscuous relationships desire chastity? I have no idea. I continue to pray for her and ask the Holy Spirit to inspire a desire of true holiness but most days I continue to watch the train wreck of her life play out.
It is hard as a parent to watch as your child makes bad choices. It is even harder when you see that their choices are the reason why their lives are so hard. What gives me strength is to know that many of us, myself included, give our no to God before our yes. I also realize God loves her more than I ever could. It is not up to me to change her or even to save her, that is up to God.
We have laid out some guidelines to help her move forward in her life. One of those guidelines was that if she lived with us she had to attend Mass. Recently we have required her to work more and to put a certain amount into savings. She has informed us that she does not like being "controlled" in this way and will be, once again, moving out.
The easy thing to do would be to remove the expectations; after all she is going to Mass right? Wrong! What is truly important is that her heart be changed. If you have an adult child who is living a lifestyle that is leading them down a road of hardship and pain because they are choosing to persist in sin, then you find a way to let go and let God. He is so merciful and gentle and our ways are not His ways.
He does not force us; He woos us as a lover woos His beloved. My prayer for my daughter is that her heart be softened so that the tenderness of God's mercy and love can find a way to plant itself and take root. I pray that she begin to see with new eyes the beauty of her Catholic Faith and it's ability to give her what she truly desires rather than to look to earthly pleasures.
As she prepares once again to move out, I have begun praying for myself. I pray that I can stop judging her. As long as I judge her, I cannot love her. I have discovered this has become a barrier around my heart and stirs up my anger and desire to control her. I pray that God gives me the grace to trust that His words were meant especially for her.
"For surely I know the plans I have for you, says the Lord, plans for your welfare and not for harm, to give you a future with hope". Jeremiah 29:11
About the Author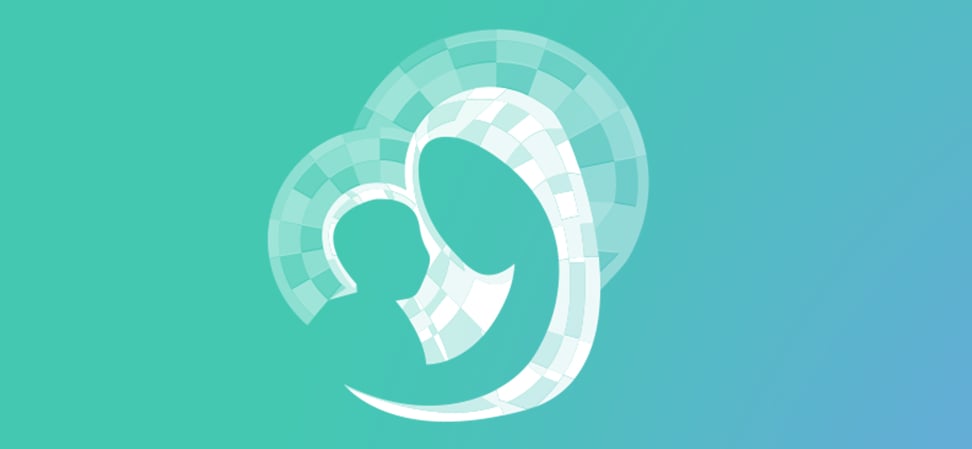 We welcome guest contributors who graciously volunteer their writing for our readers. Please support our guest writers by visiting their sites, purchasing their work, and leaving comments to thank them for sharing their gifts here on CatholicMom.com. To inquire about serving as a guest contributor, contact editor@CatholicMom.com.